Falcons Forum
Falcons Forum
assignment Falcons $#!t Bed
Sunday 5:00PM June 10th, 2018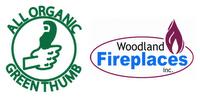 The Falcons crapped the bed this evening, losing to a stellar 8-man Greenthumb squad that was 4 minutes from defaulting until their new rookie showed up. The Falcons had 12 on the bench, but it appears the whole team didn't show up. Greenthumb triumphed, 17-13.
Greenthumb started off the top of the first inning with their first four batters scoring, capped off by Slater's dong. Another 3-run dong from Scott, and they were up 7-0 before the Falcons even grabbed the sticks.
The Falcons started their half of the first inning with 3 hits and a fielder's choice, scoring only two. This, of course, is typical of the notoriously slow-starting Falcons.
After allowing Greenthumb another run in the top half of the second, the Falcons went single, fart, fart, fart, and then they were back in the field on D. Doughnut city.
Down 9-2 going into the bottom of the third, the Falcons bats finally showed some life. Stevie B hit a 3-run inside the park home run, and was soon followed by Hobo's more conventional 3-run shot. In total, the Falcons scored 9 and took the lead, one they would hold until the top of the seventh.
The teams exchanged runs here and there for the rest of the game, but Greenthumb saved some for the last inning. They scored a big five-spot, and ended the inning quickly (and without resorting to bunting) to try to finish the game without reverting to a Falcons victory after the sixth.
The Falcons happily obliged. Stevie B starting things off with a two-bagger. Chequebook struck out looking spectacularly, a $15 performance. Two groundouts later, and it was done.
Two Home Runs In One Inning Watch:
The last time a Falcon hit two home runs in one inning was
August 29, 2012
.
Game Notes:
Falcons suck, indeed... Stevie B should check his bed for a horse's head courtesy of Dr. J after (correctly) crediting the smoothest Falcon with a double after he took third on a throw home... Has a rookie ever been sent out to pick up the pizza? Stevie B is thankful for Thompsons.
The Hot (Take) Corner:
Maybe seven jumbo extra large pizzas is too many even with 21 sticking around to eat them?
BOXSCORE
BATTING:
2B:
Levi, Dr. J, Stevie B, Poutine, Chequebook, Million Dollar Bill, Band Camp, SLF
3B:
Teets (!)
HR:
Stevie B, Hobo
HR-OUTS:
None
RBI:
Hobo (4), Stevie B (3), Chequebook (2), Dr. J, Teets, Poutine, Million Dollar Bill
PIZZAS:
Chequebook (3/3), Teets (1/3), Bruce Banner (1/3)
FIELDING:
DOUBLE PLAYS:
Pikachu-Dr. J-Chequebook
PITCHING:
BATTERS FACED:
40
GAME INFORMATION:
STADIUM:
K1 FIELD
ATTENDANCE:
16 (80% FULL) - % is based on regular season capacity (Falcons' side only)
Follow the
@ShittyFalcons
on Twitter (Seriously)
SHARE!
TWEET
this recap
to your followers.

SHARE
this story
on Facebook with all your friends!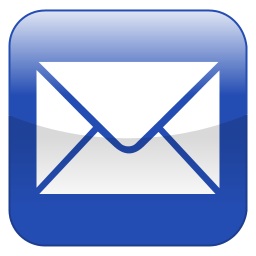 EMAIL
this story
to your friends and non-social-media-conscious family to read of your exploits!
Boxscore:
| Team | 1 | 2 | 3 | 4 | 5 | 6 | 7 | Final |
| --- | --- | --- | --- | --- | --- | --- | --- | --- |
| Greenthumb | 7 | 1 | 1 | 1 | 2 | 0 | 5 | 17 |
| Falcons | 2 | 0 | 9 | 1 | 1 | 0 | 0 | 13 |