Falcons Forum
Falcons Forum
assignment Hobo coaches Falcons to Win over Surge
Sunday 6:30PM June 17th, 2018

Band Camp and Levi each went deep, and Leon made a triumphant return to the lineup as the Falcons topped a short-handed Surge, 24-11.
With sign-outs galore on Father's Day, Surge reported an 8-man lineup. Weary of another upset to an 8-man VP team, the Falcons set out to avoid a Greenthumb-esque showing on another hot Sunday. How, do you ask? Fly out, double, single, fly out, and fly out for yet another delicious 1st inning doughnut.
The Falcons defense held in the bottom of the inning, highlighted by a hot liner snagged by catcher-turned-right fielder Levi. In the 2nd, the bats came alive, Band Camp crushed a 2-run dinger and the Falcons batted around for an early 7-0 lead.
Two runs were plated in the 3rd and 6 more in the 5th, including L-Paq's first single and run of the season, to put the Falcons up by a bunch. Poutine hit his pitch count limit and, with a bunch of regulars out presumably enjoying BBQ's on a patio somewhere, Chequebook was called in to close out the last 6 outs.
Surge seized on the opportunity, taking a bunch of walks and finding gaps that weren't there earlier in the game to close the deficit to single digits. The Falcons responded with 8 runs and another bat-around inning in the 6th, highlighted by Levi's 3-run dong to put the game away for good.
Two Home Runs In One Inning Watch:
The last time a Falcon hit two home runs in one inning was
August 29, 2012
.
Game Notes:
Levi's hatred for leaving guys on base led to another 5 RBI night, powered by the near-bionic gear supporting his sore legs… Million Dollar Bill was inches away yet again from a dinger to LF… L-Paq finished his not-too-shabby 2018 debut with 2 singles and 3 runs… Stevie B continues to stake his claim to the leadoff spot, getting on base and scoring 5 times… The Falcons D played stellar all night, save for anything that happened after the ump announced there was only 3 min left to play the 7th inning… the Falcons hit the 10-win mark—a feat they did not accomplish until August 16th last year.
The Hot (Take) Corner:
When did the radio become a wasteland of uninspired garbage? My wife and I spend more time jamming on the seek button in the car than actually listening to anything. Are today's kids really going to reminisce about classic albums by Drake and Cardi B? Is there a radio station that plays retro 90's (Big Shiny) tunes yet? Or is everything cyclical and this is the same rant our folks said when Nirvana and the Beastie Boys blasted through our non-Bluetooth tinny-sounding speakers?
BOXSCORE
BATTING:
2B:
Poutine (2), Chequebook (2), Stevie B, Hobo, Million Dollar Bill
3B:
None
HR:
Band Camp, Levi
HR-OUTS:
RBI:
Levi (5), Poutine (4), Million Dollar Bill (4), Band Camp (4), Chequebook (3), Hobo, Stevie B, Dr. J, Pikachu
PIZZAS:
Levi (1/3)
FIELDING:
DOUBLE PLAYS:
None
PITCHING:
BATTERS FACED:
?
GAME INFORMATION:
STADIUM:
K2 FIELD
ATTENDANCE:
10 (50% FULL) - % is based on regular season capacity (Falcons' side only)
Follow the
@ShittyFalcons
on Twitter (Seriously)
SHARE!
TWEET
this recap
to your followers.

SHARE
this story
on Facebook with all your friends!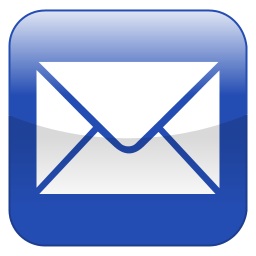 EMAIL
this story
to your friends and non-social-media-conscious family to read of your exploits!
Boxscore:
| Team | 1 | 2 | 3 | 4 | 5 | 6 | 7 | Final |
| --- | --- | --- | --- | --- | --- | --- | --- | --- |
| Falcons | 0 | 7 | 2 | 0 | 6 | 8 | 1 | 24 |
| Surge | 0 | 0 | 0 | 0 | 0 | 0 | 11 | 11 |