Falcons Forum
Falcons Forum
assignment Falcons Host A's Ninth Straight Win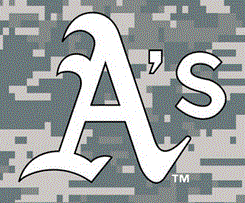 Like last time, the game ended due to running into the time limit. Like last time, it looked like a pitcher's duel after the first inning. Those are the only similarities to the last time these two teams played (which was the last time the A's lost). The A's exacted their revenge, handing the Falcons a 22-7 defeat that wasn't as close as the score would indicate.

The home team, the Falcons, were gracious hosts. They allowed the A's four and sometimes five outs per inning. The A's, a classy visitor, tried to help by hitting three home runs that resulted in outs because they were already up +2.

The A's scored in every inning, and led after every inning except the first. The Falcons couldn't get anything going offensively, and put up doughnuts in three of the six innings played.

On defence, the Falcons ran into each other multiple times, took ground balls to the face (Mrs. Pikachu left early so she didn't see this happen), and even attempted a 6-4-5 double play.

Stevie B continued his tear at the leadoff position in the batting order (big ol' whiff in the 5th notwithstanding), and he's hitting .850 for the month of June. SLF is back over .600 after going 3-for-3. Remarkably, Levi has more RBI than times on base!

Two Home Runs In One Inning Watch: The last time a Falcon hit two home runs in one inning was August 29, 2012.


Free Beer Watch: It's been since June 7, 2016.

Game Notes: Stevie B also ensured everyone knows he's the team's fastest runner, despite carrying those invisible dumbbells around the bases... The only thing injured on SLF is his ego... Liners: They come at you fast... The A's have won 9 in a row, and have their sights set on Storm's record winning streak of 201[too lazy to do the research], per George... After Pikachu's 0-for-3 performance, he's almost half way to being called "Shwa Boy".

The Hot (Take) Corner: People who say that baseball is boring should tune in to this tournament that seems to be captivating a decent sized audience. Have you guys heard of the World Cup? Yeah, me neither, but self-proclaimed 'cultured' people seem to think there's something worth watching here. 90+ minutes of 22 people lazily tapping a big white ball to each other isn't more exciting that watching 26 big fat old guys tap a little yellow ball to each other for 85 minutes.

Types Of Music, Ranked:
1. The stuff I like
2. Country music
3. A severe brain bleed
4. What you like

BOXSCORE

BATTING:
2B: Hobo
3B: None
HR: Band Camp
HR-OUTS: None
RBI: Band Camp (4), Birthday Boy Teets, Chequebook, Million Dollar Bill
PIZZAS: Stevie B (3/3), Poutine (1/3)

FIELDING:
DOUBLE PLAYS: None.

PITCHING:
BATTERS FACED: SIXTY-FREAKIN'-SIX

GAME INFORMATION:
STADIUM: K1 FIELD
ATTENDANCE: 3 (15% FULL) - % is based on regular season capacity (Falcons' side only)




Follow the @ShittyFalcons on Twitter (Seriously)

SHARE!


TWEET this recap to your followers.



SHARE this story on Facebook with all your friends!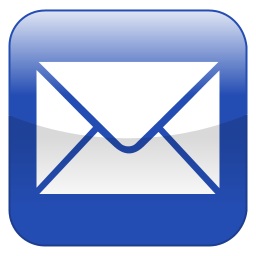 EMAIL this story to your friends and non-social-media-conscious family to read of your exploits!

Boxscore:
| Team | 1 | 2 | 3 | 4 | 5 | 6 | 7 | Final |
| --- | --- | --- | --- | --- | --- | --- | --- | --- |
| A's | 1 | 6 | 3 | 5 | 2 | 5 | X | 22 |
| Falcons | 2 | 0 | 3 | 0 | 0 | 2 | X | 7 |