Falcons Forum
Falcons Forum
Sunday 5:00PM June 24th, 2018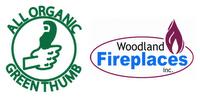 Two weeks after getting embarrassed by Greenthumb on pizza night, the Falcons had their revenge with an 18-5 win Sunday afternoon.
Rain throughout the day made for a bit of a soggy field. Nowhere was worse than the batters' boxes, and everyone's shoes ended up red. But the rest of the field hadn't been rained on all season and it was able to absorb the downpour so we could play.
AS USUAL, the Falcons came up in the top of the first, and went pop-out, double, pop-out, pop-out. Zero runs again, only 4 batters sent to the plate. A disappointing, but delicious nonetheless, doughnut in the top of the first. Greenthumb took advantage, scoring 3 highlighted by Rob's deep jack.
The Falcons found their bats in the second inning. The heart of the order, the meat, the creamy middle, went on a hit parade and scored five. Greenthumb responded with one, and this game was tight, 5-4 Falcons after 2.
To start the third, the top of the Falcons order, obviously jealous at all the attention the middle of the order was getting in this recap (even though it hadn't been written yet), showed some life. Stevie B hit a double where he DIDN'T jump over 2nd base, SLF followed by a solid bunt single up the third base line, and Hobo drove everyone in with a no-doubter to centre. The middle put up 4 more, for a total of 7 for the visitors. The WMSPL's 6th ranked defence then showed why they sometimes deserve a few words here and there in a recap by holding Greenthumb to doughnuts for the 3rd and 4th.
Other than Bruce Banner getting trucked at first base for no good reason, nothing much else happened.
Two Home Runs In One Inning Watch:
The last time a Falcon hit two home runs in one inning was
August 29, 2012
.
Game Notes:
Important notice: Pikachu is on an 0-for-6 streak, and hasn't had a hit since fathers day. Should he fail to get a hit in his first plate appearance on Tuesday, his team nickname will change to the dreaded "Shwa Boy". He would be able to change it back by going on a 7-for-7 streak... A lot to discuss on that missed infield fly in the 3rd inning. How high is a 'fly ball'? Aren't the runners allowed to advance at their own risk if possible? Aren't we paying these umps?... Stevie B obviously has had some experience in gymnastics, but I guess he quit because he couldn't stick the landings?
BOXSCORE
BATTING:
2B:
Stevie B, Teets, Million Dollar Bill, Band Camp, SLF
3B:
None
HR:
Hobo (2), Teets
HR-OUTS:
None
RBI:
Hobo (5), Teets (5), Levi (2), Poutine (2), Dr. J, Chequebook, Million Dollar Bill, Bruce Banner
PIZZAS:
L-Paq (3/3), Pikachu (2/3)
FIELDING:
DOUBLE PLAYS:
None
PITCHING:
BATTERS FACED:
33
GAME INFORMATION:
STADIUM:
K"1" FIELD
ATTENDANCE:
3 (15% FULL) - % is based on regular season capacity (Falcons' side only)
Follow the
@ShittyFalcons
on Twitter (Seriously)
SHARE!
TWEET
this recap
to your followers.

SHARE
this story
on Facebook with all your friends!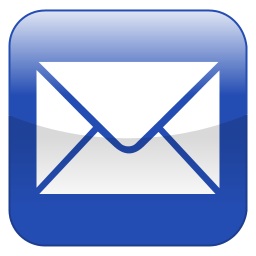 EMAIL
this story
to your friends and non-social-media-conscious family to read of your exploits!
Boxscore:
| Team | 1 | 2 | 3 | 4 | 5 | 6 | 7 | Final |
| --- | --- | --- | --- | --- | --- | --- | --- | --- |
| Falcons | 0 | 5 | 7 | 4 | 2 | 0 | X | 18 |
| Greenthumb | 3 | 1 | 0 | 0 | 1 | 0 | X | 5 |