Falcons Forum
Falcons Forum
assignment Hanet Wins Easy
Tuesday 9:30PM June 26th, 2018

Hanet took out their Sunday frustrations on the Falcons with a 25-14 victory that, again, wasn't as close as you'd think.
For the EIGHTH time this season (out of 17 games, that's almost half), the Falcons didn't score in the first inning. In nine of 17, they've scored 1 or less in their first turn on the sticks.
Classic Falcons defence was on display right out of the gate. Fly balls were dropped or mis-played. Ground balls were booted. Hanet scored 12 in the first, and 21 total in the first two innings, and lead 21-4 after two. They stopped trying after that. Maybe out of pity, maybe, as Miner Leaguer pointed out, because if they'd continued at that pace, we wouldn't have gotten a legal game in before the time limit.
Hanet owns the #4 defence in the league, and it was on display tonight. The Falcons couldn't get anything going offensively. If it weren't for Levi's two 3-run shots, the Falcons would have only put up single digits.
Two Home Runs In One Inning Watch:
The last time a Falcon hit two home runs in one inning was
August 29, 2012
.
Free Beer Watch:
It's been since
June 7, 2016
.
Game Notes:
Pikachu got a hit in his first at-bat, thus avoiding a name change... The Mattural came out to watch, and wishes he didn't... Welcome back, Miner Leaguer, who's here for a good time, not a long time... Hanet's George has some sensible ideas for rule changes that will make the second league meeting of 2019 a more lively event.
The Hot (Take) Corner:
The toilet paper goes overhand.
Worst Falcons Rookies of the last 10 years, Ranked:
1. You
2. Can't
3. Rank
4. Rookies
5. Because
6. There
7. Are
8. Too
9. Many
10. Variables
11. SLF
BOXSCORE
BATTING:
2B:
Bruce Banner
3B:
Million Dollar Bill (this is generous, to say the least)
HR:
Levi (2)
HR-OUTS:
None
RBI:
Levi (6), Million Dollar Bill (3), Stevie B (2), Teets, Chequebook, Bruce Banner
PIZZAS:
Levi (1/3), Miner Leaguer (1/3)
FIELDING:
DOUBLE PLAYS:
Million Dollar Bill-Levi, Pikachu-Dr. J-Chequebook (?)
PITCHING:
BATTERS FACED:
50
GAME INFORMATION:
STADIUM:
K2 FIELD
ATTENDANCE:
1 (5% FULL) - % is based on regular season capacity (Falcons' side only)
Follow the
@ShittyFalcons
on Twitter (Seriously)
SHARE!
TWEET
this recap
to your followers.

SHARE
this story
on Facebook with all your friends!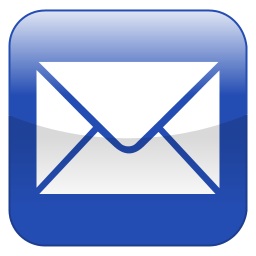 EMAIL
this story
to your friends and non-social-media-conscious family to read of your exploits!
Boxscore:
| Team | 1 | 2 | 3 | 4 | 5 | 6 | 7 | Final |
| --- | --- | --- | --- | --- | --- | --- | --- | --- |
| Falcons | 0 | 4 | 4 | 3 | 0 | 3 | X | 14 |
| Hanet Plastics | 12 | 9 | 0 | 4 | 0 | X | X | 25 |