Falcons Forum
Falcons Forum
Monday 9:30PM July 2nd, 2018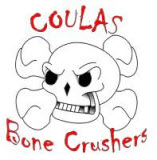 The Falcons avenged their earlier loss to Coulas with a 15-8 win on Monday which saw both teams short on the bench.
Even with the rearranged line up, the Falcons failed, for the 9th time this season, to score in the top of the first inning. Four Falcons came to the plate in the first, and zero runs were scored.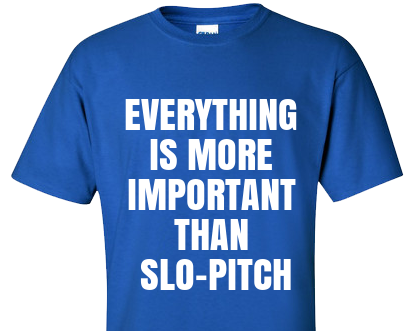 Poutine, who was at Woolco buying the shirt pictured at right, didn't sign out for this game and was charged a full pizza. The Falcons appreciate your contribution to the team fund. Sources close to Poutine report that he was upset that one time each season the team has to play on the Monday of a long weekend.
Coulas scored two in the bottom of the first inning, and again, the Falcons came to the plate for their second at-bats while trailing. The middle of the order, which was supposed to be the top of the order, answered the bell and pounded eight straight hits before recording an out and when they took the field to defend in the bottom of the second, they lead 6-2.
Clay scored for Coulas in the bottom of two, and we had a nail-biter on our hands. A Bruce Banner double in the top of 3 highlighted a 2-run effort. Banner, it should be noted, is already counting consecutive wins toward that 6-win Free Beer milestone (never mind that coming into this game, the Falcons had won a whopping ZERO in a row).
The Falcons D (where has this been all season?) held Coulas to delicious doughnuts in the third, fourth and sixth innings. A six-spot for the visitors in the top of the seventh added some much needed insurance to close this one out.
Two Home Runs In One Inning Watch:
The last time a Falcon hit two home runs in one inning was
August 29, 2012
.
Free Beer Watch:
It's been since
June 7, 2016
.
(The Falcons' Free Beer Watch is brought to you by Bruce Banner)
Game Notes:
Broadway's Ryan pitched an inning for Coulas to ready himself for Nationals... Coulas, with eight of their own players, used two call ups... Looking forward to seeing some photos from this game up on the League's
Instagram account
... The Mattural, who came out to watch, is now 1-1 in games observed.
The Hot (Take) Corner:
Wanna know who the real winners are after John Tavares signed with the Leafs for 7 years and $77 million? Rogers and Bell. The two telecom giants, who own Sportsnet and TSN, respectively, now have every excuse to produce a 10-hour "Free Agency Frenzy" show for July 1 every year, pointing to 2018 as proof that "SOMETHING MIGHT HAPPEN!" Now if only Tavares is traded on deadline day 2021, it'll be Hockey Watch 24-7 on both networks.
Things Poutine meant when he texted to say "I didn't realize we actually had a game on a long weekend which is just stupid", Ranked:
1. I forgot to look at the website to see we had a game.
2. I didn't add the Falcons schedule to my phone's calendar.
3. Legally, I'm not allowed to drive myself to the park tonight.
4. Since Ash isn't signed out, I'm not coming. I hate that guy.
5. I'm at a baby shower and can't be there tonight.
6. The Admirals scheduled a surprise practice tonight.
7. Carly-Rae Jeppsen concert.
BOXSCORE
BATTING:
2B:
Miner Leaguer, Bruce Banner
3B:
Stevie B, SLF
HR:
None
HR-OUTS:
None
RBI:
Million Dollar Bill (4), SLF (3), Teets (2), Miner Leaguer (2), Levi, Stevie B, Chequebook, Bruce Banner
PIZZAS:
Poutine (3/3), Pikachu (1/3)
FIELDING:
DOUBLE PLAYS:
None
PITCHING:
BATTERS FACED:
39
GAME INFORMATION:
STADIUM:
K1 FIELD
ATTENDANCE:
2 (10% FULL) - % is based on regular season capacity (Falcons' side only)
Follow the
@ShittyFalcons
on Twitter (Seriously)
SHARE!
TWEET
this recap
to your followers.

SHARE
this story
on Facebook with all your friends!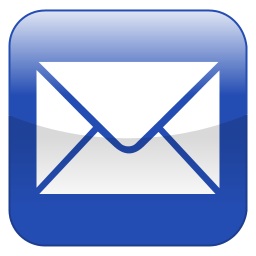 EMAIL
this story
to your friends and non-social-media-conscious family to read of your exploits!
Boxscore:
| Team | 1 | 2 | 3 | 4 | 5 | 6 | 7 | Final |
| --- | --- | --- | --- | --- | --- | --- | --- | --- |
| Falcons | 0 | 6 | 2 | 0 | 1 | 0 | 6 | 15 |
| Coulas Bone Crushers | 2 | 1 | 0 | 0 | 3 | 0 | 2 | 8 |