Falcons Forum
Falcons Forum
assignment Greenthumb Exact Revenge On Falcons' Sweet Revenge
Sunday 8:00PM July 8th, 2018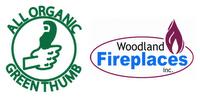 The Falcons actually did something in the 1st inning, but it was all for naught as Greenthumb earned their 2nd win over the Falcons this season, 19-10.
Oh how promising this game started. With a revamped lineup, the Falcons went to WORK in the 1st. Stevie B led off with a double, and then 6 straight singles through the heart of the order meant the visitors sent all 10 guys to the plate, sporting a rare 5-0 early lead. Was the 1st inning doughnut curse broken? Did Teets' master plan lineup that took all of 30 seconds to make before first pitch a sign of good things to come?
Turns out none of that mattered in this tilt of free-swinging VP division teams. Greenthumb didn't flinch, plating 8 runs of their own in the 1st and highlighted by a couple of bombs that landed way way over the short K1 fences.
Greenthumb then proceeded to give the Falcons a free out virtually every inning for the rest of the game, by way of being up +2 HR and continuing to launch more bombs into space. Of course, this could only happen if the Falcons didn't hit any of their own (by choice, dammit!).
Problem was, the Falcons didn't hit much of anything the rest of the game. Facing a stingy defense, there was a 3-inning stretch of doughnuts before the Falcons scratched some runs together here and there, including a Teets triple and a solid double-turned-inside-the-park HR courtesy of Stevie B. Greenthumb responded again with 7 insurance runs in the 6th to put this game out of reach, and then kindly put their bats away to save some for the back end of their doubleheader at K2.
Two Home Runs In One Inning Watch:
The last time a Falcon hit two home runs in one inning was
August 29, 2012
.
Game Notes:
With a shortened lineup, Bruce Banner was given a crash course on playing 2nd base. Welcome to the infield, bruises and all… Million Dollar Bill cursed leaving all of his singles for the previous game as a Coulas callup vs. the A's… L-Paq may have been slowed down by a post-baptism Sunday buffet… The rejigged defense featured Dr. J at SS, Pikachu at left-centre and Levi at RF, with L-Paq working out his rehabbed shoulder at C… The low-scoring output meant the game ended early, allowing for some pre-2nd game re-hydration via a visit to Million Dollar Bill's cooler… If you missed the preamble about the LCBO, Bruce Banner's talk of buying an 18 year old that's smooth and tasty might raise some eyebrows.
The Hot (Take) Corner:
Only one hot take corner per day… see doubleheader game 2 recap.
Athletes who came back from MCL tears, ranked:
1. Tom Brady, NFL
2. Shaun Livingston, NBA
3. My 80's Hulk Hogan rubber action figure after I Krazy glued his knee back together from one too many leg drops, WWF
4. The Mattural, WMSPL (tentative)
5. This dude I saw tear his knee playing Ultimate Frisbee and then live to throw that precious plastic disc once again
6. Neymar, World Cup, on any given day
BOXSCORE
BATTING:
2B:
Stevie B, Chequebook, Dr. J, Teets
3B:
Teets
HR:
Stevie B
HR-OUTS:
None
RBI:
Levi (3), Dr. J (2), Teets (2), Pikachu, Stevie B, Band Camp
PIZZAS:
Bruce Banner (3/3), L-Paq (1/3)
FIELDING:
DOUBLE PLAYS:
None
PITCHING:
BATTERS FACED:
A lot.
GAME INFORMATION:
STADIUM:
K2 FIELD
ATTENDANCE:
2 (10% FULL) - % is based on regular season capacity (Falcons' side only)
Follow the
@ShittyFalcons
on Twitter (Seriously)
SHARE!
TWEET
this recap
to your followers.

SHARE
this story
on Facebook with all your friends!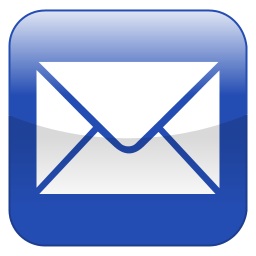 EMAIL
this story
to your friends and non-social-media-conscious family to read of your exploits!
Boxscore:
| Team | 1 | 2 | 3 | 4 | 5 | 6 | 7 | Final |
| --- | --- | --- | --- | --- | --- | --- | --- | --- |
| Falcons | 5 | 0 | 0 | 0 | 2 | 1 | 2 | 10 |
| Greenthumb | 8 | 3 | 1 | 0 | 0 | 7 | X | 19 |