Falcons Forum
Falcons Forum
assignment Falcons Hang On To Split Doubleheader
Sunday 9:30PM July 8th, 2018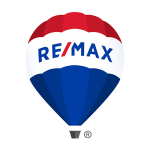 Levi crushed a HR and L-Paq bagged his first two RBIs of the year as the Falcons survived a near comeback by ReMax Crossroads, 16-13.
Sensing a weary Falcons crew, either from the freshly served Greenthumb beat-down or the bloat from a post-loss Molson's replenish, ReMax came hustling out of the gate to take an early 2-0 lead. Showing signs that the top of the batting lineup is finally right and we don't actually like the taste of 1st inning doughnuts, the Falcons responded with a single, double, single and single to take a 3-2 lead.
ReMax tied it at 3 before the bottom of the Falcons lineup went to work in the 2nd. The first 6 batters all plated and before it was all said and done, the team batted around, Stevie B sped to another triple and Levi smoked his 7th HR of the year to give the home team a commanding 12-3 lead.
And then the bats went quiet. Maybe it was the pre-game buzz wearing off. Or the mosquitoes that came to feast on our dehydrated souls. One Band Camp sac fly saved what would have been a 3-inning stretch of doughnuts (sound familiar?), and ReMax did what they're supposed to do—chip away at the lead until they were down just 1 heading into the last inning.
The Falcons played some small ball, and a streak of 5 hits, a walk and another sac fly restored the lead back up to 4. ReMax put a bunch of runners on in the 7th but the defense held them to a single run, ending the game and ensuring the Falcons avoid losing 2 straight for the first time all year.
Two Home Runs In One Inning Watch:
The last time a Falcon hit two home runs in one inning was
August 29, 2012
.
Game Notes:
Chequebook went 4 for 4 at the plate but got caught in a good ol' fashioned rundown between 3rd and home (we'll take the baserunning aggression every time)… A ReMax baserunner was called out for leaving 1st base and entering the dugout, thinking there were 3 outs instead of 2. Man, doesn't everyone know NSA Section 1 Rule 8i??... With the bullpen nowhere to be found, Teets pitched a Jack Morris-like 13 innings tonight, with a couple of Ks to boot… Pikachu tried to recreate his circus-dive-deflection-to-another-Falcon play, but no one could come up with the SLF save at the end… Craving an outfield assignment so one can resume daydreaming and not have to pay attention to every pitch will earn you a job subbing in as a courtesy runner every time… With the win, superstition would suggest the pre-game visit to the cooler is a dangerous, but tasty, precedent to set for the rest of the season.
The Hot (Take) Corner:
Drivers at the head of the pack who take their sweet time at an advanced left turn signal are terrible human beings. While I don't expect a Lewis Hamilton start off the line, and check both ways if you must, if you don't let at least a couple of cars behind you through the advanced green, you deserve all the honks you get, while the rest of us are left to play Frogger darting through oncoming traffic so our Farm Boy burgers don't go to waste.
Farm Boy burgers, ranked:
1a. Caramelized Onion Swiss
1b. Poutine
2. Bacon cheddar
3. Greek Feta
4. Blue cheese bacon
5. Any of these not paired with those delicious Dutch brioche buns
6. Jalapeno Jack/Spicy Sriracha/Thai Turkey… no need for stuff to make you sweat on an already hot day
7. Any of the Kale ones... might as well drop them on the ground and call whatever sticks to it organic
BOXSCORE
BATTING:
2B:
Million Dollar Bill, Chequebook, Dr. J
3B:
Stevie B
HR:
Levi
HR-OUTS:
None
RBI:
Levi (3), Stevie B (2), Pikachu (2), Chequebook (2), Band Camp (2), L-Paq (2), Million Dollar Bill, Dr. J, Teets
PIZZAS:
Teets (1/3), Million Dollar Bill (1/3)
FIELDING:
DOUBLE PLAYS:
Dr. J-Million Dollar Bill-ReMax guy who wandered into the dugout
PITCHING:
BATTERS FACED:
A lot less than last game
GAME INFORMATION:
STADIUM:
K2 FIELD
ATTENDANCE:
0 (0% FULL) - % is based on regular season capacity (Falcons' side only)
Follow the
@ShittyFalcons
on Twitter (Seriously)
SHARE!
TWEET
this recap
to your followers.

SHARE
this story
on Facebook with all your friends!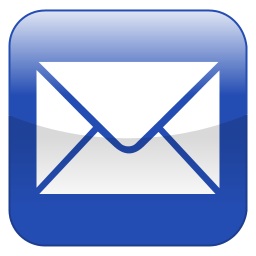 EMAIL
this story
to your friends and non-social-media-conscious family to read of your exploits!
Boxscore:
| Team | 1 | 2 | 3 | 4 | 5 | 6 | 7 | Final |
| --- | --- | --- | --- | --- | --- | --- | --- | --- |
| ReMax Crossroads | 2 | 1 | 1 | 0 | 5 | 3 | 1 | 13 |
| Falcons | 3 | 9 | 0 | 1 | 0 | 3 | X | 16 |