Falcons Forum
Falcons Forum
Tuesday 9:30PM July 10th, 2018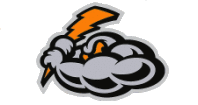 In the final game of 2018 between Storm and the Falcons, it was more of the same, but worse. Storm only had 8 players, and they each got to bat at least 7 times. After the third inning, it was 22-2 and Storm had stopped trying. Storm won 28-3, swept the season series with a +47 run differential (an average margin of victory of almost 16), and exposed the Falcons for what they are: Deserving of the Vice President's Division.
The perception of time is a funny thing. Storm started the top of the first with eight straight hits, before Teets decided enough was enough and simply started walking batters. The first out of the inning only happened because Al tried to score from 2nd on a shallow single and was gunned down at the plate. In all, Storm scored 9 and if FELT like a lot more. And after playing for what seemed like forever, at the end of the 4th inning, it was only 10:30.
Falcons gotta Falcon, and they did what they do: 6 batters and a singleton in the bottom of the first to cut Storm's lead to only eight.
The Falcons D tightened up in the second, retiring the bottom of Storm's order three-up, three-down, and the Falcons bench suddenly thought they might have a chance to chip away at the Storm lead.
This, of course, was a fantasy. The Falcons themselves pooped their pants in the second and went down without a baserunner. Storm took advantage of the Falcons ineptitude, and sent their lead-off hitter to the plate THREE TIMES in the third inning, scoring a baker's dozen and putting the game out of reach. The Falcons lost by FOUR TOUCHDOWNS, (Storm's idiot kicker missed the extra point on three of them). Embarrassing.
Two Home Runs In One Inning Watch:
The last time a Falcon hit two home runs in one inning was
August 29, 2012
.
Game Notes:
It's pizza night on Sunday, bring your money to pay your fines... Thanks to a short line up and dozens of runs scored, the scorekeeper ran out of space for Storm and had to move onto Scorecard #2... Storm was limited to only two home runs, so there's that... The two teams Storm is chasing for the President's Division lead, A's and Broadway, have both only lost one game to a VP division team, and it was the Falcons in both cases... Despite going 6 for 7 with a walk, Storm's Joey DID NOT hit for the cycle, surely a personal disappointment... These games against Storm used to be fun, you know, when they were competitive.
The Hot (Take) Corner:
Here's a prediction for you: The Falcons have reached their low point for 2018. A 25-run defeat, losers of 4 of their last 7 games. But enough is enough. The Falcons WILL WIN EIGHT OF THEIR NEXT 11 GAMES. And: 6 of those wins will be consecutive, thus earning the team a free trip to Million Dollar Bill's cooler. Take it to the bank. The Notorious D.O.O.G. will hold me accountable to this prediction, no doubt.
Annoying things baseball fans do, Ranked from not-so-bad to awful:
1. Swear in the presence of kids
2. Throw stuff on the field
3. Run onto the field
4. The Wave
5. Come to the ballpark for some reason OTHER THAN watching baseball
6. Waving at the TV camera if seated behind home plate
7. Allowing their kids to scream as if being attacked when the "Make Noise" sign is illuminated
8. The Tomahawk Chop (in 2018!)
BOXSCORE
BATTING:
2B:
Teets, Chequebook
3B:
None
HR:
None
HR-OUTS:
None
RBI:
Teets, Chequebook, Million Dollar Bill
PIZZAS:
Chequebook (1/3)
FIELDING:
DOUBLE PLAYS:
None
PITCHING:
BATTERS FACED:
SIXTY!
GAME INFORMATION:
STADIUM:
K2 FIELD
ATTENDANCE:
3 (15% FULL) - % is based on regular season capacity (Falcons' side only)
Follow the
@ShittyFalcons
on Twitter (Seriously)
SHARE!
TWEET
this recap
to your followers.

SHARE
this story
on Facebook with all your friends!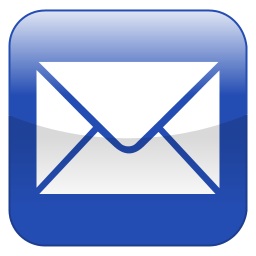 EMAIL
this story
to your friends and non-social-media-concious family to read of your exploits!
Boxscore:
| Team | 1 | 2 | 3 | 4 | 5 | 6 | 7 | Final |
| --- | --- | --- | --- | --- | --- | --- | --- | --- |
| Storm | 9 | 0 | 13 | 3 | 0 | 3 | 0 | 28 |
| Falcons | 1 | 0 | 1 | 1 | 0 | 0 | 0 | 3 |