Falcons Forum
Falcons Forum
assignment Late Surge Lifts Falcons Over, Um, Surge
Sunday 5:00PM July 15th, 2018

The Falcons outlasted Surge on Sunday afternoon on a day where no one should have been outside. The final score was 16-7.
Surge could only scrounge 8 of their own players, so they canvassed other teams to fill out their line up. To no one's surprise, as soon as he heard the game was against the Falcons, Storm's Duran nearly tripped over himself to volunteer to play. I guess you could say he was Hungry Like The Wolf to play? (Hold for laughter, duck oncoming empty beer bottle...) The Falcon D held him to nothing better than one double an a couple singles. I guess Storm stocks better bats?
Stop me if you've heard this one before: The Falcons scored 1 in the first inning. Groundhog Day. Fortunately, thanks to a rock hard infield providing predictable bounces, the Falcon defence was able to hold Surge to 3 runs over the first three innings. But Surge got to play on the same infield, and held the normally-potent Falcons to only 3 of their own in the same timeframe.
The heat seemed to be affecting both teams. Nobody seemed eager to run (except Stevie B, who legged out a triple). But the Falcons put the game away in the bottom of the sixth, scoring 8.
Two Home Runs In One Inning Watch:
The last time a Falcon hit two home runs in one inning was
August 29, 2012
.
Game Notes:
Stevie B left to enjoy a cold bath (?) after falling a homer short of the cycle... Whoever decided that having hot pizza on a day where it was 500° out is an idiot... It was hot... So hot...
Pizzas the Falcons buy for pizza night, ranked:
1. Meat lovers
2. Deluxe
3. Canadian
4. Pepperoni
5. Cheese
6. Hawaiian
7. Rabbit Turd and Broccoli
8. Gluten-Free
BOXSCORE
BATTING:
2B:
Bruce Banner (2), Stevie B, Levi, SLF
3B:
Stevie B
HR:
Hobo
HR-OUTS:
None
RBI:
Bruce Banner (4), Hobo (3), L-Paq (2), Teets (2), Million Dollar Bill, Pikachu, Levi, Stevie B
PIZZAS:
Bruce Banner (1/3), Dr J (1/3)
FIELDING:
DOUBLE PLAYS:
None
PITCHING:
BATTERS FACED:
37
GAME INFORMATION:
STADIUM:
K2 FIELD
ATTENDANCE:
8 (40% FULL) - % is based on regular season capacity (Falcons' side only)
Follow the
@ShittyFalcons
on Twitter (Seriously)
SHARE!
TWEET
this recap
to your followers.

SHARE
this story
on Facebook with all your friends!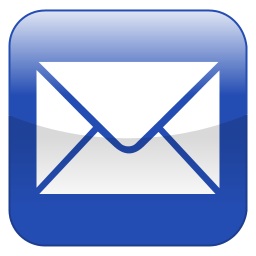 EMAIL
this story
to your friends and non-social-media-conscious family to read of your exploits!
Boxscore:
| Team | 1 | 2 | 3 | 4 | 5 | 6 | 7 | Final |
| --- | --- | --- | --- | --- | --- | --- | --- | --- |
| Surge | 1 | 2 | 0 | 4 | 0 | 0 | 0 | 7 |
| Falcons | 1 | 0 | 2 | 4 | 1 | 8 | X | 16 |