Falcons Forum
Falcons Forum
assignment Falcons Continue Slide Into Mediocrity
Monday 8:00PM July 30th, 2018

Hanet used an eight-run second inning to cruise to victory over the flailing Falcons on Monday night, winning 16-10.
The Falcons were missing 6 for this game, and they were missing six of their best: The Mattural, who still leads the team in home runs despite not having played in 2/3 of the Falcons' games; Band Camp 3rd, in runs driven in; Poutine, who smokes; The Thompson Twins, who together have scored 70 runs; and Bruce Banner, the rocket-armed right fielder.
Fortunately for the Falcons, there were able to score a powerful bat as a call-up in Duran. Duran plays for Storm. Storm is a very good team. Duran is a very good player on a very good team. Duran also plays for the Admirals in the Podunk Slo-Pitch League, a team with whom the Falcons have a friendly internet rivalry.
Thus, this brilliant troll job: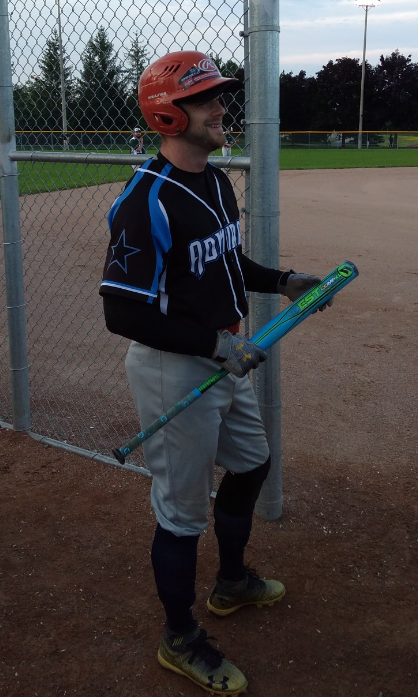 SLF tried to send him home to change, but it was too close to game time, and Duran likely would have just stayed at home anyway. But the Falcons were grateful to have him. "Man, Ash pitches from centre field... I don't know if I can get it back to him," Duran said before taking his catching position in the first inning.
Speaking of the first inning, the Falcons scored! Twice! Hobo crushed a dong over the centre field wall with Stevie B aboard to plate two for the visitors. Hanet came right back in the bottom of the first to score three, but I don't know how because there weren't enough Falcons to have someone on the bench to keep score for the other team.
In the second, the Falcons really spread their wings. Singles by Levi, Miner Leaguer, Stevie B and Hobo were followed by doubles by Teets and SLF. Dr J followed with another single and the Falcons scored 6 to take an 8-3 lead. Hanet roared back in the bottom half to score 8 or thier own. Again, details are as sketchy as when Poutine undresses in the parking lot, but runs were scored that shouldn't have when SLF almost threw the ball over the backstop. Hanet lead after two, 11-8.
Hanet was unable to score in the 3rd and 4th innings, as the Falcon D tightened up. Unfortunately, the Falcon O was on a downward trend and could only put up singles in those innings to bring the team to within a run. After four, Hanet clung to an 11-10 lead.
The Falcons put up delicious but bitter doughnuts in the last 3 innings, and Hanet scored 5 to put it away.
With the loss, the Falcons drop to a tie for first in the Vice President's Division, though technically in second place if you factor in winning percentage. It's the first time in 2018 they've been anywhere but first, and it's going to get worse before it gets better. With the loss, the Falcons have lost 3-straight, tied for the longest streak of any kind this season.
Two Home Runs In One Inning Watch:
The last time a Falcon hit two home runs in one inning was
August 29, 2012
.
Free Beer Watch:
It's been since
June 7, 2016
.
Game Notes:
The Mattural came out to watch and deliver horrible news... The Falcons will need to win the next 11 in a row to beat the Notorious D.O.U.G.'s prediction of 25.5 wins in 2018... Levi, playing at 2nd base for the first time, impressively snagged a sinking liner. He looks comfortable there... Miner Leaguer continues to lead the team in "doubles per game played", as if that's a thing.
The Hot (Take) Corner:
The Mattural should be Falcons MVP.
BOXSCORE
BATTING:
2B:
Miner Leaguer (2), Stevie B, Teets, Million Dollar Bill, SLF
3B:
HR:
Hobo (2), Duran
HR-OUTS:
None
RBI:
Hobo (3), Teets (3), Dr J, Stevie B, SLF
PIZZAS:
L-Paq (6/3)(!), Million Dollar Bill (1/3)
FIELDING:
DOUBLE PLAYS:
None
PITCHING:
BATTERS FACED:
Who the hell knows.
GAME INFORMATION:
STADIUM:
K1 FIELD
ATTENDANCE:
3 (15% FULL) - % is based on regular season capacity (Falcons' side only)
Follow the
@ShittyFalcons
on Twitter (Seriously)
SHARE!
TWEET
this recap
to your followers.

SHARE
this story
on Facebook with all your friends!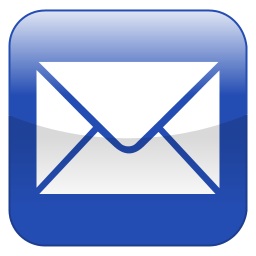 EMAIL
this story
to your friends and non-social-media-conscious family to read of your exploits!
Boxscore:
| Team | 1 | 2 | 3 | 4 | 5 | 6 | 7 | Final |
| --- | --- | --- | --- | --- | --- | --- | --- | --- |
| Falcons | 2 | 6 | 1 | 1 | 0 | 0 | 0 | 10 |
| Hanet Plastics | 3 | 8 | 0 | 0 | 3 | 2 | X | 16 |