Falcons Forum
Falcons Forum
assignment Falcons Remain Undefeated in August
Sunday 6:30PM August 12th, 2018

Defence was on full display and 'new' guy/Saviour Dunner hit a HR in his return as the Falcons snapped a 3-game losing streak, downing Surge 19-7.
With a full 12 days off, the team came rested and ready to play -- except for the 6 guys that signed out, leaving the shortened lineup eager to get their at bats in. And the bats were hot: 5 hits in the first staked the home side to an early 4-1 lead. Surge came into this one on a roll, winning their last 2 against President's Division teams, and they bounced back with 6 singles of their own in the 2nd to take a 5-4 lead.
But from there, the Falcons turned it up on both sides of the plate. By the 4th inning, 12 more runs were posted, highlighted by back-to-back Million Dollar Bill and Stevie B triples and a Dunner bomb to deep centre to build a 16-5 lead.
More runs could have been scored, but a kind-of-hilarious, "I'm hacking at everything" Pikachu smashed a 2-strike pitch into centre for a single in the 5th, only to be called out by the umpire for stepping on the plate or taking 10 Happy Gilmore steps towards 1st base before contact or any of the other dozen infractions that happened on that golf swing single-turned-strikeout. Can this go into the record books as the first K without a pizza fine?
Of note, after the 2nd inning the defense went into lockdown, allowing all of zero runs -- until a couple in the 7th to put this game away. Good thing for Ash to save his pitching arm for the stretch drive, as rumour mill has it the Falcons closer is on a DL stint (for heaven's sake let this not be true).
Two Home Runs In One Inning Watch:
The last time a Falcon hit two home runs in one inning was
August 29, 2012
.
Game Notes:
Leon kept a clean scoresheet in his first post-retirement appearance… Four of the first six batters (Stevie B, Dunner, Teets, Dr. J) each had 4 hits on the night which did wonders for offensive momentum… Levi's double, triple and 3 RBIs continues his streak of more RBIs than hits… The family that pulled up lawn chairs in LF foul territory really boosted attendance #s… with the A's loss to Broadway earlier in the day, the Falcons can no longer lay claim to posting the only defeat on their ledger this season.
The Hot (Take) Corner:
New rules intended to speed up baseball's pace of play aren't doing a damn thing... other than add an extra layer of complexity to a game that the young ones already think is a bore to begin with. Did someone actually complain about the length of a ball game? It takes 3 glorious, hot dog and pretzel eating hours... deal with it. Trying to shave 30 min off by asking Mike Trout to get in the batters box in 20 seconds instead of 25 is like cancelling office newspaper subscriptions to tackle a $350B provincial debt. It's better now, I swear!
How about addressing the actual culprits? Like Kevin Pillar's incessant need to walk around and strap oven mitts on before running the bases. Or promising advertisers 3 min between half innings which, in Canada, means the same 90 second ad rotation of Samsung Quantum Dot TVs, Honda lawn mowers, and a trailer for whatever movie The Rock did this week. What about golf carting Gibby into the dugout to avoid his extra slow post-ejection waddles? That's 5 min of our lives back right there.
"Unbreakable" baseball records the '18 Falcons can achieve via WMSPL standards, ranked (from most to least likely):
1. Most runs allowed in one game by a pitcher: 24.
2. Consecutive games with a hit: 56. Someone's surely got this in the bag across multiple seasons.
3. Most errors in a season: 98. See: infielders before this game.
4. Most HRs in a game: 4… would take some help from the opposition but, with the right jeans on, this is within Levi's reach.
5. Most RBIs in a season: 191… damn you MCL tear.
6. Most inside-the-park HRs in a season: 12.
7. Shortest game by time: 51 minutes. A combination of first pitch swings and high thirst levels for MDB's cooler would get us <60 min for sure.
BOXSCORE
BATTING:
2B:
Banner, Dunner, Levi
3B:
Teets (2), Stevie B, Levi, Million Dollar Bill
HR:
Dunner
HR-OUTS:
None
RBI:
Teets (4), Chequebook (3), Levi (3), Dunner (2), Dr. J (2), Pikachu (2), Stevie B, Million Dollar Bill, Banner
PIZZAS:
Pikachu (1/3), Levi (1/3)
FIELDING:
DOUBLE PLAYS: None, but many attempted.
PITCHING:
BATTERS FACED: 38
GAME INFORMATION:
STADIUM:
K1 FIELD
ATTENDANCE:
11 (55% FULL) - % is based on regular season capacity (Falcons' side only)
Follow the
@ShittyFalcons
on Twitter (Seriously)
SHARE!
TWEET
this recap
to your followers.

SHARE
this story
on Facebook with all your friends!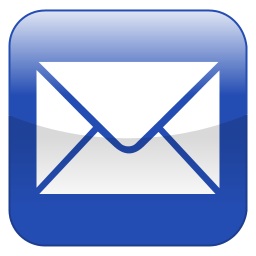 EMAIL
this story
to your friends and non-social-media-conscious family to read of your exploits!
Boxscore:
| Team | 1 | 2 | 3 | 4 | 5 | 6 | 7 | Final |
| --- | --- | --- | --- | --- | --- | --- | --- | --- |
| Surge | 1 | 4 | 0 | 0 | 0 | 0 | 2 | 7 |
| Falcons | 4 | 4 | 6 | 2 | 0 | 3 | X | 19 |