Falcons Forum
Falcons Forum
assignment Still Undefeated In August
Monday 8:00PM August 13th, 2018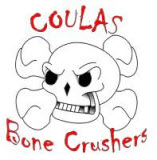 Pikachu survived a run-down, Million Dollar Bill did not, and the Falcons 7th inning comeback came up
just short
as Coulas and the Falcons tied 18-18 on Monday night.
This game was not known for its defence. Each team failed to score in an inning only once. Innings were extended by errors.
It was close all game. Neither team lead by more than two at the completion of an inning.
Skipping ahead to the top of the 7th, Coulas sent the top of their order to the plate in hopes of some much needed insurance runs. They lead by 2, and much like the Falcons, couldn't stop their opponents from scoring. The insurance would have been welcome. However in a Christmas miracle in August, the Falcons D held them to a delicious doughnut, allowing only one hit. Down 2, the Falcons could taste victory. So sweet. Overly sweet you might say.
Chequebook lead off the bottom of the 7th with a solid single. Team hero Teets tied the game with a no-doubter to right field, and the Falcons felt good. Tie game, no one out. Million Dollar Bill scorched a grounder past the third baseman to get on. SLF came up, dreaming of glory as always. He hit a solid single into right field, and Million Dollar Bill was smelling third base.
Hey, you remember that one episode of the FALCAST where Stumpy was discussing getting shot in the back on the base paths? I'm not sure which episode it was (best to go re-listen to all of them), but it seems Coulas had a sniper in the trees. Billy went down after rounding second base, but got up as the throw was headed into third. He was caught in a run-down, and unlike Pikachu from a few innings prior, he was dead meat. SLF, sensing opportunity and getting coached by Stevie B at first, tried to take second during the brou-ha-ha. Too much hesitation doomed him, and the world's worst head-first slide bloodied him. Coulas had their double play and were so satisfied by it that they decided to walk off the field with only two out.
After returning to the field sheepishly, Pikachu came up needing to re-start the rally. He popped a ball to centrefield and was half way back to the dugout when Coulas' outfielder couldn't make the play. Thankfully, Pikachu managed to get to first safely. That brought up Levi. Levi was JACKED. PUMPED. Like he'd just drank a case of Red Bull. Mike Coulas sent the first pitch a foot over Levi's head, and Levi swung for a 7-run home run. Whiff. He didn't take that same bait on the next pitch. After fouling off the third pitch, he stood with a 1-2 count and was going to be swinging at anything close. He grounded a ball foul up the third base line for a game ending FK, adding to the pizza fund that'll be used this weekend.
Two Home Runs In One Inning Watch:
The last time a Falcon hit two home runs in one inning was
August 29, 2012
.
Free Beer Watch:
It's been since
June 7, 2016
.
(The Falcons' Free Beer Watch is brought to you by Bruce Banner)
Game Notes:
Coulas and the Falcons tied their season series, each with a win, a loss, and this here tie... Thanks for coming out, Junior. Too bad you left before the 7th inning!... There was a pizza fine for stranding a runner on third with less than 2 out, but it's not on the scorecard. Little help?... In an event as rare as Poutine showing up sober for a game, Dr J and Stevie B went a combined 2-for-10.
The Hot (Take) Corner:
"Third" jerseys in MLB are dumb. You wear WHITE at home, GREY on the road, and that's it. There's no need for another jersey, which is OBVIOUSLY just a marketing scheme. If a fan wants a jersey, they'll buy one. They'll just pick from the two the team should have. Pains me to say this, but you know who has it right? The Yankees. White: home. Grey: road. That's it. That's how it should be. Down with softball jerseys in MLB.
Things that happened in this game that you shouldn't have missed, Ranked:
1. Pikachu's head-first slide to escape the run-down
2. SLF's, which wasn't as successful
3. Teets' game tying dong
4. Mike Coulas, beating the shift... twice
5. The heart. So. Much. Heart.
6. The so-called defence
7. A kick in the nuts with a steel-toed work boot
8. Bill's tumble
BOXSCORE
BATTING:
2B:
Levi, Teets, Chequebook, Million Dollar Bill
3B:
Pikachu, Stevie B
HR:
Levi, Teets, Chequebook
HR-OUTS:
None
RBI:
Pikachu (4), Levi (3), Teets (3), Chequebook (3), Dr J (2), Bruce Banner (2), SLF
PIZZAS:
Levi (1/3), plus one other
FIELDING:
DOUBLE PLAYS:
None
PITCHING:
BATTERS FACED:
49
GAME INFORMATION:
STADIUM:
K1 FIELD
ATTENDANCE:
4 (20% FULL) - % is based on regular season capacity (Falcons' side only)
Follow the
@ShittyFalcons
on Twitter (Seriously)
SHARE!
TWEET
this recap
to your followers.

SHARE
this story
on Facebook with all your friends!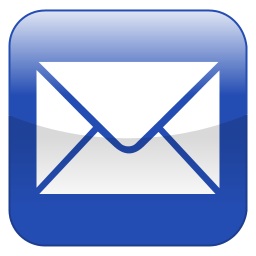 EMAIL
this story
to your friends and non-social-media-conscious family to read of your exploits!
Boxscore:
| Team | 1 | 2 | 3 | 4 | 5 | 6 | 7 | Final |
| --- | --- | --- | --- | --- | --- | --- | --- | --- |
| Coulas Bone Crushers | 1 | 4 | 5 | 2 | 4 | 2 | 0 | 18 |
| Falcons | 1 | 4 | 4 | 5 | 0 | 2 | 2 | 18 |