Falcons Forum
Falcons Forum
assignment Falcons Win Third Straight
Sunday 9:30PM August 26th, 2018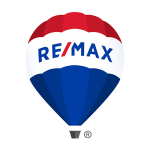 The Falcons continued the hit parade they started in game 1 against Bollocks into game 2 of their Sunday doubleheader, rolling over Re/Max 22-3.
Re/Max had 2 fewer players for this game than they did in their 8:00 game for some reason.
The big inning for the Falcons came in the 3rd, as they scored 12 and put this game out of reach. The defence was aided immensely by the dead-on scouting reports from Drew who definitely was NOT on the hill watching.
Two Home Runs In One Inning Watch:
The last time a Falcon hit two home runs in one inning was
August 29, 2012
.
Free Beer Watch:
It's been since
June 7, 2016
. After this game, the Falcons have won 3 in a row. They have a tough go coming up on Tuesday against Broadway, and if they can win that one they'll still have tough games against the Rebels and Hanet before the beer flow-eth freely.
Game Notes:
Who's this new guy Pyro for Re/Max? He's quick... Miner Leaguer survived his ciceda-to-the-face encounter... A lot of GIF-worthy video captured by the oldest mini-SLF for future use.
Things that were rumoured or witnessed to be thrown by various teams on Sunday, Ranked:
1. Bat
2. Glove
3. Fit
4. Ball
BOXSCORE
BATTING:
2B:
Stevie B, Levi, Dunner, Miner Leaguer, SLF, Chequebook
3B:
Teets, Incredible Tulk
HR:
Levi, Band Camp
HR-OUTS:
None
RBI:
Teets (4), Dunner (4), Levi (4), Band Camp (3), Hobo (2), Miner Leaguer, Million Dollar Bill, Chequebook, Pikachu, Incredible Tulk
PIZZAS:
SLF (1/3), Pikachu (1/3)
FIELDING:
DOUBLE PLAYS:
None
PITCHING:
BATTERS FACED:
24
GAME INFORMATION:
STADIUM:
K1 FIELD
ATTENDANCE:
2 (10% FULL) - % is based on regular season capacity (Falcons' side only)
Follow the
@ShittyFalcons
on Twitter (Seriously)
SHARE!
TWEET
this recap
to your followers.

SHARE
this story
on Facebook with all your friends!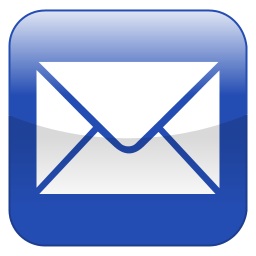 EMAIL
this story
to your friends and non-social-media-conscious family to read of your exploits!
Boxscore:
| Team | 1 | 2 | 3 | 4 | 5 | 6 | 7 | Final |
| --- | --- | --- | --- | --- | --- | --- | --- | --- |
| Falcons | 3 | 1 | 12 | 2 | 3 | 1 | X | 22 |
| ReMax Crossroads | 1 | 0 | 2 | 0 | 0 | 0 | X | 3 |