Falcons Forum
Falcons Forum
assignment Falcons Bow To Pressure
Tuesday 8:00PM August 28th, 2018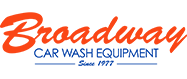 With the Falcons magic number to clinch their first division title since 2014 down to one, the pressure was too much. The Falcons could only manage 10 hits against one of the league's best pitchers (and defence) and will have to wait for the champagne shower as they dropped this one, 15-4.
The Falcons of old showed up in the top of the first inning, sending 4 men to the plate and putting up a doughnut. Broadway took full advantage, and scored 6 in the bottom half, which as it turns out, was enough to win.
The only highlight for the Falcons in this game was in the top of the seventh inning when "runaway" (HA! I kill me!) favourite for rookie of the year Stevie B tied the Falcons' team record for triples in a season at 9. SLF, as always a perfect gentleman, offered a hearty "congratulations!" SLF has been chasing that record for eight years.
The Rebels, in second place in the VP division, play on Monday September 3 against Coulas to keep their hopes for the money alive. If they win, it'll set up a head to head matchup between the Falcons and Rebels on Tuesday September 4th where a win would give the Falcons the title.
Two Home Runs In One Inning Watch:
The last time a Falcon hit two home runs in one inning was
August 29, 2012
.
Free Beer Watch:
It's been since
June 7, 2016
. With only 3 games left, the Falcons will no longer be able to achieve the free beer milestone in 2018.
Game Notes:
Very interesting mowing pattern by the town of Whitby in the outfield, with only about 50% of it mowed. They did a few laps on the perimeter and called it a day... Unexpected attendance for a Tuesday night game, with 15 showing up... With Chequebook going 0-for-3, the Falcons' longest on-base streak now belongs to Dr J at 30.
BOXSCORE
BATTING:
2B:
Levi, Stevie B, Million Dollar Bill
3B:
Stevie B
HR:
None
HR-OUTS:
None
RBI:
SLF (2), Pikachu, Stevie B
FIELDING:
DOUBLE PLAYS:
None
PITCHING:
BATTERS FACED:
42
GAME INFORMATION:
STADIUM:
K2 FIELD
ATTENDANCE:
15 (75% FULL) - % is based on regular season capacity (Falcons' side only)
Follow the
@ShittyFalcons
on Twitter (Seriously)
SHARE!
TWEET
this recap
to your followers.

SHARE
this story
on Facebook with all your friends!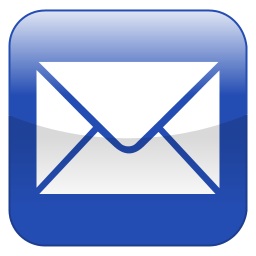 EMAIL
this story
to your friends and non-social-media-conscious family to read of your exploits!
Boxscore:
| Team | 1 | 2 | 3 | 4 | 5 | 6 | 7 | Final |
| --- | --- | --- | --- | --- | --- | --- | --- | --- |
| Falcons | 0 | 1 | 0 | 0 | 3 | 0 | 0 | 4 |
| Broadway | 6 | 2 | 0 | 2 | 0 | 5 | X | 15 |