Falcons Forum
Falcons Forum
assignment 2019 Starts With a W
Wednesday 8:00PM May 8th, 2019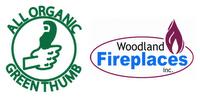 The Falcons opened the 2019 regular season (after a short delay), with a convincing 16-2 victory over VP Division contenders Greenthumb on Wednesday evening.
It was cold.
It's been colder.
Game time temperature was in double digits, but not quite in the teens. What I'm trying to say here is, I have no idea what the temperature was. Anyway, a farmer (probably of the Almanac) would likely tell you he knew it was cold because Todd was wearing TWO SHIRTS. Which, as you know, is two more than usual.
Over the offseason, the Falcons made some changes. Some will be better on the offensive side of the ball, some will be negative on the financial side of the ball. But by adding former league MVP finalist David Carter, and the league's newest turncoat, Graham Duncan, to the team, expectations at the plate were high.
Nevertheless, after the Falcons held Greenthumb to a delicious doughnut in the top of the first, they came up in the bottom half and went FART NOISE, FART NOISE, a single by The Mattural, FART NOISE. Just like last year. You can set your watch to it, the Falcons show up in the 4th inning.
The good news in the first half of the game was that, unless Poutine was playing short, the Falcons were flashing the leather! The Falcons D held Greenthumb to only one inning in which they had multiple hits. They scored 2 in the 4th.
The Falcons offence was hot and cold, and mostly cold. They scored multiple runs in only the 4th and 6th innings, and looked like last year's offence in the other innings.
Early in the game, Todd announced that Greenthumb would only play "...until 8:45!", and he wasn't far off. The game ended in a blink-and-you-miss-it 57 minutes (ish).
Two Home Runs In One Inning Watch:
The last time a Falcon hit two home runs in one inning was
August 29, 2012
.
Free Beer Watch:
It's been since
June 7, 2016
. Now that the Falcons have entered into this one-game winning streak, we're only 5 wins away!!
Game Notes:
Poutine, who is a "numbers guy" (just ask him), will tell you that his ERA for 2019 stands at an impeccable 0.00. This will no doubt change come Friday when he will pitch 7 innings against Storm... Big Cat (Rich), who is apparently on this team, has not been seen since he signed the roster sheet. It's nearly milk carton time... The Mattural, after practically BEGGING to bat third, DID NOT produce an RBI via the long ball, though Slater did manage to take several ribbies away from him with a spectacular catch flourished by a "TV jump".
BOXSCORE
BATTING:
2B:
Goliath (2), Grahambo (?) (2)
3B:
None
HR:
Goliath
HR-OUTS:
None
RBI:
Goliath (4), Poutine (3), Grahambo (3), Hobo (2), Teets, The Mattural, Dr. J, Million Dollar Bill
FIELDING:
DOUBLE PLAYS:
None
PITCHING:
BATTERS FACED:
29(!)
GAME INFORMATION:
STADIUM:
K1 FIELD
ATTENDANCE:
1 (5% FULL) - % is based on regular season capacity (Falcons' side only)
Follow the
@ShittyFalcons
on Twitter (Seriously)
SHARE!
TWEET
this recap
to your followers.

SHARE
this story
on Facebook with all your friends!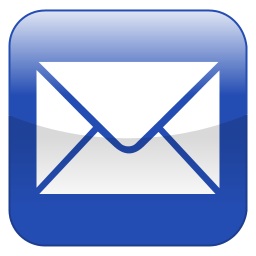 EMAIL
this story
to your friends and non-social-media-conscious family to read of your exploits!
Boxscore:
| Team | 1 | 2 | 3 | 4 | 5 | 6 | 7 | Final |
| --- | --- | --- | --- | --- | --- | --- | --- | --- |
| Greenthumb | 0 | 0 | 0 | 2 | 0 | 0 | 0 | 2 |
| Falcons | 0 | 1 | 0 | 6 | 1 | 8 | X | 16 |