Falcons Forum
Falcons Forum
assignment Falcons Hang Tough To Win 3rd Straight
Tuesday 8:00PM May 21st, 2019

Rich made a near-historic season debut, runs were scored in the 1st and the Falcons showed some grit in winning a nailbiter vs. Hanet Plastics, 15-14.
Hanet always plays the Falcons tough and, like Giannis on most nights, the Falcons are mostly content with limiting the damage where they can. Sure enough, a no-doubter deep to RF earned Hanet an early 2-0 lead.
SLF, still concerned about Rich's whereabouts, had a rare sign out to presumably lead the search party. With no coach in sight, Hobo was so confident in his SLF-taint-free lineup he sent it out midday, any further signouts be damned. The Falcons responded in kind with an epic, where-was-this-when-SLF-is-in-charge 1st, scoring the first 7 batters and sending 12 guys to the plate, including Levi "we're home team so I'm showing up late", casually strolling in from the parking lot and into the batter's box on cue.
The Falcons D held in the 2nd, setting the stage for Rich's first AB of the season. And it was a beaut. Rich must have heard Falcons early season stock was high, cause he was hell bent on buying some at $15 a pop. The bat looked like a toothpick in the big guy's hands, the anticipation was high, and the swings… man were they mighty. Like, put your shinguards on and the cup in if he connects, mighty.
But, like VanVleet with the shot clock winding down, Rich wasn't hittin' anything… 3 mighty swings later and there were high fives to be had as the Falcons celebrated the team's first major pizza contribution of the year—"a Hawaiian, all to myself", claimed DC. While we all hoped for Rich to repeat the Incredible Tulk's "What's Practice?" performance, the Falcons recovered to plate 3 more to take an early 10-2 lead.
As we've come to expect with Hanet, they battled back hard. Despite some Falcons insurance, a perfect 6-3 double play led by Grahambo and a 4-6-3 DP the next inning, Hanet hung tough and scored 5 in the 4th and 7 in the 5th to tie the game at 14 heading into the 6th inning.
Band Camp, sensing the time was ripe to launch a Porter without having to hear any flack about it, launched a deep HR to left to give the Falcons the slimmest of leads. The defense stood tall in the 7th, including a Highlight-of-the-Night running snag by Hobo fighting the lights in RF to help send the Falcons home with a 15-14 win.
Of note, Rich is putting L-Paq's 2018 pizza record in serious jeopardy by logging a 2nd swinging K in the 4th and a foul-K in the 6th, which we'll all be thankful for come our first pizza night in June. In staking an early claim for MVP, Rich then celebrated his first game back in the books by offering TO PAY FOR EVERYONE'S POST-GAME DRINKS, only afterwards explaining this was the best way to make everyone forget his stake as Falcons 2019 food sponsor.
Free Beer Watch:
It's been since
June 7, 2016
. Halfway there!
Game Notes:
Cowboy went 3 for 3 to continue his red-hot start to 2019… Ash heard the search party was called off and signed himself back in, also having a perfect night at the plate (as did Goliath and The Mattural)… Even against a team that plays excellent defense, run out every pop up because who knows what will happen…. a Dunner bomb in the 1st and Band Camp's Porter marks the 3rd and 4th Falcons to hit HRs this year… What will SLF do to this run-producing lineup? Tune in Friday to find out!
BOXSCORE
BATTING:
2B:
Goliath, The Mattural, Grahambo, Teets
3B:
None
HR:
Dunner, Band Camp
HR-OUTS:
None
RBI:
The Mattural (3), Dunner (3), Goliath (2), Poutine (2), Grahambo (2), Cowboy, Hobo, Band Camp
FIELDING:
DOUBLE PLAYS:
2 - Grahambo-Rich(?), Incredible Tulk-Grahambo-Rich
PITCHING:
BATTERS FACED:
38
GAME INFORMATION:
STADIUM:
K2 FIELD
ATTENDANCE:
1 (5% FULL) - % is based on regular season capacity (Falcons' side only)
Follow the
@ShittyFalcons
on Twitter (Seriously)
SHARE!
TWEET
this recap
to your followers.

SHARE
this story
on Facebook with all your friends!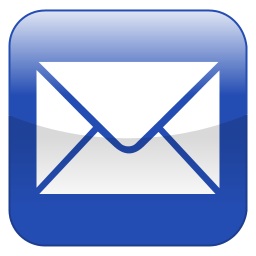 EMAIL
this story
to your friends and non-social-media-conscious family to read of your exploits!
Boxscore:
| Team | 1 | 2 | 3 | 4 | 5 | 6 | 7 | Final |
| --- | --- | --- | --- | --- | --- | --- | --- | --- |
| Hanet Plastics | 2 | 0 | 0 | 5 | 7 | 0 | 0 | 14 |
| Falcons | 7 | 3 | 0 | 4 | 0 | 1 | - | 15 |