Falcons Forum
Falcons Forum
assignment Falcons Prevail on Pizza Night

Band Camp and Grahambo went deep, the defense held when it needed to and the Falcons won a tight one over IG Wealth, 15-13.

After a rough mid-season tournament, everyone was happy to get back to those beloved neon balls… you know, the ones that don't take a Happy Gilmore 2-step to get it out of the infield.

Sure enough, after 2 quick outs, IG launched a deep HR, single, single and a second HR to stake an early 4-0 lead. The SLF-taint-free Falcons lineup answered the bell, with a single and 4 straight doubles to reset the game at 4-4.

After doughnuts on both sides in the 2nd, the wind decided to make things… interesting. Fly balls were being fielded by the next position player over, strikes turned into balls, line drives were banana-ing all over the place and both defenses were doing what they could through random sand tornados in the infield. IG plated 3 in the 3rd to take a 7-4 lead, but the Falcons responded with 4 in the 3rd and a Grahambo HR in the 4th to run out to a 13-7 lead.

IG battled back to score 6 runs in the last 3 innings, but a late sac fly from Dr. J and a Band Camp Porter sealed the win, sending the Falcons to their 6th win of the season.

Two Home Runs In One Inning Watch: The last time a Falcon hit two home runs in one inning was August 29, 2012.


Free Beer Watch: It's been since June 7, 2016. Two down, some ways to go.

Game notes: Is it a coincidence that Big Cat went missing on pay-your-fines Pizza night?... SLF signed out to lead another Big Cat search party… In an anomaly about as rare as an Aaron Sanchez quality start, Cowboy went 0-4 despite making solid contact every time… The infield almost pulled off a 5-6-3 put out at first, if it wasn't for 1st baseman Levi concentrating instead on the pizza delivery van in the distance… Perfect nights at the plate were had by Dunner, Goliath, Band Camp and Banner... The Falcons sizeable crowd and bench players get an A+ for their team effort in babysitting Baby Gillis… Despite all of the pineapple bashing, almost all of the Hawaiian was gone post-game… On-Base Streaks reset after this game: Dr. J (43), Cowboy (20)... Beat writer Dr. J provides this recap during Warriors/Raps Game 2, so see website disclaimer about the accuracy of anything scribbled down here

BOXSCORE

BATTING:
2B: Dunner (3), Goliath, Grahambo, Miner Leaguer
3B: None
HR: Grahambo, Band Camp
HR-OUTS: None
RBI: Grahambo (3), Miner Leaguer (3), Dunner (3), Goliath (2), Teets, Banner, Dr. J, Band Camp

FIELDING:
DOUBLE PLAYS: None

PITCHING:
BATTERS FACED: 42

GAME INFORMATION:
STADIUM: K1 FIELD
ATTENDANCE: 8 (40% FULL) - % is based on regular season capacity (Falcons' side only)




Follow the @ShittyFalcons on Twitter (Seriously)

SHARE!


TWEET this recap to your followers.



SHARE this story on Facebook with all your friends!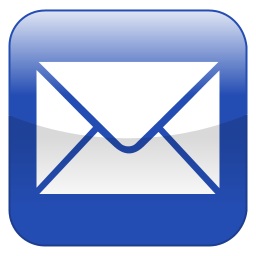 EMAIL this story to your friends and non-social-media-conscious family to read of your exploits!

Boxscore:
| Team | 1 | 2 | 3 | 4 | 5 | 6 | 7 | Final |
| --- | --- | --- | --- | --- | --- | --- | --- | --- |
| IG Wealth | 4 | 0 | 3 | 0 | 4 | 1 | 1 | 13 |
| Falcons | 4 | 0 | 4 | 5 | 1 | 1 | - | 15 |