Falcons Forum
Falcons Forum
assignment This One Time, At Band Camp
Monday 8:00PM June 3rd, 2019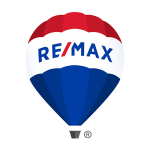 Band Camp continued his hot streak, belting two homers and cashing 7 runners as the Falcons handled Re/Max with aplomb, winning 21-10 on Monday night.
Playing for their fourth straight day, you could excuse the Falcons for some exhaustion and a brain fart here and there. Same goes with Re/Max. This game featured several things you NEVER SEE:
- Dunner over running a line drive, only to see it sail over his head (his 2" vertical was of no help)
- SLF grounding into a $10 inning ending double play with a runner on third
- Band Camp hitting an inside the park home run
- On the Re/Max side, Jamie threw home from short from inside the base line and missed, and not by a little
It was a weird night for sure. Father time himself officiated the game, leaving his nine grandchildren at home. Do not run into the ump. Do not hit the ump with the bat after hitting the ball. Do not wake the ump from his nap. Get off the ump's lawn. The ump was still better than several umpires we've seen in the recent past.
Hobo's SLF-Taint-Free line up was as advertised once again, scoring two runs in the bottom of the first inning to take a 2-1 lead. Re/Max chipped away with 1 in the second, and another in the top of the third to take a 3-2 lead. They let that lead slip away in the bottom of the third, when the Falcons scored 3 thanks to triples by Band Camp and Dunner. Undeterred, Re/Max put up a 3-spot in the top of the fourth to go ahead 6-5. It was the last time they would hold the lead.
The Falcons bats finally got in synch, stringing together a few hits and a couple home runs, and they scored 8. Re/Max scored 4 in the top of the fifth to bring the score to 13-10. The Falcons scored 7 in the bottom half highlighted by Band Camp's inside the park, 3-run homer, and this one was put to bed.
Two Home Runs In One Inning Watch:
The last time a Falcon hit two home runs in one inning was
August 29, 2012
.
Free Beer Watch:
It's been since
June 7, 2016
. After having won three straight, we're half-way there.
Game notes
: Larry 1, wood bat 0... In the interest of sportsmanship, if the ball tips off your glove while going over the fence, say something. It happens... Re/Max used to be famous for their hot air balloons. When's the last time you saw one?... Dunner was only a single away from hitting for the cycle... Band Camp was only a double short.
BOXSCORE
BATTING:
2B:
Miner Leaguer (2), Dunner (2), Levi, Million Dollar Bill
3B:
Band Camp, Dunner, Cowboy
HR:
Band Camp (2), Dunner
HR-OUTS:
None
RBI:
Band Camp (7)(!), Dunner (4), Dr J (2), Miner Leaguer (2), Levi (2), Million Dollar Bill (2), Teets, Cowboy
FIELDING:
DOUBLE PLAYS:
SLF-Dr J
PITCHING:
BATTERS FACED:
41
GAME INFORMATION:
STADIUM:
K1 FIELD
ATTENDANCE:
4 (20% FULL) - % is based on regular season capacity (Falcons' side only)
Follow the
@ShittyFalcons
on Twitter (Seriously)
SHARE!
TWEET
this recap
to your followers.

SHARE
this story
on Facebook with all your friends!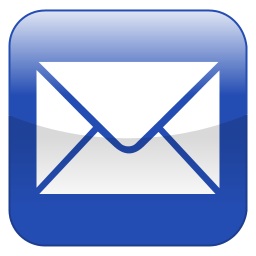 EMAIL
this story
to your friends and non-social-media-conscious family to read of your exploits!
Boxscore:
| Team | 1 | 2 | 3 | 4 | 5 | 6 | 7 | Final |
| --- | --- | --- | --- | --- | --- | --- | --- | --- |
| Re/Max Crossroads | 1 | 1 | 1 | 3 | 4 | 0 | 0 | 10 |
| Falcons | 2 | 0 | 3 | 8 | 7 | 1 | X | 21 |