Falcons Forum
Falcons Forum
assignment A Belly-Scratching Tie
Sunday 8:00PM June 9th, 2019

Poutine hit a 3-run bomb and SLF was only a dinger away from hitting for the cycle as the Falcons managed to hold onto a 12-12 tie against IG Wealth in the first of two on Sunday night.
The Falcons came into this one having won 3 in a row, and though it would be a task to come out of Sunday with the win streak intact, they were feeling positive. That positivity waned quickly. At 8:02, Levi emailed the whole world to say he wouldn't make it and even though it put them down a man for the game, they were happy to know a full pie would be assessed. Then, the unthinkable: Goliath came up in the top of the first inning with a runner in scoring position and popped out to an infielder. Goliath is the Joey Votto of the WMSPL when it comes to never hitting a fly ball to an infielder. So it was with even more shock when he did it again in the third!
Fortunately, Goliath's later unpleasantness came in the middle of a 6-run third inning, one that saw a 2-run single by Grahambo and a 3-run jack by Poutine give the Falcons a lead they would not be able to hold. IG scored 4 in the bottom of the third to hold an 8-7 lead after 3.
The Falcons left two on base in the fourth, plating none. IG scored 1 to take a 9-7 lead into the fifth inning. An SLF triple scored Poutine to bring the Falcons within 1, but IG scored 3 in the bottom half to take a 12-8 lead.
It was then that the Falcons defence shut the door, holding IG to delicious doughnuts in the final two innings. The Falcons scored 2 in the sixth to bring them within 2 of the lead, and scored 2 more to tie it up in the seventh. A tie.
Two Home Runs In One Inning Watch:
The last time a Falcon hit two home runs in one inning was
August 29, 2012
.
Free Beer Watch:
It's been since
June 7, 2016
. Welp. Back to square one.
Game notes
: Opportunity lost by not telling Levi to bring an actual pizza to game 2, after being charged the full pie for missing game 1... Falcons had 10 runners left on base... Why does IG Wealth get all the free mentions all over all the websites if they haven't even ponied up for new uniforms yet?... The Iron man was in attendance.
BOXSCORE
BATTING:
2B:
Cowboy (2), Teets, The Incredible Tulk, Hobo, SLF
3B:
SLF
HR:
Poutine
HR-OUTS:
None
RBI:
Poutine (3), Grahambo (2), SLF (2), Teets, The Incredible Tulk, Dr J, Goliath, Cowboy
FIELDING:
DOUBLE PLAYS:
None?
PITCHING:
BATTERS FACED:
37
GAME INFORMATION:
STADIUM:
K1 FIELD
ATTENDANCE:
2 (10% FULL) - % is based on regular season capacity (Falcons' side only)
Follow the
@ShittyFalcons
on Twitter (Seriously)
SHARE!
TWEET
this recap
to your followers.

SHARE
this story
on Facebook with all your friends!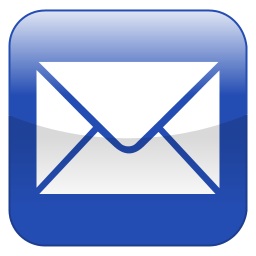 EMAIL
this story
to your friends and non-social-media-conscious family to read of your exploits!
Boxscore:
| Team | 1 | 2 | 3 | 4 | 5 | 6 | 7 | Final |
| --- | --- | --- | --- | --- | --- | --- | --- | --- |
| Falcons | 0 | 1 | 6 | 0 | 1 | 2 | 2 | 12 |
| IG Wealth | 4 | 0 | 4 | 1 | 3 | 0 | 0 | 12 |