Falcons Forum
Falcons Forum
assignment So Many Solo Shots
Sunday 9:30PM June 9th, 2019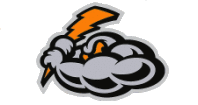 A tight game with high tension ended with Storm on top, as they were able to hold off the Falcons 14-12 in game two the Sunday night double-headers.
SLF didn't make the line up, but it sure looked that way in the top of the first inning. Five batters, 2 hits, no runs. Storm responded by jacking two moon shot home runs, and taking a 6-0 lead. Hey, at least they were out of dingers! This bodes well for the Falcons, right?
After a 3-up, 3-down top of the second, Storm was back at it. They scored 2 on Jeff's triple and were way out in front, 8-0.
Inexplicably, Hobo decided to lead off the top of three with a solo jack, adding another bullet to Storm's arsenal. It was a start of a rally, however, and the Falcons scored 4 in the inning, cutting Storm's lead in half.
Joey, feeling charitable (I guess?), answered Hobo's solo blast with a solo blast of his own, and there was solo jacking all over the place. Storm was back up +2 on the homers. This would come back to bite them in the ass (solo jacking is better with a bite in the ass) when the bottom of the third ended with Bob's HR-OUT. After three, Storm lead 10-4.
If there's solo jacking going on ANYWHERE, you can bet Poutine is involved. He lead off the top of the fourth with a solo blast of his own, sparking a 5-run inning that brought the Falcons to within 1. Two hits for Storm in the bottom half produced nothing but a delicious doughnut. 10-9 Storm after 4, and it was looking a lot like a typical Falcons-Storm matchup.
A sputtering offence produced no runs in the top of the fifth for the Falcons. In the bottom half, Jeff lead off the inning with a pop-up to short which was caught somehow. In this game, the Falcons' two most recent pick-a-friends combined for 16 errors at shortstop. Duran followed with what I'm sure Storm will count as a triple, but was in reality a 3-base error. No matter. He could have been standing on first because Joey followed with a two-run homer to put Storm back up +2 in dingers. The guy with the second-Frenchiest name in all of the WMSPL immediately followed that with a towering blast, and for that greatness, he was called out.
The Falcons plated two runs in the sixth, which Storm matched. Another run for the visitors in the top of the seventh, but that was it, and it wasn't enough.
These two teams will meet again three more times this season. Let's hope they're all as tense as this one.
Two Home Runs In One Inning Watch:
The last time a Falcon hit two home runs in one inning was
August 29, 2012
.
Free Beer Watch:
It's been since
June 7, 2016
.
Game notes
: We've seen some terrible umpiring over the last few seasons, but nothing as egregious as the ump announcing to everyone who was PVR-ing the hockey game that Boston was up 2-0... "INFIELD FLY, BATT--- NO WAIT, NO IT ISN'T. This is my fifth game today!"... No one should be surprised that with Storm hitting two HR-OUTS, all of Joey's 3 homers counted... President Brian has figured a way to beat the shift... Lots to mention about Storm's new jersey's for 2019, but suffice to say that when they ordered them, they didn't leave ANY option boxes unchecked: sublimation? Check. ALL the colours? A honeycomb pattern? Check. A particularly fluorescent shade of orange? Check. The team's actual logo on the shirt somewhere? Che...
BOXSCORE
BATTING:
2B:
Hobo (2), SLF, Big Cat, Grahambo, Levi
3B:
None
HR:
Poutine, Hobo
HR-OUTS:
None
RBI:
Cowboy (3), Hobo (3), Levi (2), The Incredible Tulk (2), Band Camp, Poutine
FIELDING:
DOUBLE PLAYS:
Band Camp-Big Cat
PITCHING:
BATTERS FACED:
41
GAME INFORMATION:
STADIUM:
K2 FIELD
ATTENDANCE:
1 (5% FULL) - % is based on regular season capacity (Falcons' side only)
Follow the
@ShittyFalcons
on Twitter (Seriously)
SHARE!
TWEET
this recap
to your followers.

SHARE
this story
on Facebook with all your friends!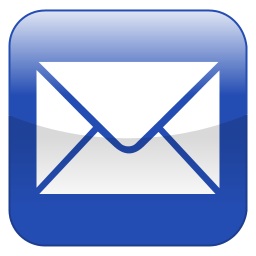 EMAIL
this story
to your friends and non-social-media-conscious family to read of your exploits!
Boxscore:
| Team | 1 | 2 | 3 | 4 | 5 | 6 | 7 | Final |
| --- | --- | --- | --- | --- | --- | --- | --- | --- |
| Falcons | 0 | 0 | 4 | 5 | 0 | 2 | 1 | 12 |
| Storm | 6 | 2 | 2 | 0 | 2 | 2 | X | 14 |