Falcons Forum
Falcons Forum
assignment Falcons Keep Pace
Wednesday 9:30PM September 4th, 2019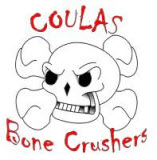 The Falcons nearly blew their chance at entering the playoffs as the #2 seed, needing a late comeback to topple last year's playoff championship game runners-up, 21-15, in a game that had the rowdiest fans we've seen in a while.
It's hard to tell what motivates a person, or in this case, people, to get in their truck (that's your first clue), drive over to a public park, and scream at a group of men playing slo pitch. Early in the game, a silver F150 pulled up on Fallingbrook, overlooking the field. A real winner leaned out his window and began berating the Falcons effort thus far in the contest. Despite being bang-on in their criticism, it seems like a poor use of one's time. After a brief exchange, they left, only to reappear a bit later in the parking lot. This would have been entertaining, but they pulled out the same tired act. Then they left the parking lot, this time peeling out and heading north. Then a bit later, Act II arrived in the form of pedestrians coming in from the high school parking lot, meandering along the outfield fence, offering fresher, if not clever-er, critique. "Hey, two-seven, wear a cap!" Needless to say, these jackasses aren't headlining Open Mic night any time soon.
So why would idiots, with nothing new to say, come hang out around a slo pitch game? Well, ONE: I really wanted to try out the
podcast
thing, so stick it. But TWO: These guys were obviously paid by another WMSPL team to try to throw the Falcons off their game and take them out of the running for the 2-seed in the playoffs. All that's left is to figure out whether it was the A's or Broadway. Time will tell. Idiots always screw up.
Also, there was a game played! One whose results would affect the playoffs, at least a little. The Falcons entered this game needing a win to keep pace with the A's, who won the previous night, dispatching Re/Max to maintain their hold on the second spot in the President's division standings; and Broadway, who beat Brew Crew by a touchdown (football starts tonight) in the early game. Pre-game, there was already talk of Sunday's head-to-head between the Falcons and Broadway. It's a must win for both teams, with at least the 3-seed on the line. This kind of planning-beyond-your-current-opponent is what made Wednesday's game against Coulas a trap game for the Falcons. It was obviously too easy to look past the task and hand, and it nearly cost them.
Coulas came to bat in the top of the first ready to play. After an early double play to erase the first two hitters, Coulas put two more runners on for Chad, who somehow took a pitch that looked to be going behind him over the right field wall for a 3-run shot to cap a 4-run inning. The Falcons came right back in the bottom half, scoring 4 of the first 5 hitters to tie it up.
Right back at it, Coulas loaded the bases and scored two before recording the third out. In the Falcons half of the second, they started with two singles before Hobo recorded an out. Then, the next four hitters hit for a natural cycle: Single by Band Camp, double by Cowboy, triple by The Mattural before Goliath's two-run dinger. In total, the Falcons scored 8 in the second inning to go up 12-6. They were confident.
They shouldn't have been. Coulas wasn't giving up. They scored two more in the third, then shut the Falcons bats down in their turn at the plate. Coulas then opened the floodgates, scoring 7 to take a 15-12 lead. The Falcons could only muster two runs in the 4th before being shut-out in the fifth. Coulas entered the sixth with a chance to put up some insurance runs but couldn't. Levi's fancy footwork on a pop-up to the catcher ended a bases-loaded threat. The Falcons jumped at their chance and scored seven runs in the bottom of the sixth and didn't look back.
PLAYOFF SITUATION
It does, in fact, all come down to Sunday! At 5:00, Broadway will visit the Falcons on K2 with AT LEAST the 3-seed on the line. The winner of that contest could end up in 2nd place if Storm beats the A's in the late game, also on K2. Stick around for that one, won't you?
Game notes
: Levi wore baseball pants, and slid. SLF wore white pants, and didn't... Teets' three sacrifice flies in one game is surely come kind of record, isn't it?... The race for doubles leader continues, with Cowboy taking the lead, 26-25... Goliath isn't ready to concede the team home run championship trophy just yet... SLF, despite having "peaked" in the past, per him, is having a career year. Not a career year for a good player, but a career year for him nonetheless.
BOXSCORE
BATTING:
2B:
Cowboy (2), Levi, Dr J, SLF, The Mattural
3B:
The Mattural, Dance Dad
HR:
Goliath (2), King Grahambo (2)
HR-OUTS:
Hobo
RBI:
Goliath (5), Teets (3), Dr J (3), The Mattural (3), King Grahambo (2), Levi, Cowboy, Band Camp, Million Dollar Bill, Dance Dad
FIELDING:
DOUBLE PLAYS:
The Mattural-King Grahambo-Teets
PITCHING:
BATTERS FACED:
48
GAME INFORMATION:
STADIUM:
K1 FIELD
ATTENDANCE:
1 (plus hecklers!)(5% FULL) - % is based on regular season capacity (Falcons' side only)
Follow the
@ShittyFalcons
on Twitter (Seriously)
SHARE!
TWEET
this recap
to your followers.

SHARE
this story
on Facebook with all your friends!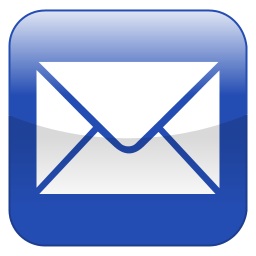 EMAIL
this story
to your friends and non-social-media-conscious family to read of your exploits!
Boxscore:
| Team | 1 | 2 | 3 | 4 | 5 | 6 | 7 | Final |
| --- | --- | --- | --- | --- | --- | --- | --- | --- |
| Coulas Bonecrushers | 4 | 2 | 2 | 7 | 0 | 0 | 0 | 15 |
| Falcons | 4 | 8 | 0 | 2 | 0 | 7 | X | 21 |