Falcons Forum
Falcons Forum
assignment Falcons Blow Load Early, Tempers Flare Late
Sunday 9:30PM August 8th, 2021

The Falcons took an early lead, but couldn't hold on, losing the nightcap of Sunday's doubleheader 14-9 to Hanet Plastics. The game was not without fireworks, though.
Continuing their offensive onslaught that began in the fourth inning of game one, the Falcons, after giving up 4 to Hanet in the top of the first, used doubles by Dunner and Poutine to compliment four singles to put up a fiver in the home half of the inning.
In the second, in a rare showing of comradery, the teams shared delicious doughnuts.
After snack time, Hanet had had enough of the pussyfooting. Nathan's two run bomb highlighted a six run inning and Hanet took a lead they would not relinquish.
Frustrated by the lack of offence by the home side, the Falcons turned to attempted assault. Ball-players they are, and ball players can hit it wherever they want. In the third, the Falcons decided to foul out, pop it up to the first baseman, and fly out to Lars. In the fourth, they changed strategy. Outs were recorded by grounding to short, second, and popping out to Lars. In the fifth, pop-outs to right, and a fielder's choice to third. As you can see, the Falcons had obviously stopped trying to score runs and were happy to have their offence peter out. SMDH.
Game Notes:
After Hanet re-took the lead, the Falcons' box score looks like the French Army, right before Germany called in 1939... Everyone loves an intense slow pitch rivalry. It keeps things exciting. But no one is getting paid to play, and we all have to go to work in the morning. Accusations of intent to injure are unnecessary, as they're unfounded.
BOXSCORE
BATTING:
2B:
Grahambo, Dunner, Poutine
3B:
None
HR:
None
HR-OUTS:
None
RBI:
Poutine (2), Dunner (2), Goliath (2), Grahambo, The Mattural, SLF
FIELDING:
DOUBLE PLAYS:
None
PITCHING:
BATTERS FACED:
45
GAME INFORMATION:
STADIUM:
K2 FIELD
ATTENDANCE:
3+dog (17.5% FULL) - % is based on regular season capacity (Falcons' side only)
Follow the
@ShittyFalcons
on Twitter (Seriously)
SHARE!
TWEET
this recap
to your followers.

SHARE
this story
on Facebook with all your friends!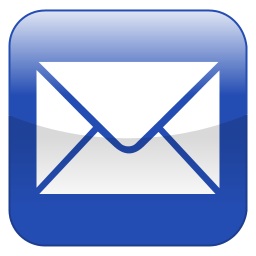 EMAIL
this story
to your friends and non-social-media-conscious family to read of your exploits!
Boxscore:
| Team | 1 | 2 | 3 | 4 | 5 | 6 | 7 | Final |
| --- | --- | --- | --- | --- | --- | --- | --- | --- |
| Hanet Plastics | 4 | 0 | 6 | 2 | 0 | 0 | 2 | 14 |
| Falcons | 5 | 0 | 1 | 1 | 1 | 1 | 0 | 9 |
Statistical Highlights
At The Plate
info_outline
arrow_rightGraham:

🔥

4 for 4
arrow_rightColin:
3 for 4
arrow_rightSean:
3 for 4
arrow_rightBill:
3 for 4
arrow_rightMatthew: $5 for

FK

$5
arrow_rightJeremy: $5 for

FK

$5
The team sincerely thanks you for your contributions!
🤑
Tags:
hanet
Posted on: Thursday August 12th, 2021 at 8:14AM