Falcons Forum
Falcons Forum
assignment Falcons Survive Heat, Child Care to Win First Straight
Sunday 5:00PM August 22nd, 2021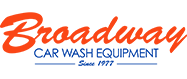 The Falcons rode a steady offence in beating both Broadway and the blistering heat in the early Sunday game, 13-11.
There was a full crowd on hand! Although half of those fans may have spent more time on their phones, riding plastic wagons and trying not to melt instead of watching a Miner Leaguer double and a Grahambo single get cashed by The Mattural and Million Dollar Bill to win the 1st inning, 2-0.
In the 2nd, despite a double by Barry Guerrero Jr and a
single
double by a late-subbing Poutine, in true Falcons style they somehow still posted a fresh-baked doughnut. Broadway looked set to do the same, recording two quick outs before shaking off the bad mojo and stringing together 3 consecutive singles. As all top teams do, Chris wasted no time letting everyone know who really wanted to be 3rd place in the President's Division, crushing a grand slam to put Broadway up, 4-2.
In typical Falcons-Broadway fashion, the two teams went back-and-forth, and a towering 3-run HR by Brett Bichette towards the rich houses off of Kilbride tied the game at 8 after four. With one out in the 5th, Cowboy singled and SLF doubled, and both were cashed by a Barry Guerrero Jr double. Poutine smashed a legit double of his own to score the team sponsor and the defense stood tall in the bottom half, giving the Falcons an 11-8 lead.
Some costly misfires by the Broadway D in the 6th led to 2 much-needed Falcons insurance runs. Broadway's Justin launched a HR in the bottom half to cut the Falcons lead down to 13-11, but that's as close as it would get as the 7th inning was wiped out by the time limit, giving the visitors 5 min to enjoy the win.
Of note, the Falcons were extremely… casual in sending their defense out in the 6th. Brett Bichette went to man his spot in the OF, only to find SLF (aka Second Left Fielder) patrolling the area. The Mattural did a lineup roll-call at the top of his lungs, Kindergarten-style, what felt like an eternity but was actually maybe 5 minutes was lost, and Poutine prophetically announced that everything from that point on was SLF's fault. Turns out the game was <5 min and one out away from completion before the ump pulled the plug and the score reverted to the 6th inning. SO… thanks to the SLF-led snafu, these 7th inning stats don't count: 1B - Mike A, Poutine; 2B - Brett Bichette; 3B - Miner Leaguer; HR - Barry Guerrero Jr, Grahambo. *insert angry fist shake*
Game notes
: DC did his best Barry Bonds impersonation, getting walked twice (and a 3rd time in the pretend 7th inning) due to everyone's fear of finding out how far a ball can actually go in 100% humidity… The Smooth Operator award goes to Broadway's Shayne, who fouled a pitch 15 feet high over the backstop and off the light post behind him, casually caught the rebound with one hand and tossed it back to MDB… Jedi Mind Trick award goes to the Mattural, who swung at an illegal 0-2 pitch for strike three and then pretended the pitch never happened, momentarily convincing the ump that the count was a ball and two strikes… It downpoured for a few min mid-game, proving once again that the meteorologist is the least accountable job in the world.
BOXSCORE
BATTING:
2B:
Barry Guerrero Jr (2), Poutine (2), Miner Leaguer, SLF
3B:
Million Dollar Bill
HR:
Brett Bichette
HR-OUTS:
None
RBI:
Million Dollar Bill (4), Brett Bichette (3), The Mattural (2), Barry Guerrero Jr (2), Cowboy, Poutine
FIELDING:
DOUBLE PLAYS:
None
PITCHING:
BATTERS FACED:
38
GAME INFORMATION:
STADIUM:
K2 FIELD
ATTENDANCE:
20!!! (100% FULL) - % is based on regular season capacity (Falcons' side only)
Follow the
@ShittyFalcons
on Twitter (Seriously)
SHARE!
TWEET
this recap
to your followers.

SHARE
this story
on Facebook with all your friends!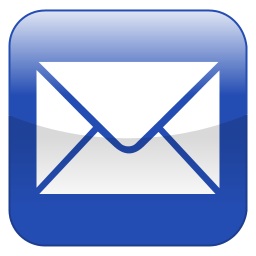 EMAIL
this story
to your friends and non-social-media-conscious family to read of your exploits!
Boxscore:
| Team | 1 | 2 | 3 | 4 | 5 | 6 | 7 | Final |
| --- | --- | --- | --- | --- | --- | --- | --- | --- |
| Falcons | 2 | 0 | 3 | 3 | 3 | 2 | X | 13 |
| Broadway | 0 | 4 | 4 | 0 | 0 | 3 | X | 11 |
Statistical Highlights
arrow_rightBarry:
2
arrow_rightMike:
2
At The Plate
info_outline
arrow_rightGraham:

🔥

3 for 3 + BB
arrow_rightDavid:

🔥

2 for 2 + 2BB
arrow_rightMatthew: $15 for

K

👍

$15
arrow_rightSteve: $15 for

NSO

👍

$15
The team sincerely thanks you for your contributions!
🤑
Tags:
broadway
Posted on: Monday August 23rd, 2021 at 7:31AM