Falcons Forum
Falcons Forum
assignment Falcons Squander Late Lead, Lose Home Opener
Tuesday 8:00PM May 24th, 2022

An early season test against the reigning President's Division Playoff Champs saw the Falcons lose a close one against Hanet Plastics, 12-10.
This game was ugly. An its-been-a-long-winter and some-of-us-had-no-power-this-weekend, ugly. After Hanet launched a 1st inning 3-run bomb, they followed with consecutive 3-up, 3-down innings.
The Falcons didn't fare much better—they baked a patented 1st inning doughnut with extra sprinkles before singles by Poutine, Barry Guerrero Jr, MDB and Dr. J in the 2nd brought home the first 2 runs of the year. Grahambo doubled and scored on an RBI single from Dunner in the 3rd to tie the game heading into the 4th, with a total time elapsed of what felt like 15 minutes (ok maybe 20). The sun was still up, and still severely blinding anyone who played 1B.
After Hanet scored one in the 4th, the Falcons responded with a wallet full of singles and a sac fly to go up 6-4. With a big smile on his face, Grahambo reminded everyone of what a Duncan is by launching a solo missile out to LF, and Barry Guerrero Jr followed with a less-selfish 2-run bomb to pad the Falcons' lead to 10-6 heading into the final frame.
And then Hanet did what Hanet does, mashing a suddenly rust-free string of hits and opportune baserunning to score 6 and retake a 12-10 lead. The Falcons put two aboard to send blood flowing to everyone's loins at the end, but an infield pop-up and a running grab on a Poutine flare to RF put any walk-off hopes to bed.
Game notes
: Hot starts at the plate from Dunner, Grahambo and Barry, collectively going 11 for 11… WMSPL's VP oversaw the proceedings and correctly sat in the Hanet bleachers… Poutine came on in relief in the 4th and blew a 5MPH heater by a batter for the first K notch in his belt for 2022… in his first game back since 2019, the Ashmanz recorded the Falcons' first PizzaCo contribution of the year before settling into his usual productive (and thankfully healthy) self with a sac fly in the 4th… if the scoresheets are correct, Hanet had a leadoff triple in the 6th followed by three consecutive outs, which would have been pizza contribution heaven… recap sponsored by PizzaCo's free wing Wednesday's (with a $25 purchase), and a friendly reminder to not place SkiptheDishes orders during a power outage.
BOXSCORE
BATTING:
2B:
Beatty, Grahambo
3B:
None
HR:
Grahambo, Barry Guerrero Jr
HR-OUTS:
None
RBI:
Barry Guerrero Jr (2), Dr. J (2), Teets, Beatty, Cowboy, Million Dollar Bill, Dunner, Grahambo
FIELDING:
DOUBLE PLAYS:
Poutine-Grahambo-BG Jr
PITCHING:
BATTERS FACED:
39
GAME INFORMATION:
STADIUM:
K2 FIELD
ATTENDANCE:
0 (0% FULL) - % is based on regular season capacity (Falcons' side only)
Follow the
@ShittyFalcons
on Twitter (Seriously)
SHARE!
TWEET
this recap
to your followers.

SHARE
this story
on Facebook with all your friends!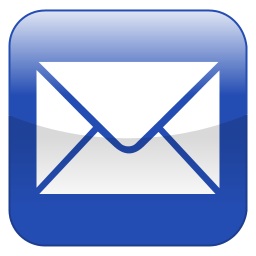 EMAIL
this story
to your friends and non-social-media-conscious family to read of your exploits!
Boxscore:
| Team | 1 | 2 | 3 | 4 | 5 | 6 | 7 | Final |
| --- | --- | --- | --- | --- | --- | --- | --- | --- |
| Hanet Plastics | 3 | 0 | 0 | 1 | 2 | 0 | 6 | 12 |
| Falcons | 0 | 2 | 1 | 3 | 4 | 0 | 0 | 10 |
Statistical Highlights
arrow_rightGraham:
1
arrow_rightBarry:
1
At The Plate
info_outline
arrow_rightSean:

🔥

4 for 4
arrow_rightGraham:

🔥

4 for 4
arrow_rightBarry:

🔥

3 for 3
arrow_rightAshley: $5 for

FK

$5
arrow_rightColin: $5 for

SR3B

$5
The team sincerely thanks you for your contributions!
🤑
Tags:
hanet
Posted on: Wednesday May 25th, 2022 at 11:34AM