Falcons Forum
Falcons Forum
assignment Two Cycles Highlight Falcons Victory
Sunday 8:00PM June 5th, 2022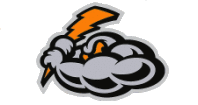 Several Falcons had themselves a night in a 31-19 victory over Storm on Sunday evening.
"You guys had your hitting shoes on tonight!" said long time Storm shortstop Joey Pilkey, which was putting it lightly. Storm is generally gracious in victory and in defeat and Sunday was no different. The visiting Falcons jumped out to an early lead after Storm's Jeff walked the first two batters and that was followed by two consecutive singles and a sac fly. An early 2-0 lead should have been 3-0 were it not for SLF getting nailed straying too far off third base after Grahambo's single. Storm ended up winning the inning, after a lead off Duncan by Duran and a few hits scattered over the next few batters.
In the second, Flash flashed (HA!) the wheels with a lead off double. Dr J grounded to short and Flash danced like Magic Mike enough to draw an errant throw from Joey keeping all hands safe. After Teets extended his 0-for-the-season streak with a pop out to centre, Ace of Base rocketed a double to the wall scoring one. A productive groundout by SLF scored Dr J followed by a Barry Guerrero Jr RBI single. In the bottom half, a couple singles and a sacrifice fly plated one for the home side.
In the third, the teams exchanged deuces, which is something you'd normally see at the monkey house at the zoo.
The Falcons began to pour it on in the fourth. The first 5 batters reached base. Grahambo's triple scored two, and he was only a dinger away from a natural cycle. Goliath followed with a "triple" of his own and was scored by Poutine's sac fly. Dunner followed with a DUNN-can, leaving him only a three-bagger away from a cycle of his own. In total, the Falcons plated 5, and they needed it. Storm responded with a two-spot, and were only down four runs, which is way too close for comfort against a team as talented as them.
Needing a bit of a cushion, the hits just kept on coming for the Falcons in the fifth. Six straight hits began the inning, including Grahambo's dinger to give him the natural cycle. It wasn't long ago that the Falcons went literal years between players hitting for the cycle, but in this game the game was literal minutes. The Falcons put up 6 in the fifth, and held the home side to only two.
The wheels fell off for Storm in the sixth, but they were impressively composed. Teets led off the inning with his first "hit" of the season, a "double" off the glove of the right fielder. That was immediately followed by Ace of Base's second two-bagger of the game scoring Teets and the Falcons began what would end up being a 10-run inning. Dunner's triple, to give him the Falcons' second cycle of the game (!) was only overshadowed by Teets' second double of the inning.
It's not like Storm was exactly struggling offensively in this game. They scored in every inning and ended up scoring 19 runs highlighted by Lance's seventh inning grand slam. But the SLF-taint free line up Dunner put together produced 31 runs to win.
Game notes
: Jesus, where do we start? Flash showed why he's earned that nickname with two doubles and five total hits... Ace of Base's bat was en fuego, rocketing two doubles of his own... Grahambo and Dunner both had 7 RBI, each coming just short of Dunner's 10 RBI record... Every Falcon got at least two hits, and scored at least one run.
BOXSCORE
BATTING:
2B:
Flash (2), Ace of Base (2), Poutine (2), Teets (2), Barry Guerrero Jr, Dunner, Grahambo, Goliath
3B:
Goliath, Grahambo, Dunner, Poutine
HR:
Grahambo (2), Dunner (2), Goliath
HR-OUTS:
None
RBI:
Grahambo (7)(!), Dunner (7)(!), Goliath (3), Poutine (3), Barry Guerrero Jr (3), Flash (2), Ace of Base (2), SLF (2), Teets, Million Dollar Bill
FIELDING:
DOUBLE PLAYS:
Dr J-Grahambo-Barry Guerrero Jr
PITCHING:
BATTERS FACED:
44
GAME INFORMATION:
STADIUM:
K1 FIELD
ATTENDANCE:
1 (5% FULL) - % is based on regular season capacity (Falcons' side only)
Follow the
@ShittyFalcons
on Twitter (Seriously)
SHARE!
TWEET
this recap
to your followers.

SHARE
this story
on Facebook with all your friends!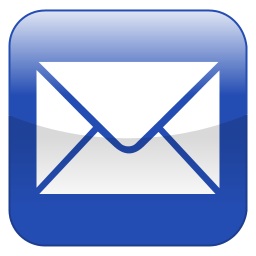 EMAIL
this story
to your friends and non-social-media-conscious family to read of your exploits!
Boxscore:
| Team | 1 | 2 | 3 | 4 | 5 | 6 | 7 | Final |
| --- | --- | --- | --- | --- | --- | --- | --- | --- |
| Falcons | 2 | 3 | 2 | 5 | 6 | 10 | 3 | 31 |
| Storm | 3 | 1 | 2 | 2 | 2 | 3 | 6 | 19 |
Statistical Highlights
arrow_rightGraham:
2
arrow_rightSean:
2
arrow_rightDavid:
1
arrow_rightDavid:
1
arrow_rightMike:
1
arrow_rightGraham:
1
arrow_rightSean:
1
arrow_rightColin:
2
arrow_rightAshley:
2
arrow_rightMike:
2
arrow_rightMichael:
2
arrow_rightGraham:

🔥

7
arrow_rightSean:

🔥

7
At The Plate
info_outline
arrow_rightGraham:

🔥

6 for 6
arrow_rightSean:

🔥

5 for 5 + SF
arrow_rightDavid:
5 for 6
arrow_rightMichael:
5 for 6
arrow_rightBarry:
4 for 5 + BB
arrow_rightColin:
4 for 5
arrow_rightMike:
3 for 4 + 2SF
arrow_rightColin: $5 for

SR3B

$5
arrow_rightJerome: $5 for

SR3B

$5
arrow_rightBill: $5 for

SR3B

$5
The team sincerely thanks you for your contributions!
🤑