Falcons Forum
Falcons Forum
Sunday 8:00PM June 12th, 2022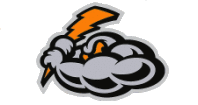 Storm enacted sweet, sweet revenge for last week's beat-down with a right and proper 26-1 flogging of the Falcons on Sunday evening.
It seems I was premature in
2019
when I used the recap headline "Bed-$#!tting Falcons $#!t Bed", because it seems more appropriate for this game. It started poorly and got worse. Then after you thought it probably couldn't get worse, it obviously did. If it weren't for the most impotent of rallies in the sixth, the Falcons would have been shut out. In slo pitch. IN SLO PITCH!!
Storm, wearing last week's Falcons' hitting shoes (that they stole in exchange for not tanking our lunch money), put on a revenge clinic in the top of the first inning. The Falcons were only able to retire a single Storm player before they put up a 6-pack to end the top half of the inning.
In the bottom of the first, the Falcons put up a club sandwich of fly-outs; the turkey and bacon in this analogy being singles by Barry Guerrero Jr and Goliath. Anyway, a doughnut. A steaming turd of a doughnut.
By some miracle, the Falcons were able to hold Storm to no runs in the second. Don't get used to that.
Showing a glimmer of hope, SLF led off the bottom of the second with a single because Joey threw the routine ground ball directly into Al's view of the beautiful setting sun. His self-preservation allowed SLF to reach safely. This was followed by a fielder's choice by Flash to put him on first with one out.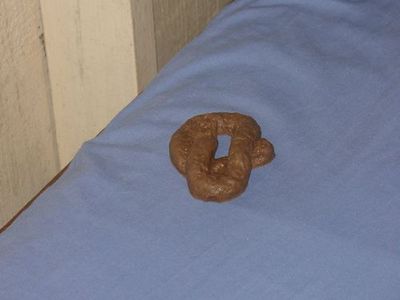 Flash then showed the world why he's earned the his nickname. Ace of Base hit a short routine fly to right-centre and Flash smartly took advantage of the outfielder's malaise by advancing to second on the play. In fact, he was so fast he managed to get all the way to second before the ball was even caught!! How was he able to return to first, tag, and get there before the ball was caught? A glitch in the Matrix? No, but a glitch is what would have been required for Mike to get back to first before being doubled off. The inning-ending double play cost someone $5.
And that was the Falcons night in a nutshell. If there was a play to be made that could have gone either way, it didn't go the Falcons' way. Seven innings should have 21 outs, and the Falcons only managed to record 16 of them, and probably five of them were Storm getting themselves out (including two HR-Outs).
Fast forward mercifully to the sixth (if only we could have done that instead of experiencing this in real-time): Barry Guerrero Jr led off with a single, and was promptly retired on Grahambo's GIDP. Typical Falcons on this night. Goliath re-started the rally with a solid single, and was moved to second by Dunner's single. This is where the Falcons put the fear of God into Storm: with two on and two out, SLF began the come back with a single to right to score Goliath. Flash immediately followed with a fielder's choice and the inning was over. Was it as good for you as it was for me?
Storm added three insurance runs in the top of the seventh, and the Falcons responded in their final at bats with a three-batter-long extended fart noise to end it. Onto the A's!
Game notes
: Duran must have been absolutely STEAMING playing this game. Firstly, it seems newcomer Mills is faster than Duran, which I'm sure is a sore spot. But in addition, Duran was hitting behind Rene who, instead of jacking dingers to leave clear base-paths for Duran, was only hitting singles. This left no room for the horse to gallop, and Duran was limited to only 3 singles and a double. This has been the Duran fan report... There are SR3B's missing from the score sheet so if anyone wants to own up to any fines, that would be helpful... Holy shit we didn't even record an extra-base hit. In goddamn slo pitch!! Honestly, a default would have been better... "SEND 'EM!!"
BOXSCORE
BATTING:
2B:
NONE
3B:
NONE
HR:
NONE
HR-OUTS:
HAHAHAHAHAHAHHAHAHAHA
RBI:
SLF
FIELDING:
DOUBLE PLAYS:
If there was one, Storm ran into it on purpose out of pity.
PITCHING:
BATTERS FACED:
53(!)
GAME INFORMATION:
STADIUM:
K1 FIELD
ATTENDANCE:
3 (15% FULL) - % is based on regular season capacity (Falcons' side only)
Follow the
@ShittyFalcons
on Twitter (Seriously)
SHARE!
TWEET
this recap
to your followers.

SHARE
this story
on Facebook with all your friends!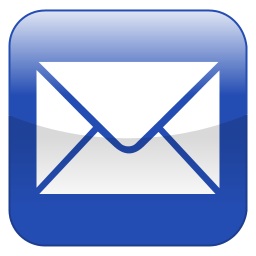 EMAIL
this story
to your friends and non-social-media-conscious family to read of your exploits!
Boxscore:
| Team | 1 | 2 | 3 | 4 | 5 | 6 | 7 | Final |
| --- | --- | --- | --- | --- | --- | --- | --- | --- |
| Storm | 6 | 0 | 6 | 4 | 4 | 3 | 3 | 26 |
| Falcons | 0 | 0 | 0 | 0 | 0 | 1 | 0 | 1 |
Statistical Highlights
At The Plate
info_outline
arrow_rightDavid:

🔥

3 for 3
arrow_rightBarry:

🔥

2 for 2 + BB
arrow_rightColin: $15 for

K

+ $5 for

GIDP

👍

$20
arrow_rightGraham: $5 for

GIDP

$5
arrow_rightMichael: $5 for

FK

$5
arrow_rightBill: $5 for

FK

$5
The team sincerely thanks you for your contributions!
🤑