Falcons Forum
Falcons Forum
assignment Pizza Begins With W
Sunday 5:00PM June 19th, 2022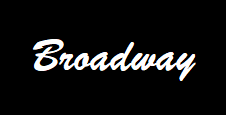 On the last weekend of spring with the weather already showing signs of early autumn, the Falcons continued their winning ways with a 16-9 victory over Broadway in game one of a Pizza Night by Pizzaco Sunday Doubleheader.
Attendance for this game was low (by Pizza Night by Pizzaco Sunday Doubleheader standards), with only 11 Falcons showing up. Thankfully, despite the 401, Pizzaman Ace of Base, the man of the hour (and a half) was one of them.
The Falcons burst out of the gate in the top of the first inning, hunger pangs be damned. Dunner's line up did what it was supposed to do, with three straight hits following a Cowboy lead off walk scoring two. After Poutine flied out and Flash contributed to the pizza fund with a delicious FK, SLF knocked in two more with a single before the top half of the inning ended. Broadway responded with a mess of runs of their own, thanks to Shayne's 3-run bomb that was also almost a field goal. After one, the Falcons led 5-3.
The Falcons were able to score another two runs in the second, the then the bats went silent for a couple innings. In the top of the fifth, the bats re-awakened to the tune of four runs, three of which were scored on a Beatty Blast, his first as a Falcon. For a guy who was on the Falcons' milk carton as recently as Friday, the relief was noticeable. Thanks to Beatty's dinger, that allowed Broadway some leeway to hit another home run. Indeed, until they scored a singleton in the seventh, all of Broadway's runs came via the long ball, a very Blue Jays-esque way to play slo pitch.
In the end, socking bombs wasn't a sustainable way to increase their run count, especially since the Falcons could barely get the ball into the outfield, never mind over the fence.
Game notes
: With their second consecutive victory, the Falcons are fully 1/3 of the way to free beer... Miner Leaguer was a dinger away from the cycle... and That's about it.
BOXSCORE
BATTING:
2B:
Grahambo (2), Dunner, Miner Leaguer, Poutine
3B:
Miner Leaguer
HR:
Ryan (nickname pending) Beatty
HR-OUTS:
None
RBI:
Grahambo (5), Beatty (3), Dunner (3), Miner Leaguer (2), SLF (2), Cowboy
FIELDING:
DOUBLE PLAYS:
None
PITCHING:
BATTERS FACED:
35
GAME INFORMATION:
STADIUM:
K1 FIELD
ATTENDANCE:
10 (50% FULL) - % is based on regular season capacity (Falcons' side only)
Follow the
@ShittyFalcons
on Twitter (Seriously)
SHARE!
TWEET
this recap
to your followers.

SHARE
this story
on Facebook with all your friends!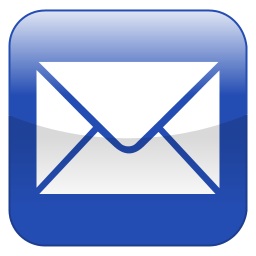 EMAIL
this story
to your friends and non-social-media-conscious family to read of your exploits!
Boxscore:
| Team | 1 | 2 | 3 | 4 | 5 | 6 | 7 | Final |
| --- | --- | --- | --- | --- | --- | --- | --- | --- |
| Falcons | 5 | 3 | 0 | 0 | 4 | 2 | 2 | 16 |
| Broadway | 3 | 0 | 2 | 0 | 3 | 0 | 1 | 9 |
Statistical Highlights
At The Plate
info_outline
arrow_rightChad:

🔥

4 for 4
arrow_rightGraham:
4 for 5
arrow_rightSteve:
3 for 4 + BB
arrow_rightRyan:
3 for 4
arrow_rightJeremy: $15 for

K

👍

$15
arrow_rightMichael: $5 for

FK

+ $5 for

SR3B

$10
arrow_rightColin: $5 for

SR3B

$5
The team sincerely thanks you for your contributions!
🤑