Falcons Forum
Falcons Forum
assignment Falcons End Storm Streak
Sunday 5:00PM July 10th, 2022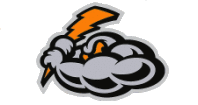 The Falcons ended Storm's 11-game winning streak with a 21-16 comeback victory in game one of Sunday's Pizza Night by Pizzaco doubleheader.
I know as much about irony as Alanis Morissette, so is it ironic that Storm's 11-game winning streak began immediately after the shellacking the Falcons put on them in early June, included a reverse-shellacking by Storm on those same Falcons, then ended in a game against the Falcons? A little toooooooo ironic, yeah I really do think.
Now that the ear-worm is infesting your brain, onto what happened: Visiting Storm began the game curiously with Duran in the lead off spot, and Rene coming up in the two-hole. You don't usually see the strategy of being up +2 in home runs before the number three hitter sees a pitch in the first inning, but hey, it's 2022. Fortunately for Storm, they only got half-way there before Joey got an at bat, as Duran singled (!), and was knocked home by Rene's home run. Joey grounded out to second (!!) before Lance flied out to left. Kevin used up Storm's remaining allotment of dingers before Jeff ended the inning. After a half inning, Storm was up 3-0. The Falcons answered with three hits, but zero runs.
With no homers to work with, Storm employed a different strategy in the second, employing singles and doubles to put up a four-spot to take a 7-0 lead. The bottom of the Falcons order did what the top of the order couldn't, and strung together a bunch of hits to make the score 7-3 after two.
Storm kept pouring it on in the third: the first 8 batters reached base to score five before Rene hit Storm's first HR-OUT of the game. The top of the third ended with Joey grounding out to first (!!!), putting him a 0-for-3 on the night and threatening what I'm sure by now is a solid 200+ game hitting streak. (Spoiler alert: he hit a double later, so the beat goes on)
Down 12-3, the Falcons didn't quit. Goliath's monster two-run shot scored Dunner, and Barry Guerrero Jr's triple (!) scored Beatty. SLF's sac fly rounded out a 4-run inning. It was 12-7 Storm going into the fourth.
After Storm put up two in the top of the fourth to go up by seven, the Falcons' offence began to click. Three singles, a double, and a walk were capped off by Goliath's grand slam to end the restricted innings with a MAX6. After four, the Falcons had clawed to within one.
Storm's offence continued to show signs of having blown their load prematurely, and coming to the realization that the blue pill they took was, in fact, a Flintstone vitamin (fact check: Flintstone vitamins only come in pink, orange and purple). They only managed to score two, despite having home runs to hit. It would be the last two they scored in the game.
Going into the bottom of the fifth, the Falcons trailed 16-13. Beatty led off the inning with a Duncan, a feat which will NEVER be re-named, even if Barry Guerrero Jr did it again two batters later. Anyway, the bottom of the order (ie, "The Guys Who Can't Hit It Over The Fence plus Ash") kept hitting away and Cowboy's two-run double capped off the Falcons' second consecutive six-run inning to take the lead.
Storm, with four home runs to work with, went down 1-2-3 in the top of the sixth, the Falcons put up a couple insurance runs, and held the Storm offence to a delicious doughnut in the seventh to secure the W for the home side to start Pizza Night by Pizzaco on a happy note.
Game notes
: This game happened so long ago that I forget the other goings-on of the game.... OH RIGHT: Storm has a podcast (imitation is the sincerest form of flattery), so you absolutely should go listen to it because it's really good.
BOXSCORE
BATTING:
2B:
Beatty, Grahambo, Million Dollar Bill
3B:
Cowboy, Barry Guerrero Jr
HR:
Goliath (2), Beatty, Barry Guerrero Jr
HR-OUTS:
None
RBI:
Goliath (6), Cowboy (5), Poutine (2), Teets (2), Barry Guerrero Jr (2), Beatty, Grahambo, Million Dollar Bill, SLF
FIELDING:
DOUBLE PLAYS:
None
PITCHING:
BATTERS FACED:
46
GAME INFORMATION:
STADIUM:
K2FIELD
ATTENDANCE:
4 (20% FULL) - % is based on regular season capacity (Falcons' side only)
Follow the
@ShittyFalcons
on Twitter (Seriously)
SHARE!
TWEET
this recap
to your followers.

SHARE
this story
on Facebook with all your friends!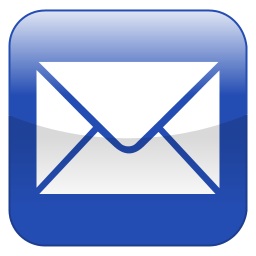 EMAIL
this story
to your friends and non-social-media-conscious family to read of your exploits!
Boxscore:
| Team | 1 | 2 | 3 | 4 | 5 | 6 | 7 | Final |
| --- | --- | --- | --- | --- | --- | --- | --- | --- |
| Storm | 3 | 4 | 5 | 2 | 2 | 0 | 0 | 16 |
| Falcons | 0 | 3 | 4 | 6 | 6 | 2 | X | 21 |
Statistical Highlights
arrow_rightDavid:
2
arrow_rightBarry:
1
arrow_rightRyan:
1
arrow_rightBarry:
1
arrow_rightSteve:
1
arrow_rightDavid:

🔥

6
arrow_rightSteve:
5
At The Plate
info_outline
arrow_rightRyan:

🔥

4 for 4
arrow_rightColin:

🔥

2 for 2 + BB
arrow_rightBarry:
3 for 4
arrow_rightDavid:
3 for 4
arrow_rightSteve:
3 for 4
arrow_rightBill: $5 for

FK

$5
The team sincerely thanks you for your contributions!
🤑