Falcons Forum
Falcons Forum
assignment Spoiler Alert: A's Beat Falcons
Sunday 6:30PM July 10th, 2022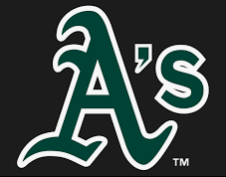 The A's (*shakes fist*) continued their perfect record against the Falcons with a 23-9 drubbing in the nightcap of the Pizza Night by Pizzaco Sunday doubleheader.
About the only thing in this game that hadn't already been happening in previous A's-Falcons match ups was that no A's were wearing the short-lived Kelly Green Tranquility jersey. 'Twas only camo and black on the field.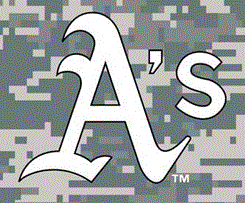 The game was competitive until the end of the first inning. The A's scored 5 in the top of the first, going up +2 in home runs in the process. The Falcons responded well, giving back a home run but scoring four in the process to get to within one.
The A's wasted no time going back up +2, as Travis hit his second of the game in the second inning. This paid dividends to the Falcons almost immediately when Thomas hit one over the fence four batters later for an out. It wasn't a huge win for the Falcons because the A's scored six anyway. The Falcons responded by scoring (checks notes)... TWO runs over the next 4 innings. That, friends, is not a recipe for success.
The big news of this game was that Dunner went 0-for-4. Why is that big? Because entering the game, he was on a 157-game on-base streak. That's a LOT! His last 0-fer prior to Sunday was September 8, 2013. Pour one out for a commendable achievement!
Game notes
: See WMSPL rule #25... With the demise of Dunner's decade-plus long on-base streak, the current leaders are Goliath and (hold on to your butts) SLF at 62 straight games… In other streak news, the countdown is very much on to celebrate Million Dollar Bill's breaking of Murph's 160-consecutive-game attendance streak in game one of the Falcons' doubleheader on August 7 against Storm.
BOXSCORE
BATTING:
2B:
Teets (2), Grahambo, Million Dollar Bill
3B:
None
HR:
Beatty
HR-OUTS:
3 for the A's, none for the Falcons
RBI:
Million Dollar Bill (4), Beatty (2), Goliath, Dunner, Barry Guerrero Jr
FIELDING:
DOUBLE PLAYS:
Grahambo-Barry Guerrero Jr
PITCHING:
BATTERS FACED:
51
GAME INFORMATION:
STADIUM:
K2 FIELD
ATTENDANCE:
8 (40% FULL) - % is based on regular season capacity (Falcons' side only)
Follow the
@ShittyFalcons
on Twitter (Seriously)
SHARE!
TWEET
this recap
to your followers.

SHARE
this story
on Facebook with all your friends!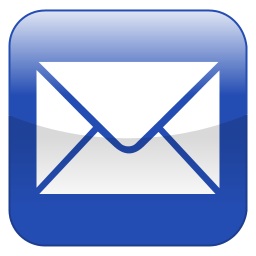 EMAIL
this story
to your friends and non-social-media-conscious family to read of your exploits!
Boxscore:
| Team | 1 | 2 | 3 | 4 | 5 | 6 | 7 | Final |
| --- | --- | --- | --- | --- | --- | --- | --- | --- |
| A's | 5 | 6 | 0 | 2 | 5 | 1 | 4 | 23 |
| Falcons | 4 | 0 | 0 | 2 | 0 | 3 | 0 | 9 |
Statistical Highlights
At The Plate
info_outline
arrow_rightJerome:

🔥

1 for 1 + 2BB
arrow_rightBarry: $5 for

FK

$5
arrow_rightColin: $5 for

SR3B

$5
The team sincerely thanks you for your contributions!
🤑