Falcons Forum
Falcons Forum
assignment Jenkins Ties Murphy; Falcons Comeback Falls Short
Sunday 8:00PM August 7th, 2022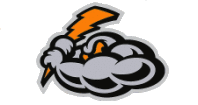 Million Dollar Bill played his 160th consecutive game, tying him with former Falcon "Iron" Mike Murphy (who was in attendance to witness the occasion!), in a 20-16 loss to a 9-man Storm squad in Sunday's doubleheader curtain raiser.
With 5 signouts (who didn't want to attend this milestone?), the Falcons had to play both games of the doubleheader with no rest in the stifling heat and choking humidity, as well as the ever present threat of severe weather. Can someone please change the climate back?
Nevertheless, the Falcons girded their tender loins and put up a three-spot in the top of the first inning. Storm responded in kind, but also kindly went up +2 in home runs in the process. Two more for the visitors in the top of the second gave them back the lead, but that's when the wheels fell off.
Storm stormed (HA!) back with 5 in the bottom of the second, four in the fourth, and 6 in the sixth. Coming up in the top of the seventh, the Falcons had a long, winding uphill battle if they wanted to come away with a victory.
And so, you know, they almost did!! The inning began with a Grahambo double, then went Beatty HR, Goliath single, Flash double, Ace of Base single, Teets single, and a Million Dollar Bill single before SLF was the inevitable first out of the inning. That didn't stop the train, though. Cowboy got it going again with a two-run triple followed by Barry Guerrero Jr's double. Grahambo came to the plate for the second time in the inning and now all of a sudden Storm seemed real interested in the score of the game. The Falcons had already scored 8 in the inning with the Grade A Beef of the order coming up. Grahambo moved Barry Guerrero Jr to third with a double, and Beatty scored him with a single.
Unfortunately, that's all she wrote for the Falcons in this one. Storm got Goliath to ground out to third, and Flash to pop out to right field, and they won what ended up being a bit of a squeaker.
Game notes
: Beatty's tremendous contribution of THREE mammoth dingers and seven RBI was wasted... Things that were true when Billy began his epic streak: Joe Biden was Vice President; the UK was part of the EU; Jose Bautista still played pro ball; North Macedonia was simply "Macedonia"; the Legend Jerry Tone was still a Falcon; almost no one had heard the term "coronavirus"; Muhammad Ali, Gordie Howe, Arnold Palmer, Hugh Hefner, Monty Hall, and a bunch of others were living, breathing peeps.
BOXSCORE
BATTING:
2B:
Barry Guerrero Jr (2), Teets, Grahambo, Cowboy, Beatty, Flash
3B:
Cowboy
HR:
Beatty (3)(!)
HR-OUTS:
None
RBI:
Beatty (7)(!), Flash (2), Cowboy (2), Iron Billy (2), SLF, Teets, Barry Guerrero Jr
FIELDING:
DOUBLE PLAYS:
None
PITCHING:
BATTERS FACED:
47
GAME INFORMATION:
STADIUM:
K1 FIELD
ATTENDANCE:
6 (30% FULL) - % is based on regular season capacity (Falcons' side only)
Follow the
@ShittyFalcons
on Twitter (Seriously)
SHARE!
TWEET
this recap
to your followers.

SHARE
this story
on Facebook with all your friends!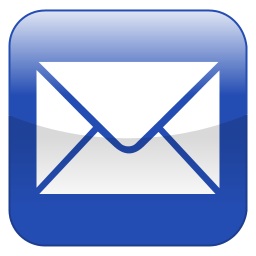 EMAIL
this story
to your friends and non-social-media-conscious family to read of your exploits!
Boxscore:
| Team | 1 | 2 | 3 | 4 | 5 | 6 | 7 | Final |
| --- | --- | --- | --- | --- | --- | --- | --- | --- |
| Falcons | 3 | 2 | 1 | 0 | 1 | 0 | 9 | 16 |
| Storm | 3 | 5 | 1 | 4 | 1 | 6 | X | 20 |
Statistical Highlights
At The Plate
info_outline
arrow_rightBill:

🔥

4 for 4
arrow_rightGraham:
4 for 5
arrow_rightRyan:
4 for 5
arrow_rightBarry: $5 for

SR3B

+ $5 for

GIDP

$10
arrow_rightDavid: $5 for

SR3B

$5
arrow_rightColin: $5 for

GIDP

$5
The team sincerely thanks you for your contributions!
🤑