Falcons Forum
Falcons Forum
assignment A Story of Hit Parades
Tuesday 8:00PM August 9th, 2022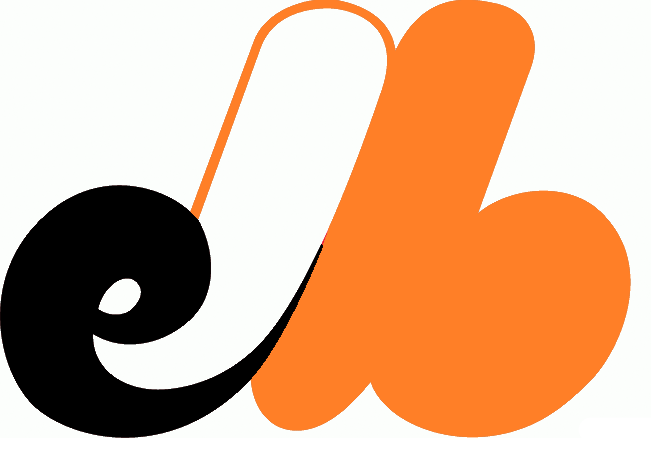 An eight man Falcons' squad reaped the benefits of a short batting order to put on a hit parade that outscored a late Expos hit parade 32-23.
With a pile of elitist Falcons outfielders signed out for some elitist's outfielding convention (ok ok, only SLF is an elitist but the rest of you get guilt by sign out association) the Falcons were forced to play with the dreaded 3-man outfield. Despite Dunner's insistence on having Flash featured in centerfield of the said dreaded 3-man outfield, Barry Guerrero Jr courageously volunteered to return to his old Barry
Guerrero Jr
Bonds stomping grounds.
Things looked awfully bleak in the top of the first when Dunner nearly made a
💩
sandwich in what should've been a relatively routine fly ball (one Poutine would've been all him for). But alas, the Falcons managed to get out of the inning after only allowing 2 runs.
With an M.I.A. Cowboy attending said elitist outfielding convention after his appointment with Dr. Hackemoff, Dunner took his spot as leadoff batter. Obviously looking to do great Grahambo-like things, Dunner did just that, hitting an opposite field Duncan that snuck inside the right field pole. Singles by Barry
Guerrero Jr
Bonds and Grahambo, followed by back-to-back doubles by Beatty and Ace of Base, and a Falcons hit parade was on. Four batters later, Dunner cashed Flash from first base on a triple-scored-double
🤨
to cap off the MAX6 inning.
After allowing three Expos' runs to cross the plate in the 2nd, the Falcons hit parade continued, recording another MAX6 from two 3-run dingers by Beatty and Dunner.
In the 3rd, the Falcons were able to hold the Expos off the score board, but the Expos kindly returned the favor after Beatty (also looking to do great Grahambo-like things) hit a Duncan for the final out of the inning because the Falcons were +2 in dingers.
The Falcons held the Expos off the scoresheet again in the 4th, and continued their hit parade to plate another MAX6 to build an 18-5 lead.
In the 5th, the undeterred Expos seemingly figured out how to take advantage of the Falcons dreaded 3-man outfield, starting their own hit parade to plate 10 runs (!) and getting themselves to within 3. In response, the Falcons hit parade only continued, sending 20 batters to the plate and scoring 14 (!).
The Expos hit parade continued in the 6th, plating 8 more runs before the final out was recorded. As the Falcons were returning to their dugout for their home-half at bats, the 1 hour 25 minute WMSPL mandated alarm bell rang, and the game was a wrap.
Boxscore:
| Team | 1 | 2 | 3 | 4 | 5 | 6 | 7 | Final |
| --- | --- | --- | --- | --- | --- | --- | --- | --- |
| The Expos | 2 | 3 | 0 | 0 | 10 | 8 | X | 23 |
| Falcons | 6 | 6 | 0 | 6 | 14 | X | X | 32 |
Statistical Highlights
arrow_rightRyan:
2
arrow_rightSean:
2
arrow_rightRyan:

🔥

3
arrow_rightSean:
2
arrow_rightAshley:
2
arrow_rightGraham:
2
arrow_rightRyan:

🔥

9
arrow_rightSean:

🔥

7
arrow_rightGraham:
4
At The Plate
info_outline
arrow_rightSean:

🔥

7 for 7
arrow_rightColin:
5 for 6
arrow_rightRyan:
5 for 6
arrow_rightGraham:
5 for 6
arrow_rightMichael:
4 for 5 + SF
arrow_rightAshley:
3 for 4 + SF + BB
arrow_rightBarry: $5 for

FK

+ $5 for

SR3B

+ $5 for

GIDP

👍

$15
The team sincerely thanks you for your contributions!
🤑