Falcons Forum
Falcons Forum
assignment Miner Leaguer Returns in Win over Coulas
Wednesday 8:00PM May 24th, 2023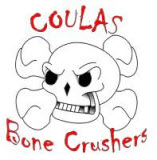 The Falcons beat writer has an exceptionally busy work day, so last night's summary is provided by ChatGPT. Welcome to the future!
In an exhilarating softball game between the Falcons and the Coulas Bone Crushers, the Falcons emerged triumphant with a resounding 27-13 victory. The match, held at a local sports field,
drew a large crowd of passionate fans who were treated to a thrilling display of skill and determination from both teams.
The game began with Coulas taking an early lead, capitalizing on their strong batting and aggressive base running. Their offense was firing on all cylinders, scoring runs and putting pressure on the Falcons' defense. However, the Falcons remained composed and resilient, refusing to let the early setback deter them.
As the game progressed, the Falcons gradually regained their footing and turned the tide in their favor. Their batting lineup showcased exceptional power and precision, consistently finding gaps in the Bone Crushers' defense and delivering timely hits. The Falcons' pitchers also tightened up their performance, stifling the Bone Crushers' scoring opportunities and displaying excellent control on the mound.
In a stunning comeback, the Falcons steadily piled on the runs, erasing the Coulas lead and surging ahead. Their teamwork and determination were evident as they executed
strategic plays
and capitalized on the Bone Crushers' defensive lapses.
As the final innings approached, the Falcons' dominance became apparent, and their lead continued to grow. Despite a valiant effort from Coulas, the Falcons proved to be too strong, ultimately securing a well-deserved victory.
The game showcased the Falcons' resilience, adaptability, and ability to perform under pressure (Editors note: as our wives would attest, not sure if this is true). It also highlighted the unpredictable nature of sports, as the Bone Crushers' early lead was ultimately eclipsed by the Falcons' comeback. Both teams demonstrated admirable sportsmanship throughout the match, and the Falcons celebrated their hard-fought win, while Coulas vowed to learn from the defeat and come back stronger in future games.
Game Notes:
Ok I'm back. ChatGPT is like a high school kid coming up with 50 words but having to fill a 200 word page... Miner Leaguer made his season debut without skipping a beat, logging two hits and 3 RBIs... Cowboy continues his chase towards obliterating the Falcons record of 11 triples, and is on pace for (*checks how many games are in a season*) 38... For a guy who claimed to be coming into WMSPL rusty, Shelley has absolutely killed it on the field, batting a perfect 1.000 and making a number of plays in RF... Flash and Dr J also had flawless nights at the plate... Barry Guerrero Jr = Vladdy Guerrero Jr's statline from the Jays 20-1 win: 3 hits, 1HR, 6 RBI... beat writer's kid says hello to the "Missing: SLF" photo on the milk carton she uses for her cereal every morning. Also, her first words were "Why did he vote for a 38 game season?"... and no, Goliath has not earned any of the same grief as he's on his way to a Nobel Peace Prize making sure the whole world has access to pancakes and sandwiches.
BOXSCORE
BATTING:
2B:
Grahambo (2), Miner Leaguer
3B:
Cowboy (2)
HR:
Barry Guerrero Jr
HR-OUTS:
None
RBI:
Barry Guerrero Jr (6!), Cowboy (3), Miner Leaguer (3), Teets (3), Flash (2), Shelley (2), Grahambo (2), Dunner (2), PizzaCo (2), Million Dollar Bill, Dr J
FIELDING:
DOUBLE PLAYS:
Barry Guerrero Jr-Grahambo-Barry Guerrero Jr
PITCHING:
BATTERS FACED:
?
GAME INFORMATION:
STADIUM:
K1 FIELD
ATTENDANCE:
0 (0% FULL) - % is based on regular season capacity (Falcons' side only)
SHARE!
TWEET
this recap
to your followers.

SHARE
this story
on Facebook with all your friends!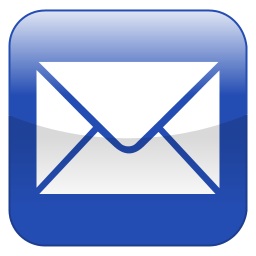 EMAIL
this story
to your friends and non-social-media-conscious family to read of your exploits!
Boxscore:
| Team | 1 | 2 | 3 | 4 | 5 | 6 | 7 | Final |
| --- | --- | --- | --- | --- | --- | --- | --- | --- |
| Coulas Bone Crushers | 6 | 3 | 0 | 2 | 1 | 1 | X | 13 |
| Falcons | 6 | 6 | 6 | 2 | 0 | 7 | X | 27 |
Statistical Highlights
At The Plate
info_outline
arrow_rightMichael:

🔥

4 for 4
arrow_rightJerome:

🔥

3 for 3 + BB
arrow_rightSean:
4 for 5
arrow_rightGraham:
4 for 5
arrow_rightSteve:
4 for 5
arrow_rightBarry:
3 for 4 + BB
arrow_rightAdam:

🔥

3 for 3 + SF
arrow_rightBill:
3 for 4
arrow_rightMichael: $5 for

SR3B

$5
The team sincerely thanks you for your contributions!
🤑
Tags: None
Posted on: Thursday May 25th, 2023 at 9:35AM