Falcons Forum
Falcons Forum
assignment Free Drink* Friday as Undefeated Streak hits 6
Friday 8:00PM August 11th, 2023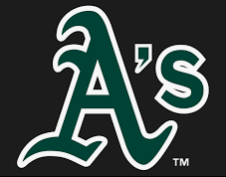 In a game much closer than the scoreboard showed, the Falcons closed out their season series against the A's with a 22-10 win.
Barry Guerrero Jr texted he would be a game time arrival and, sure enough, a mad dash sprint to K2 saw him take the field just as Umpy George called for the game to start. The A's had their hitting shoes on from the get-go: a singleton in the 1st staked them to an early lead, and 3 runs in each of the next three innings saw them rolling and sensing a win.
The Falcons did their best to keep up, highlighted by Beatty's 12th HR of the season in the 2nd to keep the game knotted at 10-10 heading into the open innings.
The A's posted a doughnut, and hoped the Falcons love of doughnuts (literal and figurative) meant they would follow suit. But the game suddenly turned; 8 of the 9 batters hit safely (+ a productive sac fly), and five more hits up and down the order saw the Falcons post 12 runs in the inning, and turn a tie game into a 22-10 lead.
With a tough hill to climb, the A's opted to call it a night and save their legs for their Sunday doubleheader.
Game notes
: We learned a few things about PizzaCo tonight: a) he takes the catcher position very seriously and will yell if said catcher is not tending to their job properly; b) he did buy himself a Falcons jersey; and c) he is so dedicated to PizzaCo branding that he's willing to somehow simultaneously slide head, feet and knees first on a hustle play into 2nd base with so much gusto that the resultant open wounds on his knees look like permanent pepperoni slices… in an attempt to see who could hit the front edge of the plate more, Teets and the A's pitcher were throwing darts all night, forcing George to ring up a number of batters… kudos to Teets for also rebounding from Tuesday with a perfect night at the dish… Dunner, Barry Guerrero Jr and Beatty (with 7 ribbies) had flawless nights at the dish as well… with two more triples, Cowboy set a new Falcons record with 13 in a season (and 8 games to go)... asterisk in the title as the Falcons called an audible to amend the 6 win streak = free drinks rule to include ties (no matter what SLF says, since he's on the milk carton anyways).
BOXSCORE
BATTING:
2B:
Teets, Dr J, Barry Guerrero Jr, Dunner, Cowboy
3B:
Dunner (2), Cowboy (2), Miner Leaguer
HR:
Beatty
HR-OUTS:
None
RBI:
Beatty (7!!), Dunner (4), Barry Guerrero Jr (2), Miner Leaguer (2), Cowboy (2), PizzaCo (2), Million Dollar Bill, Teets, Dr J
FIELDING:
DOUBLE PLAYS:
None
PITCHING:
BATTERS FACED:
?
GAME INFORMATION:
STADIUM:
K2 FIELD
ATTENDANCE:
0 (0% FULL) - % is based on regular season capacity (Falcons' side only)
SHARE!
TWEET
this recap
to your followers.

SHARE
this story
on Facebook with all your friends!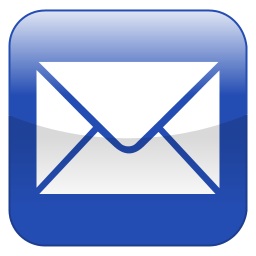 EMAIL
this story
to your friends and non-social-media-conscious family to read of your exploits!
Boxscore:
| Team | 1 | 2 | 3 | 4 | 5 | 6 | 7 | Final |
| --- | --- | --- | --- | --- | --- | --- | --- | --- |
| The A's | 1 | 3 | 3 | 3 | 0 | x | x | 10 |
| Falcons | 3 | 4 | 2 | 1 | 12 | x | x | 22 |
Statistical Highlights
arrow_rightSteve:
2
arrow_rightSean:
2
arrow_rightChad:
1
arrow_rightRyan:

🔥

7
arrow_rightSean:
4
At The Plate
info_outline
arrow_rightBarry:

🔥

5 for 5
arrow_rightSean:

🔥

4 for 4 + SF
arrow_rightRyan:

🔥

4 for 4 + SF
arrow_rightSteve:
4 for 5
arrow_rightChad:
4 for 5
arrow_rightAshley:

🔥

3 for 3 + SF
arrow_rightColin: $15 for

K

+ $5 for

FK

👍

$20
The team sincerely thanks you for your contributions!
🤑