Falcons Forum
Falcons Forum
chat_bubble Durham's best kept secret?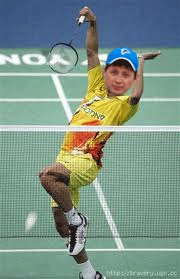 After the ESPN analyzes the Falcons at the trade deadline story broke, Falcons' Director of Social Media (Timmy) held a closed contest asking fans to submit their best picture of Durham's superstar badminton player (Lacey) in action.

After an underwhelming number of submissions, the results were announced this morning: Timmy Timmins from Timmins, Ontario is the proud winner of 2015 Falcons' season tickets with this magnificent picture of Lacey showcasing his incredible skill and finesse playing the game some call Shuttlecock, often played in backyards after a game of Cornhole. Who comes up with these names?!?

Anyway, congratulations go out to Timmy!

In related news, the Falcons have learned about Durham's best kept secret. Appears another of Durham's finest Shuttlecock players, Lacey's long time doubles partner, was also recruited by the WMSPL, who has since enjoyed a remarkable, yet unappreciated career with Xtreme Contracting. Who knew?!?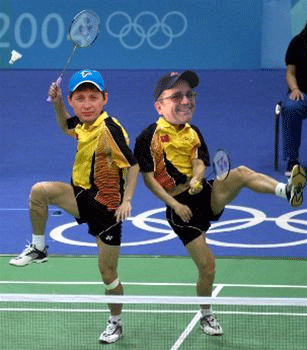 Hoping to team up with his long time pal, Lacey has since admitted he's been lobbying for some sort of trade that will put the "older Caillou look-a-like" (sorry Mike, blame Jamie for giving us this monicker) in a Falcons' #3 jersey. Talks between the two teams are still ongoing...
Tags: None
Posted on: Thursday August 7th, 2014 at 9:47AM