Falcons Forum
Falcons Forum
assignment Short Falcons Could've Used Alumni
Sunday 6:30PM June 19th, 2016

Even with Our Only Friend returning to the lineup for the first time this season, a short Falcons squad played with 3 outfielders to take on Hanet Plastics on this Sunday Father's Day Alumni Night.
Unfortunately, with SLF signed out for this game (SURELY for something more important than slo-pitch) and Dinner missing most of the game because he was kidnapped shortly after arriving in skivvies late in the 3rd inning for some refreshments by the five
Hall of Fame Alumni
in attendance, there won't be much to recap in this game.
Game Notes:
G3 hit a GS... The Hall of Famers ended a late Falcons rally when they played 1B coach from the sideline calling for The Legend to take 2nd after a bobbled ball in shallow center, resulting in an eerily familiar resonating Porter laugh when The Legend was easily tagged for the rally-killing out... Beer sales up: Million Dollar Bill loves him some Alumni Night... Some things never change: Murph still enjoys recounting
stories of old
and sharing
his little known facts
... Poutine was giddy to see
his long lost pal
... Special thanks to Doug from the A's (a.k.a. Callup #1) for playing for us to avoid back-to-back defaults.
BOXSCORE
BATTING:
2B:
The Legend
3B:
None
HR:
G3, Our Only Friend
HR-OUTS:
None
RBI:
G3 (4), Our Only Friend (3), Teets (2), Callup #1 (2), Big Cat, The Legend
LOB:
7
PIZZAS:
Junior Thompson (1/3)
FIELDING:
DOUBLE PLAYS:
No idea
PITCHING:
BATTERS FACED:
34
GAME INFORMATION:
STADIUM:
K1 FIELD
ATTENDANCE:
A bunch, including 5 rowdy ones who only got rowdier as the game went on (?% FULL) - % is based on regular season capacity (Falcons' side only)
GAME TIME:
1:25
WEATHER:
Gorgeous
Follow the
@ShittyFalcons
on Twitter (Seriously)
SHARE!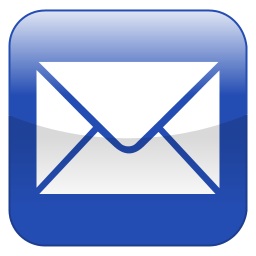 Boxscore:
| Team | 1 | 2 | 3 | 4 | 5 | 6 | 7 | Final |
| --- | --- | --- | --- | --- | --- | --- | --- | --- |
| Falcons | 2 | 5 | 0 | 3 | 3 | X | X | 13 |
| Hanet Plastics | 3 | 8 | 7 | 0 | 5 | X | X | 23 |
Tags: None
Posted on: Sunday June 19th, 2016 at 6:30PM