Falcons Forum
Falcons Forum
assignment Falcons Lose Fourth Straight
Sunday 8:00PM June 11th, 2017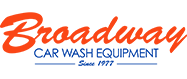 The slumping Falcons continued their losing ways, dropping the first of this Sunday night doubleheader to Broadway 14-6.
There weren't many Falcons highlights to speak of, except the arrival of all the newbies' jerseys. We actually look like a team! Except for, of course, the Thompson twins who are ALWAYS rocking the throwbacks.
A lead off walk by SLF to start the game, followed by singles by Million Dollar Bill and Yeah Teets scored the game's first run, and the Falcons were in flight. Poutine and the Thompsons then went down 1-2-3 to kill that rally.
Four singles, sandwiching a Poutine pop-out, scored 1 more in the third. Yeah Teets lead off the fifth with a Porter. Doubles by Poutine and Sr. Thompson and an RBI single by Chris in the 7th finished off the pathetic offensive showing.
Two Home Runs In One Inning Watch:
The last time a Falcon hit two home runs in one inning was
August 29, 2012
.
Game Notes:
The biggest highlight of the opening game came from the other diamond, where a deafening roar and the echoes of
Greenthumb's Andrew Carlton
yelling "Suck it, Joey!" announced that 2016, 2015, 2008, 2007 and 2005 WMSPL MVP Joey Pilkey had, in fact, struck out looking... The expediency of which Broadway disposed of the Falcons allowed for refreshment prior to game two... Leon inadvertently announced to the entire world who his favourite grandchild is via his uniform number...
BOXSCORE
BATTING:
2B:
Poutine, Sr. Thompson
3B:
None
HR:
Yeah Teets
HR-OUTS:
None
RBI:
Sr. Thompson, Yeah Teets, SLF, Poutine, Million Dollar Bill, Chris
LOB:
SIXTEEN!!!
PIZZAS:
J-Paq (1/3)
FIELDING:
DOUBLE PLAYS:
Yeah Teets-Chris-FK, Million Dollar Bill-Bruce Banner
PITCHING:
BATTERS FACED:
42
GAME INFORMATION:
STADIUM:
K2 FIELD
ATTENDANCE:
0 (0% FULL) - % is based on regular season capacity (Falcons' side only)
GAME TIME:
1:10
WEATHER:
25.6°C, Cloudy; Humidity 50%; Wind SW, 15 km/h (weather data courtesy
@wc_oshawa
)
Follow the
@ShittyFalcons
on Twitter (Seriously)
SHARE!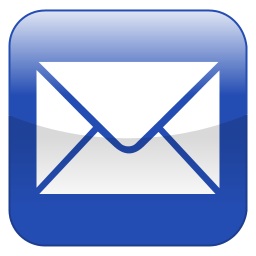 Boxscore:
| Team | 1 | 2 | 3 | 4 | 5 | 6 | 7 | Final |
| --- | --- | --- | --- | --- | --- | --- | --- | --- |
| Falcons | 1 | 0 | 1 | 0 | 1 | 1 | 2 | 6 |
| Broadway | 3 | 3 | 2 | 0 | 2 | 4 | X | 14 |