Falcons Forum
Falcons Forum
assignment Return Of The Matt(ural)
Tuesday 9:30PM September 4th, 2018

After having
just clinched
the VP Division in the 8:00 pm game, the Falcons were relaxed. Too relaxed? Meh. Hanet wrecked 'em, as they have all year, 21-12.
With Hanet up 10-7 after 3 innings, the Falcons went to the bullpen. Million Dollar Bill came in to pitch on 105 days' rest, and it showed. Official numbers are hard to come by, but Bill threw 237 pitches, 8 for strikes. He single handedly ensured this game would run into the 85-minute WMSPL mandated time limit. MDB walked 7 over two innings, and when he finally got yanked (and not in a good way) after the fifth, Hanet had extended their lead to 19-11. In a tradition dating back centuries to the great St. Denny the Immobile, Bill blamed the defence behind him for all the runs scored (7 bases on balls notwithstanding).
Anyway, we ran into the time limit after the top of the seventh (just before SLF would have made his much-anticipated final plate appearance) and had to revert back to the sixth. Whatever.
Two Home Runs In One Inning Watch:
The last time a Falcon hit two home runs in one inning was
August 29, 2012
.
Free Beer Watch:
It's been since
June 7, 2016
.
Game Notes:
Levi's world and everything he's worked for all season is crumbling around him. With 2 hits in this game and no RBI, he now has more hits than RBI, and is in danger of losing the team lead in RBI to Teets... Welcome back, The Mattural! Just in time for the playoffs.
The Hot (Take) Corner:
Choosing whom you get out and how you get said man out is discriminatory.
BOXSCORE
BATTING:
2B:
Levi
3B:
None
HR:
Band Camp, Teets
HR-OUTS:
None
RBI:
The Mattural (5)(!), Teets (3), Miner Leaguer, Band Camp, Pikachu, Incredible Tulk
FIELDING:
DOUBLE PLAYS:
None
PITCHING:
BATTERS FACED:
47
GAME INFORMATION:
STADIUM:
K2 FIELD
ATTENDANCE:
1 (5% FULL) - % is based on regular season capacity (Falcons' side only)
Follow the
@ShittyFalcons
on Twitter (Seriously)
SHARE!
TWEET
this recap
to your followers.

SHARE
this story
on Facebook with all your friends!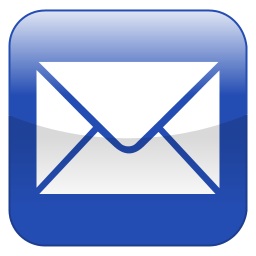 EMAIL
this story
to your friends and non-social-media-conscious family to read of your exploits!
Boxscore:
| Team | 1 | 2 | 3 | 4 | 5 | 6 | 7 | Final |
| --- | --- | --- | --- | --- | --- | --- | --- | --- |
| Hanet Plastics | 1 | 4 | 5 | 7 | 2 | 2 | X | 21 |
| Falcons | 4 | 1 | 2 | 1 | 3 | 1 | X | 12 |