Falcons Forum
Falcons Forum
assignment Storm Downs Falcons
Friday 8:00PM July 12th, 2019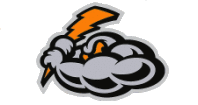 On Dr J's 40th birthday, the Falcons couldn't provide the ultimate birthday gift of a victory over Storm, falling 22-16 to the league leaders.
Storm only had 9 men come out to play, and even with three of their top four big bats missing, they can still put up big numbers. They answered the Falcons' 3-run top of the first with a six pack of their own to take a lead they would not relinquish. Their first 6 batters scored, and they batted around in the inning.
In the second, the Falcons went down quietly. Levi showed up just in time to bat and hit a single, but was doubled off on Dance Dad's grounder to first. Birthday Boy Dr J flew out before his wife arrived... maybe her presence would help?
Storm's Al hit a three-run blast in the bottom of the second to win the inning, a trend that would continue.
Band Camp came ready to play, going 4-for-4 with THREE doubles, one of which scored two runs in the third inning. In total, the Falcons scored 4 runs in the third inning, one of only two innings in which the Falcons outscored their opponents.
Storm did their best to help the Falcons out, twice hitting balls over the fence when they were already up +2 in dingers. They also struck out twice, hit a solo homer to give the Falcons an extra to use (which they squandered when The Mattural lead off the fifth inning with a Porter), and grounded into a double play. But the Falcons were missing the bats of Goliath, Poutine and King Grahambo and the stellar defence those three bring. The Falcons were unable to take advantage when Storm gave them the opportunities, and it resulted in another Storm victory.
Two Home Runs In One Inning Watch:
The last time a Falcon hit two home runs in one inning was
June 14, 2019
.
Two Triples In One Inning Watch:
The last time a Falcon hit two triples in one inning was
June 11, 2019
.
Free Beer Watch:
It's been since
June 7, 2016
.
Game notes
: Storm's victory will improve their position in the Power Rankings... Dr J finally did get a hit, but only after his beloved went home, presumably disgusted... SLF was a dinger short of the cycle... Cowboy's 9th triple of the season ties him for the team record for triples in a season, a record he himself tied in 2018. With half a season's games still to play, he surely going to break this record this year... Pizza night is only a week away. Get out your wallets!
BOXSCORE
BATTING:
2B:
Band Camp (3)(!), Dunner, SLF, Teets, Cowboy, Levi
3B:
Cowboy, SLF
HR:
Hobo, The Mattural
MDBHR:
None
RBI:
Band Camp (4), Hobo (3), Teets (3), SLF (2), The Mattural (2), Dunner, Million Dollar Bill
FIELDING:
DOUBLE PLAYS:
Teets-Million Dollar Bill-Band Camp
PITCHING:
BATTERS FACED:
49
GAME INFORMATION:
STADIUM:
K2 FIELD
ATTENDANCE:
8 (40% FULL) - % is based on regular season capacity (Falcons' side only)
Follow the
@ShittyFalcons
on Twitter (Seriously)
SHARE!
TWEET
this recap
to your followers.

SHARE
this story
on Facebook with all your friends!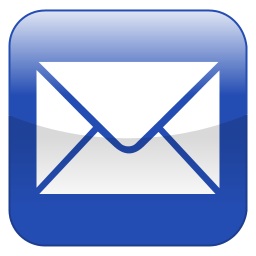 EMAIL
this story
to your friends and non-social-media-conscious family to read of your exploits!
Boxscore:
| Team | 1 | 2 | 3 | 4 | 5 | 6 | 7 | Final |
| --- | --- | --- | --- | --- | --- | --- | --- | --- |
| Falcons | 3 | 0 | 4 | 0 | 4 | 5 | 0 | 16 |
| Storm | 6 | 3 | 2 | 4 | 4 | 3 | X | 22 |