Falcons Forum
Falcons Forum
assignment Falcons Win One, Lose Two
Monday 9:30PM May 27th, 2019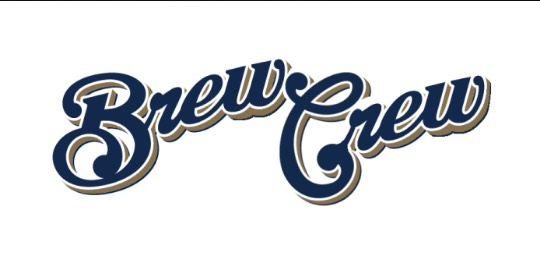 The Falcons batted around in the third inning, which ended hilariously, and walked away with a 27-15 over Brew Crew on Monday night.
It would be piling on to get into too much detail about the Falcons' offence, but a couple thing should be mentioned: Goliath had NINE RBI, tied for 2nd place with SLF for the Falcons record in a game (Dunner leads, with
10 RBI
). He was also a double short of the cycle. The Mattural, and the guy we (so far) don't regret using out pick-a-friend on, Grahambo, had 3 doubles each.
But it's not going to go without mention, that Brew Crew is obviously the team having the most fun in this league. They're doing what I'm sure every team has discussed: They've got walk-up music. The Falcons have had this
discussion
before, but nothing has ever come of it. Yes, technology has advanced to the point that all you need is a smartphone and a bluetooth speaker rather than Big Cat sitting up all night with his vintage double tape deck piecing together snippits of our favourite songs for our enjoyment (or The Legend furiously flipping records onto a turntable behind the backstop after every out). Brew Crew's got it going on, and here's hoping they keep it up going forward.
We can't end the recap without mentioning the
Tale Of Poor Bill
. Poor Bill, you see, has 7 career home runs. In 2018, he had none. That doesn't mean that he didn't hit any balls over the fence, mind you. Oh, quite the opposite. Bill can rake. He can crush that ball the way he crushed the P in his youth. But Poor Bill only seems to run into one when the Falcons have already used up their allotment of homers for the night.
And so it was, in the third inning, Poor Bill came up as the 16th hitter of the inning. With the Falcons already +2 thanks to Goliath's 5 RBIs worth of selfishness, Bill ran into one for the first time in 2019. Off the bat, everyone in the dugout knew it was gone, and most were already ROFL-ing before the ball cleared the fence. Bill had gone deep! But of course, he was called out.
Bill was SO FRUSTRATED with his luck, that he decided NO ONE, NOT EVEN DANCE DAD, would have any good luck of their own. Later in the game, Bill was chasing a pop up in foul territory next to the entrance to the Falcons dugout. Dance Dad, playing catcher, approached to back up the play. The ball tipped off Bill's glove, RIGHT INTO STEVE'S (just like when Pikachu and SLF performed
this feat
). Bill, not wanting anyone to have anything good happen to them, BODY CHECKED Dance Dad, so as to make him drop the ball. Bill is the personification of all our frustrations.
Infirmary Report:
With the mid-season tournament rapidly approaching, the Falcons lost two players to injury: The Mattural, who is likely out for an extended period, turned his ankle running to second. Goliath hurt
something
... knee? Hammy? He limped off, but hopefully it isn't serious.
The Falcons enter the mid-season tourney 5-1, but missing a few key guys for the weekend. How will they fare? Come out and see!
Two Home Runs In One Inning Watch:
The last time a Falcon hit two home runs in one inning was
August 29, 2012
.
Free Beer Watch:
It's been since
June 7, 2016
. One in a row, tournament doesn't count.
Game Notes:
Cowboy's batting average is positively CRATERING. He's lost .111 in the last two days, down to a pathetic .889... The night was rife with inuendo... The seventh inning couldn't get played because the umpire didn't know about our league's hard stop after 85 minutes for the early game...
BOXSCORE
BATTING:
2B:
The Mattural (3), Grahambo (3), Miner Leaguer (2), Cowboy (2), Band Camp, Poutine, Teets, Million Dollar Bill
3B:
Goliath
HR:
Goliath (2)
HR-OUTS:
Million Dollar Bill, Band Camp
RBI:
Band Camp (3), The Mattural (2), Goliath, Teets
FIELDING:
DOUBLE PLAYS:
None
PITCHING:
BATTERS FACED:
44
GAME INFORMATION:
STADIUM:
K1 FIELD
ATTENDANCE:
1 (5% FULL) - % is based on regular season capacity (Falcons' side only)
Follow the
@ShittyFalcons
on Twitter (Seriously)
SHARE!
TWEET
this recap
to your followers.

SHARE
this story
on Facebook with all your friends!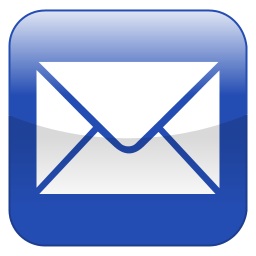 EMAIL
this story
to your friends and non-social-media-conscious family to read of your exploits!
Boxscore:
| Team | 1 | 2 | 3 | 4 | 5 | 6 | 7 | Final |
| --- | --- | --- | --- | --- | --- | --- | --- | --- |
| Falcons | 4 | 0 | 12 | 5 | 1 | 5 | X | 27 |
| The Brew Crew | 0 | 3 | 2 | 7 | 1 | 2 | X | 15 |