Falcons Forum
Falcons Forum
assignment Falcons Lose HR Derby, Game to A's
Sunday 5:00PM June 16th, 2019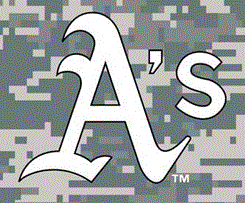 On a humid Father's Day tilt, the Falcons went toe-to-toe with division rival A's but came up short, 21-16.
As is the case with most Father's Day games, there were many sign outs. A lot of sign outs. Key sign outs. So much so that Coach Hobo... no, SLF... somebody gave the managerial nod to trusty Storm call-up Duran and ensure any surprise no-shows wouldn't result in a Falcons default.
Much like the weather, both teams started hot. HRs by Jon and Travis paced the A's to an early 4-0 lead and were looking for more before an inning ending Grahambo-Dr. J-Poutine double play limited any further damage. The Falcons answered with back-to-back jacks from Grahambo and WMSPL co-HR leader Dunner, setting the tone that this short-handed Falcons squad wasn't going down quietly and resetting the game at 4-4.
The 2nd started much the same. HRs by Cam and Travis' second of the game restored the A's lead to 5. Sensing they needed to score a bunch to keep pace, in the bottom half the Falcons batted around and then some, delivering 12 hits and a sac fly—one for each of the 13 fans that showed up who either couldn't believe what they were seeing or, for the first-timers, assumed that this was a normal Falcons thing that happens: single, HR, double, single, HR, single, single, double, sac fly, single, single, double and single to stake the home team to a 15-9 lead.
The A's didn't seem to care about any of that. Two more jacks (and a HR out to boot) cut the lead to 15-12, and the visitors rode bullpen ace George all the way to the end. Apart from Duran's 2nd HR of the game, the Falcons' bats went ice cold, including a head-scratching stretch of 9 consecutive outs across innings 4-6.
The Falcons D tried their best to hold, limiting the A's to nothing but singles and doubles but they were all timely, and they plated 9 in the last 3 innings for a 21-16 A's win.
Two Home Runs In One Inning Watch:
The last time a Falcon hit two home runs in one inning was
June 14, 2019
.
Two Triples In One Inning Watch:
The last time a Falcon hit two triples in one inning was
June 11, 2019
.
Free Beer Watch:
It's been since
June 7, 2016
.
Game notes
: With his Father-in-Law in tow, Cowboy went 5-5 while adhering to all 1st and 3rd base coaching signals... Kudos to the mini-Falcons who logged extra miles fetching most of the TWELVE HRs... Lots of reps for those that persevered: this game concludes a rain date-induced 6 games in 8 days schedule, including a stretch of 21 innings this weekend where no one sat out an inning... the Falcons lose 3 in a row for the first time this season.
BOXSCORE
BATTING:
2B:
Teets, Cowboy, Duran
3B:
Dance Dad
HR:
Dunner (2), Duran (2), Grahambo
HR-OUTS:
None
RBI:
Duran (4), Grahambo (3), Dunner (3), Cowboy (2), Dance Dad (2), Teets, Dr. J
FIELDING:
DOUBLE PLAYS:
Grahambo-Dr. J-Poutine
PITCHING:
BATTERS FACED:
53
GAME INFORMATION:
STADIUM:
K1 FIELD
ATTENDANCE:
13 (65% FULL) - % is based on regular season capacity (Falcons' side only)
Follow the
@ShittyFalcons
on Twitter (Seriously)
SHARE!
TWEET
this recap
to your followers.

SHARE
this story
on Facebook with all your friends!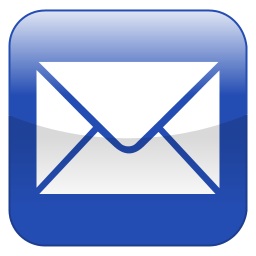 EMAIL
this story
to your friends and non-social-media-conscious family to read of your exploits!
Boxscore:
| Team | 1 | 2 | 3 | 4 | 5 | 6 | 7 | Final |
| --- | --- | --- | --- | --- | --- | --- | --- | --- |
| A's | 4 | 5 | 3 | 0 | 2 | 4 | 3 | 21 |
| Falcons | 4 | 11 | 0 | 1 | 0 | 0 | 0 | 16 |