Falcons Forum
Falcons Forum
assignment Falcons Crush Crushers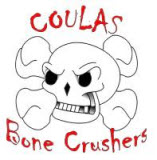 The Falcons got off the schneid on Wednesday with a convincing 25-11 victory over a playing-with-the-league-minimum Coulas Bone Crushers.

After starting the 2019 regular season a very respectable 7-1, the Falcons have gone 2-4-1 since. Their current .633 winning percentage places them fourth in the President's Division, not even within sniffing distance of the undefeated Storm at the top. Indeed, .633 has never been good enough for a League Championship.

The Falcons miss Coach Hobo. They miss his enthusiasm, his mid afternoon emails detailing that night's batting order and defensive alignment (even though they're usually sent out hours before the sign-out deadline), and they miss scoring a bunch in the first inning. With SLF smearing his taint all over the team's administrative duties again, the results were predictable: Even though Levi signed out days prior, SLF still included him in the line up. Even though the Mattural DID NOT sign out, SLF only added him in as an afterthought as he was sure Matt wouldn't show up.

Well, as expected by all but SLF, Levi didn't show, and the Mattural did. And what a return for him! Batting at the bottom of the order where he no-doubt belongs based on these results, The Mattural, gimpy enough to use one of those motorized rascal-type carts at the Costco, still managed to go 4-for-4 with two doubles and 4 RBI.

Coulas, playing with the league-minimum 6 rostered players and two call-ups from Re/Max (including the porn star formerly known as Drew), played with 3 outfielders. Nevertheless, they held the SLF-taint-stained Falcons to only 2 in the first and third innings and 4 in the second. Going into the bottom of the fourth inning, the Falcons held to a slim four-run lead, 8-4.

But the fourth inning is where SLF's line ups show up. Beginning at the top of the order ("Just like I planned it," said SLF), the Falcons sent 19 men to the plate, scoring 15 and didn't look back.

Two Home Runs In One Inning Watch: The last time a Falcon hit two home runs in one inning was June 14, 2019.

Two Triples In One Inning Watch: The last time a Falcon hit two triples in one inning was June 11, 2019.


Free Beer Watch: It's been since June 7, 2016. It has been a very, very long time.

Game notes: Re/Max's Drew, who played "For the BP" he says, went 1-for-4. Jamie, on the other hand, went 3-for 4 with a double... He's not a chef for nothing: Goliath has SHUNNED Spitz, and has embraced BIGS SEEDS as his in-game snack of choice. And who could blame him? Today he had a bag of Taco Bell flavoured seeds... Teets is due to be served with a drug-test notice from the WMSPL after crushing a mammoth shot over the 256' sign in dead centre. He was a triple short of the cycle... Dance Dad had a highlight grab in right, and even remembered to get the ball back into the infield... If Luke's snag of Band Camp's pop-up in the fifth was nonchalant, then SLF's grab of Jamie's liner in the sixth was chalant.

BOXSCORE

BATTING:
2B: The Mattural (2), Million Dollar Bill, Teets, Goliath, Miner Leaguer, "King" Grahambo
3B: Cowboy, Band Camp
HR: Teets, Goliath
HR-OUTS: None
RBI: Teets (5), Goliath (5), The Mattural (4), Band Camp (3), "King" Grahambo (3), SLF (2), Million Dollar Bill, Dr J, Cowboy

FIELDING:
DOUBLE PLAYS: None

PITCHING:
BATTERS FACED: 39

GAME INFORMATION:
STADIUM: K1 FIELD
ATTENDANCE: 2 (10% FULL) - % is based on regular season capacity (Falcons' side only)



Follow the @ShittyFalcons on Twitter (Seriously)

SHARE!


TWEET this recap to your followers.



SHARE this story on Facebook with all your friends!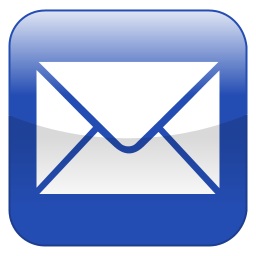 EMAIL this story to your friends and non-social-media-conscious family to read of your exploits!
Boxscore:
| Team | 1 | 2 | 3 | 4 | 5 | 6 | 7 | Final |
| --- | --- | --- | --- | --- | --- | --- | --- | --- |
| Coulas Bonecrushers | 0 | 0 | 1 | 4 | 3 | 3 | X | 11 |
| Falcons | 2 | 4 | 2 | 15 | 2 | X | X | 25 |