Falcons Forum
Falcons Forum
assignment Dr J Saves The Day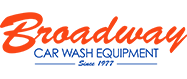 In a nail-biter, the Falcons hung on to defeat Broadway 19-18 Sunday evening.

Missing a bunch of their big bats, the Falcons entered the game with only 10 bodies. No Dunner. No Goliath. No Poutine, nor Hobo, nor Levi, nor Big Cat. If the Falcons were going to be able to keep up with a potent Broadway squad, the OBP squad would have to step up. You down with OBP? Yeah, you know, uh, us!

The Falcons must have been low-key amped. In a stunning turn of events, the SLF-Taint-Stained line up scored 4 runs in the top of the first inning highlighted by a Mattural two-run shot, and the Falcons were in flight. Solid D in the bottom half held Broadway scoreless and the Falcons won the inning.

In the top of the second, the Falcons managed only a single run, and Broadway answered in the bottom half with two. Another two for the visitors in the top of the third gave them a 7-2 lead. Then Broadway started hitting, as Broadway tends to do. They scored 7 runs before recording a single out thanks to a wallet full of singles and a couple of mammoth dingers. All told, Broadway scored 9 to take an 11-7 lead after three innings.

That's the kind of big inning that knocks confident teams down. The Falcons could have easily slunk away for the rest of the game as Broadway continued to score. But not the OBP squad! They chipped away over the next three innings, and thanks in part to some favourable (to say the least) calls by Umpire Mighty Oak, whose roots behind home were strong, scored 5 and tied it up after 6. In the meantime, the Falcons D was again on display. In those same three innings, they held Broadway to only a single run, setting up a very dramatic seventh inning.

After Million Dollar Bill flew out to left centre on a drive many thought would clear the wall, Dr. J, hero, singled and was run for by "#47", because apparently Leon can't see all the way to first to know it was Miner Leaguer. He was advanced on Cowboy's third hit of the day, and they all came home on King Grahambo's mighty wallop to give the Falcons the lead. The Mattural followed up with another single, and was run for by the more-recognizable Cowboy. Band Camp drove him in with dinger of his own. Miner Leaguer and SLF hit singles, as did Teets. Teets, however, obviously seeing that pinch-runners were unnecessary because they were being driven in by home runs, REJECTED his courtesy runner. Needless to say, he did not score. All told, the Falcons took a 7-run lead into the bottom of the seventh and had some breathing room to try to hold down Broadway.

Broadway came up in the bottom of the seventh determined to erase the 7-run deficit. And they nearly did. Shawn flied out to begin the inning, but three singles followed. With the bases loaded, Mike fouled out. The Vice President of the WMSPL showed why he's earned such a title and drove in a run with a single. That was followed by another RBI single, leaving the bases loaded. Neil, obviously not happy with so many runners on base, cleared them all with a grand slam home run, and the Falcons were all out of cushion.

It was time to sack-up. Hero time. Time to put on the big-boy pants. Down to their final out, Andrew strode to the plate to start another two-out rally. Dr J, hero, was having none of it. Andrew hit a grounder to J's right. The Dr-not-a-doctor snagged it, and with his momentum pulling him away from first, jumped, turned, and did his best Robbie Alomar impression with a beautiful flip to first to nail the runner (replay review pending) to end the game.

Two Home Runs In One Inning Watch: The last time a Falcon hit two home runs in one inning was June 14, 2019.

Two Triples In One Inning Watch: The last time a Falcon hit two triples in one inning was June 11, 2019.


Free Beer Watch: It's been since June 7, 2016. It has been a very, very long time, but we're a third of the way there!

Game notes: Both Miner Leaguer and Dance Dad made spectacular catches on hard liners that, if not caught cleanly, would have likely been home runs... Both the Falcons and Broadway are right back at it Monday evening... Junior Jenkins returned as a fan to watch, and predictably stared at his phone when father batted.

BOXSCORE

BATTING:
2B: Band Camp, King Grahambo, Million Dollar Bill, Cowboy, Dr J, Teets, Miner Leaguer
3B: None
HR: Band Camp, The Mattural, Teets, King Grahambo
HR-OUTS: None
RBI: King Grahambo (4), Teets (4), The Mattural (3), Dance Dad (2), Band Camp (2), Dr J (2), SLF, Miner Leaguer

FIELDING:
DOUBLE PLAYS: The Mattural-Dr J

PITCHING:
BATTERS FACED: 48

GAME INFORMATION:
STADIUM: K2 FIELD
ATTENDANCE: 5 (25% FULL) - % is based on regular season capacity (Falcons' side only)



Follow the @ShittyFalcons on Twitter (Seriously)

SHARE!


TWEET this recap to your followers.



SHARE this story on Facebook with all your friends!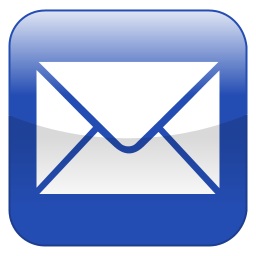 EMAIL this story to your friends and non-social-media-conscious family to read of your exploits!
Boxscore:
| Team | 1 | 2 | 3 | 4 | 5 | 6 | 7 | Final |
| --- | --- | --- | --- | --- | --- | --- | --- | --- |
| Falcons | 4 | 1 | 2 | 1 | 2 | 2 | 7 | 19 |
| Broadway | 0 | 2 | 9 | 1 | 0 | 0 | 6 | 18 |