Falcons Forum
Falcons Forum
assignment Falcons Lose First Straight
Tuesday 9:30PM July 2nd, 2019

Lars had himself a day, breaking a Hanet team record that has stood since the FIRST Trudeau was in office, and Hanet ran away with a 22-15 victory over the Falcons on Tuesday night. The loss ended the Falcons' 3-game winning streak.
Hi there! It's, uh, been a while since this game was played. It isn't typical for this many days to go by between the end of the game and the posting of the recap, is it? Maybe I'm channeling my inner Mike Murphy, who was
famous
for NOT posting a recap for an extended period of time if he'd had a poor game statistically. Maybe a thorough spanking by Hanet was depressing enough to make me not want to do any writing. Maybe Dunner took away my access because I asked him to put himself on a milk carton for a classic Falcons meme?
Nope. Vacation. (Pro tip: Don't take kids to Ottawa. There's nothing to do.)
This game welcomed the return of Hobo, back from his cross-country trek to discover if beer does, in fact, taste better at the top of a really big mountain. "I forget," says Hobo.
Hobo's late arrival back home meant the Falcons' line up would have the stank of the SLF taint once again. Nevertheless, the Falcons put up a four-spot in the first inning highlighted by Goliath's 2-run blast. Hanet responded immediately, halving the deficit with one swing of Lars' bat. This is a "highlight" the Falcons would be seeing on repeat throughout the night.
Undeterred, the Falcons broke out for three more in the top of the second inning to jump out to a 7-2 lead. And since Lars can only appear once in each rotation of Hanet's line up, they didn't score in the bottom of the second inning. The evening was beginning to look like it was going the Falcons' way. Two more for the visitors in the top of the third inning offset Lars' second two-run shot of the game, but Hanet narrowed the deficit with two additional runs on top of Lars' dinger.
The fourth inning is where it all went south for the Falcons. Sure, a two-run shot by King Grahambo ensured the Falcons weren't shut out in the inning, but SEVEN singles and Lars' 3-run tater ended with Hanet putting up a snowman to take the lead for good.
In all, Lars hit FIVE balls over the fence, of which four counted. A Hanet rep confirmed that was enough to break a team record previously held by Henry, which the same rep confirmed was set before he himself was born.
Two Home Runs In One Inning Watch:
The last time a Falcon hit two home runs in one inning was
June 14, 2019
.
Two Triples In One Inning Watch:
The last time a Falcon hit two triples in one inning was
June 11, 2019
.
Free Beer Watch:
It's been since
June 7, 2016
.
Le Sigh
...
Game notes
: "Maybe you need to hit the gym and build some more muscle," said Mrs. SLF later in the evening, trying to find a solution to SLF's suckitude. "Look at Matt," SLF responded. "He's a WALKING muscle, and he went 1-for-4!"... Hanet's John, not to be out-shined by Lars, hit a double in the 5th.
BOXSCORE
BATTING:
2B:
Hobo, Cowboy, Dance Dad
3B:
Goliath
HR:
Goliath, King Grahambo
HR-OUTS:
None
RBI:
King Grahambo (4), Goliath (4), Teets (2), Bnad Camp (2), SLF (2), Dance Dad
FIELDING:
DOUBLE PLAYS:
None
PITCHING:
BATTERS FACED:
47
GAME INFORMATION:
STADIUM:
K2 FIELD
ATTENDANCE:
2 (10% FULL) - % is based on regular season capacity (Falcons' side only)
Follow the
@ShittyFalcons
on Twitter (Seriously)
SHARE!
TWEET
this recap
to your followers.

SHARE
this story
on Facebook with all your friends!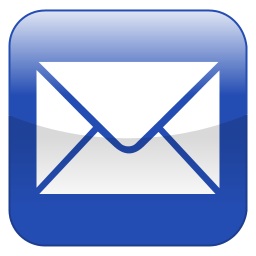 EMAIL
this story
to your friends and non-social-media-conscious family to read of your exploits!
Boxscore:
| Team | 1 | 2 | 3 | 4 | 5 | 6 | 7 | Final |
| --- | --- | --- | --- | --- | --- | --- | --- | --- |
| Falcons | 4 | 3 | 2 | 2 | 1 | 0 | 3 | 15 |
| Hanet Plastics | 2 | 0 | 4 | 8 | 4 | 4 | X | 22 |