Falcons Forum
Falcons Forum
assignment Falcons Rebound Against 8-Man Greenthumb
Wednesday 9:30PM July 10th, 2019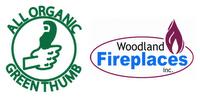 The Falcons recovered from the humiliation of being ejected as a team on Sunday to defeat an 8-man Greenthumb squad 24-7 on Wednesday.
The game was delayed a few minutes at the start because the teams had to wait until Broadway's pitcher Brad, whom Greenthumb recruited to fill out their roster for this game, finished his beer.
After the delay, the 8-man team played as the WMSPL rules expect a team with a 3-man outfield to play. The Falcons scored 13 runs in the first inning and never looked back. Greenthumb's 7-run top of the second gave the Falcons pause, and reminded them that this is, in fact, old-man slow pitch, and just becuase a team has 8 guys doesn't mean they can't score at will. The Falcons D was sharp after that.
The only real drama of the game came in the bottom of the sixth inning, when the Falcons came up with the top of the order scheduled to hit, and the first 3 hitters looking to complete the cycle. Cowboy needed a single, which he did not get. King Grahambo needed a double, and judging by the way he exploded out of the batter's box, nothing was going to stop him from getting it (which he did), and The Mattural needed a single. He flew out to centre. The inning ended with Band Camp hitting a "Million Dollar Bill Home Run".
Two Home Runs In One Inning Watch:
The last time a Falcon hit two home runs in one inning was
June 14, 2019
.
Two Triples In One Inning Watch:
The last time a Falcon hit two triples in one inning was
June 11, 2019
.
Free Beer Watch:
It's been since
June 7, 2016
.
Game notes
: In addition to King Grahambo's cycle, Cowboy and The Mattural were both missing a single for the cycle... A home run hit over the fence when our team is already up +2 has hereby been re-named a "Million Dollar Bill Home Run", or MDBHR for short, since that's the only kind he hits... Word from WMSPL President Brian came down just after this game informing the Falcons that no further discipline would be levied against the team for being ejected for no good reason on Sunday... King Grahambo went from a Dodge Caravan that (a) Wouldn't go backwards, and (b) Wouldn't start after Sunday's game, to a Hyundai Elantra. A lateral move at best...
BOXSCORE
BATTING:
2B:
The Mattural (2), King Grahambo, Teets, Levi, Hobo, Cowboy, Million Dollar Bill, Band Camp
3B:
King Grahambo, The Mattural, Cowboy
HR:
King Grahambo (2), The Mattural, Cowboy
MDBHR:
Band Camp
RBI:
King Grahambo (5), Teets (3), The Mattural (3), Cowboy (3), Million Dollar Bill (3), SLF (2), Levi, Hobo, Band Camp, Dr J, Dance Dad
FIELDING:
DOUBLE PLAYS:
None
PITCHING:
BATTERS FACED:
36
GAME INFORMATION:
STADIUM:
K1 FIELD
ATTENDANCE:
3 (15% FULL) - % is based on regular season capacity (Falcons' side only)
Follow the
@ShittyFalcons
on Twitter (Seriously)
SHARE!
TWEET
this recap
to your followers.

SHARE
this story
on Facebook with all your friends!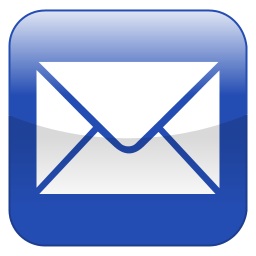 EMAIL
this story
to your friends and non-social-media-conscious family to read of your exploits!
Boxscore:
| Team | 1 | 2 | 3 | 4 | 5 | 6 | 7 | Final |
| --- | --- | --- | --- | --- | --- | --- | --- | --- |
| Greenthumb | 0 | 7 | 0 | 0 | 0 | 0 | 0 | 7 |
| Falcons | 13 | 1 | 3 | 0 | 7 | 0 | X | 24 |