Falcons Forum
Falcons Forum
assignment Falcons Lose 2nd Straight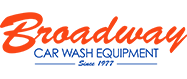 Goliath returned from his load management program to provide a much needed big bat, but it was all for naught as the Falcons lost to Broadway, 16-10.

Perhaps inspired by their #1 power ranking this week, Broadway flew out of the gate to stake an early 3-0 lead against the home side. Sans-SLF, the Falcons responded with 5 consecutive singles and a Teets double to take a 4-3 lead.

Like an evenly matched Wimbledon final, this game had all the makings of a tight back and forth affair. Broadway held up their end of the bargain, finding holes where there were some and taking advantage of every extra out the Falcons were dishing to plate 16 by the end of the 6th inning.

The Falcons responded with a proverbial fart noise in innings 2, 3 and 4, scoring nothing and hitting into a Groundhog Day-like FC groundout to Broadway's SS almost every chance they got. The Mattural broke through with an RBI single in the 5th, before it was back on the toilet for another fart noise in the 6th to go down 16-5 heading into the 7th.

With their rally caps on and a boatload of time to work with, the bottom of the lineup hit 3 singles and cashed one to get the better-late-than-never party started. Million Dollar Bill, the nice guy that he is, was the last out in the 6th and offered to play catcher for Broadway. Why is this writeup worthy, you ask?

Well, King Grahambo keeps the rally going with a double, and the Mattural follows suit with a double of his own. Dr. J, fresh off of turning 40 and with the glaucoma setting in, waves a Hyundai Elantra-in-5th-gear Grahambo home. Broadway's RCF bombs a throw home and trusty catcher-turned-Inspector Gadget MDB go-go-gadgets his body to make the catch, keeps his foot on home and earns a hearty out call from the well-adjusted ump, thus ensuring Million Dollar Bill's spot in Broadway's victorious post-game handshake lineup.

Two Home Runs In One Inning Watch: The last time a Falcon hit two home runs in one inning was June 14, 2019.

Two Triples In One Inning Watch: The last time a Falcon hit two triples in one inning was June 11, 2019.


Free Beer Watch: It's been since June 7, 2016.

Game notes: Hobo played a perfect inning at 1B, as did MDB in RF… Can an upcoming Sunday pizza night lure Big Cat back into the lineup?... Power outage: no triples or HRs tonight… Falcons record when their dugout is on the 1st base side = not good.

BOXSCORE

BATTING:
2B: Goliath, King Grahambo, Mattural, Band Camp, Teets
3B: None
HR: None
HR-OUTS: Umm... None
RBI: Goliath (2), Hobo (2), Mattural (2), King Grahambo, Teets, Million Dollar Bill, Dance Dad

FIELDING:
DOUBLE PLAYS: None

PITCHING:
BATTERS FACED: 46

GAME INFORMATION:
STADIUM: K2 FIELD
ATTENDANCE: 1 (5% FULL) - % is based on regular season capacity (Falcons' side only)




Follow the @ShittyFalcons on Twitter (Seriously)

SHARE!


TWEET this recap to your followers.



SHARE this story on Facebook with all your friends!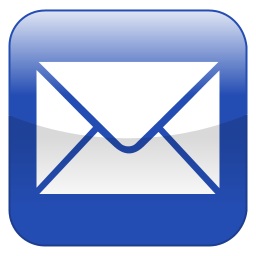 EMAIL this story to your friends and non-social-media-conscious family to read of your exploits!
Boxscore:
| Team | 1 | 2 | 3 | 4 | 5 | 6 | 7 | Final |
| --- | --- | --- | --- | --- | --- | --- | --- | --- |
| Broadway | 3 | 1 | 5 | 0 | 5 | 2 | 0 | 16 |
| Falcons | 4 | 0 | 0 | 0 | 1 | 0 | 5 | 10 |