Falcons Forum
Falcons Forum
assignment Falcons Weather Storm
Sunday 5:00PM July 21st, 2019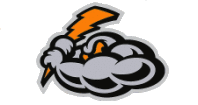 The Falcons doubled Storm's loss total for 2019 with their best defensive performance of the year in a 12-10 victory on pizza night.
Coming into this game, Storm was the WMSPL's juggernaut. And they still are, one loss notwithstanding. It's hard to tell what happened... Storm had all their big bats in attendance, but could only muster 2 extra-base hits, doubles by Al in the fourth inning and Duran in the fifth. Maybe they were all too focused on their post-game pool party. Maybe it was just "one of those days".
After holding Storm to a single run in the top of the first inning, Hobo's SLF-taint-free line up went to work. Nothing too fancy, but they sent 8 men to the plate and hit five singles to score 3 runs. The Falcons won the inning and were encouraged.
In the second, an SLF gaff on an absolutely catchable ball gave Storm an extra out and they took advantage, also scoring 3 runs on nothing but singles. The Falcons went four up, three down and after two, Storm lead 4-3. This is typically where Storm will step on their opponents' throat, and the Falcons were weary.
Storm lead off the top of the third with Dave's single, but could manage nothing more. Jeff's FK, followed by Lance popping out to third and Joey's fly-out to left ended the mini-threat. Yes, any time Storm gets a base runner with none out, it's a threat. It's slo pitch, for Christ's sake! Encouraged by holding Storm to a delicious doughnut in the top half, the Falcons opened up the bottom of the third going Poutine double, King Grahambo double, Hobo single Dunner single to score two. Teets' single three batters later scored Hobo to put up 3 for the home side, giving them the lead.
After Duran grounded out to open the top of the fourth, he was 0-for-1 with a sacrifice fly. This fact is both not important and quite important, depending on who you are and how much you make fun of Duran's "gimpy ankle". Bob then got something started with a single off Poutine's face, and was scored two batters later when Al hit the first of Storm's two doubles. This brought Storm to within one, but they couldn't get any more when Brad grounded out to end the inning. Dr J lead off the bottom half with his patented pitching wedge single to centre, and was lifted for a pinch-runner who was better dressed. After Cowboy, who was unaware his family was fuming mad at him, hit a single to right to move the runner to third, a groundout by Poutine scored the runner. King Grahambo followed that with a double to score the oblivious Cowboy. After four innings, Storm trailed 8-5, and those of the team who weren't focused on cannonballs surely must have been wondering what happened to their offence.
They needn't have worried, however, because the offence finally arrived in the fifth inning. seven of their first 8 batters hit singles, and Duran's double cleaned off everyone on base and when the half-inning was over, Storm had scored 5 to re-take the lead. When it comes to games against Storm, this is a story we've seen many times before, and will see again in the future. There's a reason they'd only lost 1 games coming into this one. Undeterred, Dunner lead off the bottom of the fifth with a double and was immediately scored by Miner Leaguer's single. The Falcons were within one, but went
[fart noise], [fart noise], [fart noise]
after that to end the inning trailing by one.
The Falcons needed a stop. Their defence needed to put on their brand new bright white (with royal blue piping!) big-boy pants and close Storm down if they wanted a chance at victory. And wouldn't you know it, it happened. In the sixth and seventh combined, Storm only sent 7 batters to the plate and save for Craig (Kraig?)'s sixth inning lead off single, they were all retired. The Falcons came up in the bottom of the sixth needing a couple runs to take the lead. Dr J yet again lead off the inning with a single, leading some to call for his promotion to first in the batting order. Cowboy's double moved the runner to third and he scored on Poutine's groundout to tie the game. King Grahambo, having seen enough of this punch-and-Judy type ball, launched a massive dong over the wall to plate the winning runs.
Post-game, Cowboy went missing. Charged with fetching dinner, he embarked on the roughly 450 foot journey to the newly-opened Domino's pizza. Communication ceased, and he disappeared. With Domino's getting worried (they left a voicemail at the home of the orderer), the rest of the hungry Falcons followed suit. EVENTUALLY, Cowboy returned, regaling the team with a story that really doesn't portray him in a favourable light. Lawyers are on stand-by. As are doctors, but for a different reason.
TL;DR: the pizza was great; the weather was great for a post-game feast; and as usual, Million Dollar Bill had lots of beer ice-cold. Pizza Nova's monopoly on Falcons pizza nights has ended.
Two Home Runs In One Inning Watch:
The last time a Falcon hit two home runs in one inning was
June 14, 2019
.
Two Triples In One Inning Watch:
The last time a Falcon hit two triples in one inning was
June 11, 2019
.
Free Beer Watch:
It's been since
June 7, 2016
.
Game notes
: Storm's 10-run output was tied for their lowest of the season (not including default victories), their previous 10-run low was in a tie against the Rebels... Pay a visit to
Storm's website
to see their recap, and see how long ago they had a game where they didn't hit a home run... For those employed in other WMSPL teams' scouting departments, today's game is a lesson on how to beat Storm: Wait until they have a bad day where nothing seems to go as planned, possibly because they're focused on the post-game activities... King Grahambo was a triple short of hitting for the cycle.
BOXSCORE
BATTING:
2B:
King Grahambo (2), Dunner, Cowboy, Poutine
3B:
None
HR:
King Grahambo
MDBHR:
None
RBI:
King Grahambo (4), Poutine (2), Hobo (2), Dunner, Miner Leaguer, Teets, SLF
FIELDING:
DOUBLE PLAYS:
None
PITCHING:
BATTERS FACED:
38
GAME INFORMATION:
STADIUM:
K2 FIELD
ATTENDANCE:
12 (60% FULL) - % is based on regular season capacity (Falcons' side only)
Follow the
@ShittyFalcons
on Twitter (Seriously)
SHARE!
TWEET
this recap
to your followers.

SHARE
this story
on Facebook with all your friends!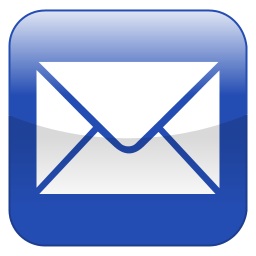 EMAIL
this story
to your friends and non-social-media-conscious family to read of your exploits!
Boxscore:
| Team | 1 | 2 | 3 | 4 | 5 | 6 | 7 | Final |
| --- | --- | --- | --- | --- | --- | --- | --- | --- |
| Storm | 1 | 3 | 0 | 1 | 5 | 0 | 0 | 10 |
| Falcons | 3 | 0 | 3 | 2 | 1 | 3 | X | 12 |