Falcons Forum
Falcons Forum
assignment Big Bats Lift Falcons to 4th Straight Win
Sunday 8:00PM July 28th, 2019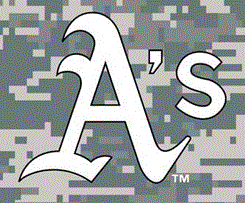 Temperatures were hot and the bats were hotter as the Falcons downed the A's in the first game of a Sunday doubleheader, 29-12.
The A's started like they always do, flexing their might and crushing two HR's by Jomo and Dave to take an early 4-0 lead. Given the dismal 5 run TOTAL the Falcons mustered against Surge last week, there was no doubt an egg laid here would spell TROUBLE, and not of the dumb-but-still-kind-of-fun board game variety.
Cowboy led off the bottom half with a patented triple to the wall, and was immediately cashed by Hobo. After a Goliath single, Poutine smoked one over the RF fence to reset the game at 4-4. From there, the Falcons went small ball—9 singles cashed 7 more runs and the Falcons had an 11-4 lead after a very long and hot (did I mention it was hot?) 1st inning.
The game tightened up soon after, with neither team scoring more than 3 runs/inning through the 5th. Of note, Million Dollar Bill hit his 2nd dong of the year (a Porter, but it counted!), that was both celebrated by the Falcons for pushing the lead to 19-6, and the A's, who were up against the HR limit and thus given some leeway to start a rally.
Sure enough, in the 6th the first 6 A's all scored to chip away at the lead, making the Falcons wonder whether the moistness in their softball knickers was from 35°C-induced sweat or just them crapping the bed again. But a double play got them out of the jam, and the Falcons sent 15 men to the plate in the bottom half, pushing the lead back up to double digits and sealing the win for the home side.
Two Home Runs In One Inning Watch:
The last time a Falcon hit two home runs in one inning was
June 14, 2019
.
Two Triples In One Inning Watch:
The last time a Falcon hit two triples in one inning was
June 11, 2019
.
Free Beer Watch:
It's been since
June 7, 2016
. 2 games to go!
Game notes:
Some crazy hustle from Hobo resulted in a rare 2-RBI sac fly by Poutine… Goliath's grand slam moonshot in the 6th had some wondering whether it landed on the school roof, and presumably thrown back by the janitor because that's all this beat writer remembers school janitors doing… Miner Leaguer was a HR short of the cycle… Perfect games at the dish were had by Million Dollar Bill and Dr. J… Teets had 4 fly balls to the warning track that missed being HRs by a couple of feet each time… 29 runs scored is a new Falcons season high
BOXSCORE
BATTING:
2B:
Miner Leaguer (2), Hobo, Goliath, Levi, Dr. J
3B:
Cowboy, Miner Leaguer
HR:
Goliath, Poutine, Million Dollar Bill
HR-OUTS:
None
RBI:
Goliath (6), Poutine (6), Hobo (4), Cowboy (3), Miner Leaguer (3), Million Dollar Bill (3), Dr. J (2), Teets, Dance Dad
FIELDING:
DOUBLE PLAYS:
Dr J-Poutine-Dance Dad
PITCHING:
BATTERS FACED:
37
GAME INFORMATION:
STADIUM:
K1 FIELD
ATTENDANCE:
1 (5% FULL) - % is based on regular season capacity (Falcons' side only)
Follow the
@ShittyFalcons
on Twitter (Seriously)
SHARE!
TWEET
this recap
to your followers.

SHARE
this story
on Facebook with all your friends!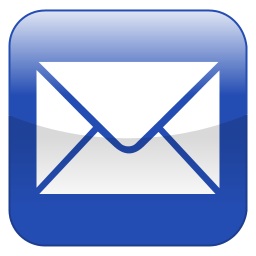 EMAIL
this story
to your friends and non-social-media-conscious family to read of your exploits!
Boxscore:
| Team | 1 | 2 | 3 | 4 | 5 | 6 | 7 | Final |
| --- | --- | --- | --- | --- | --- | --- | --- | --- |
| A's | 4 | 0 | 1 | 0 | 1 | 6 | - | 12 |
| Falcons | 11 | 2 | 2 | 3 | 1 | 10 | - | 29 |