Falcons Forum
Falcons Forum
assignment Falcons Run Out of Steam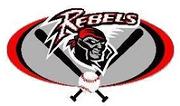 An 8-man Rebels squad rode an impressive hit parade to down the Falcons in Sunday's nightcap, 25-19.

On paper, the Falcons felt good. Almost too good. The bats were hot, The Mattural arrived for Game 2 with trusty orange Bella in tow, and the Rebels rode in on the K2-K1 charter with a shortened staff and fresh off a tough Broadway loss.

In slopitch, though, on paper is about as worthless as the return haul on a Stroman trade. After doughnuts in the 1st, the Rebels broke through with 7 hits and an early 5-0 lead. RBIs from Teets and Levi cut the lead to 3 and we had ourselves a ballgame.

Or so the Falcons thought. A combined string of grunt and gruntless Rebels hits paired with some "loose" defense is a recipe for a lot of things—winning not amongst them. Through 5 innings, a 3-run Mattural bomb was matched by 3-run jacks each from Jose, Louis and Jeff, and the Rebels cruised to a comfy 25-8 lead.

With time running out, the Falcons decided to "make things respectable" before hitting the cooler, pounding out 6 singles and a Hobo double in the 6th to close the gap to 25-14. Another 5 singles and a Goliath double in the 7th made it 25-19, but the buzzer finally sounded to end the night, sending both teams home with a well-earned doubleheader split.

Two Home Runs In One Inning Watch: The last time a Falcon hit two home runs in one inning was June 14, 2019.

Two Triples In One Inning Watch: The last time a Falcon hit two triples in one inning was June 11, 2019.


Free Beer Watch: It's been since June 7, 2016. Sigh… back to square one.

Game notes: With 2 out and a minute left on the clock, Goliath jogged past 2nd on his double to induce a rundown and ensure the team's final stats made it into the record books… Levi and Dance Dad both went 4-for-4, and MDB was an at-bat away from having a perfect doubleheader on the sticks... With the bright lights on, the skeeters were buzzing in full force... SLF missed a 3rd straight game, earning himself a spot on the milk carton… Top marks to Leon for keeping clean scoresheets across extra pages with all of the hittin' going on.

BOXSCORE

BATTING:
2B: Goliath (2), Poutine, Miner Leaguer, Teets, Million Dollar Bill, Levi
3B: None
HR: The Mattural
MDBHRs: None
RBI: Goliath (5), The Mattural (3), Cowboy (2), Dance Dad (2), Hobo, Poutine, Miner Leaguer, Teets, Million Dollar Bill, Levi, Dr. J

FIELDING:
DOUBLE PLAYS: Levi-Poutine-Million Dollar Bill

PITCHING:
BATTERS FACED: 56 (!!)

GAME INFORMATION:
STADIUM: K1 FIELD
ATTENDANCE: 1 (5% FULL) - % is based on regular season capacity (Falcons' side only)




Follow the @ShittyFalcons on Twitter (Seriously)

SHARE!


TWEET this recap to your followers.



SHARE this story on Facebook with all your friends!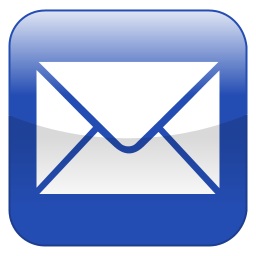 EMAIL this story to your friends and non-social-media-conscious family to read of your exploits!

Boxscore:
| Team | 1 | 2 | 3 | 4 | 5 | 6 | 7 | Final |
| --- | --- | --- | --- | --- | --- | --- | --- | --- |
| Rebels | 0 | 5 | 5 | 9 | 6 | 0 | 0 | 25 |
| Falcons | 0 | 2 | 4 | 1 | 1 | 6 | 5 | 19 |