Falcons Forum
Falcons Forum
assignment Christmas In July Brings Win, Duds
Monday 9:30PM July 4th, 2022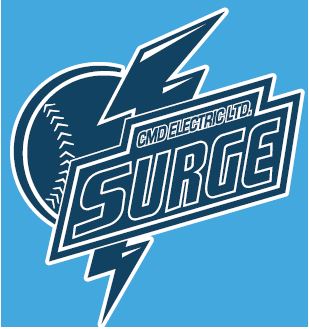 A gift from above in the form of new uniforms (purportedly to celebrate their
2019 WMSPL Championship
) set the tone for the night as the Falcons put on a (championship?) hit parade in a 30-16 win over struggling Surge on Monday night.
The new uniforms are, as are the Falcons themselves, sponsored by
Pizzaco
(still open for lunch, and I think sometimes breakfast? They have a delicious pie with bacon and eggs on it...). Anyway, I digress, but I digress for pizza which is probably in the top 3 things for which it's OK to digress... there I go again. I love
Pizzaco
, and also the new uniforms.
You know who isn't too fond of the new unis? Cowboy. Leading off the game and showcasing the Falcons' new look to a decent crowd of (checks notes)... two people, Cowboy hit a weak popup to centre to record the game's first out and IMMEDIATELY stripped out of the new shirt to see if his backup jersey had some hits in it. The Falcons finished the top of the first in typical Falcons fashion, recording a delicious doughnut. At least they looked good doing it.
In the bottom of the first the Falcons showed their expertise in baseball fundamentals, ending the inning retiring RJ on a (I can't believe Homie was able to keep track of this) 4-3-6-5-6-5-4-1 run down out.
The offence showed up for the Falcons in the top of the second inning, when they scored the max 6 highlighted by signed-out-but-showed-up-anyhow Barry Guerrero Jr's grand slam to walk the inning off. Surge responded immediately with Adam H's first of three (!) massive dingers (!!), and scraped together a second run to cut the deficit to four.
The third brought more runs for the Falcons. Beginning with Cowboy, rocking jersey #2 (but really #27, you get it), the first 6 Falcons reached base, scoring 3 of them. After that, the dregs of the line up followed with three consecutive wet farts to end the inning. At least Million Dollar Bill's popup was a productive out, sacrificing in Beatty. An efficient bottom half for the Falcons defence gave them a 10-2 cushion after three.
The Falcons offence showed what they could do after that, and it's a good thing, too. Surge found new life in the fifth, and scored 10 runs over the last two innings, with Adam H's grand slam (his third majestic wallop of the game) capping the scoring off in style.
Game notes:
A team full of Falcons changing shirts pre-game was showing so much skin you'd think The Buellers had shown up to play... Cowboy's second jersey (which is now his only jersey after he burned the first in a post-game ceremony) did, in fact, have the hits, as he went 4-for-5 with 3 singles and a triple... Poutine's 5-for-5 performance surely impressed his kid (who calls his dad Michael? Ballsy)... Dunner legged out two triples which smartly stuck him on third base with Beatty coming up... No ice cream for Homie on this night, send your angry letters to YOUR MOM.
BOXSCORE
BATTING:
2B:
Poutine (3), Beatty (2), Flash, SLF
3B:
Dunner (2), Cowboy, SLF
HR:
Goliath (2), Barry Guerrero Jr, Beatty
HR OUTS:
None
RBI:
Beatty (6), Dunner (5), Poutine (4), Barry Guerrero Jr (4), Goliath (3), Cowboy (2), Flash, Ace of Base, Million Dollar Bill, SLF, Teets, Dr J
FIELDING:
DOUBLE PLAYS:
Beatty-Dr J-Barry Guerrero Jr
PITCHING:
BATTERS FACED:
46
GAME INFORMATION:
STADIUM:
K1 FIELD
ATTENDANCE:
2 (10% FULL) - % is based on regular season capacity (Falcons' side only)
Follow the
@ShittyFalcons
on Twitter (Seriously)
SHARE!
TWEET
this recap
to your followers.

SHARE
this story
on Facebook with all your friends!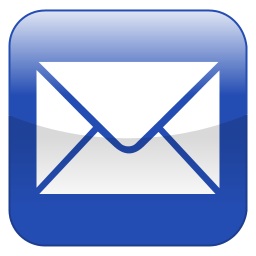 EMAIL
this story
to your friends and non-social-media-conscious family to read of your exploits!
Boxscore:
| Team | 1 | 2 | 3 | 4 | 5 | 6 | 7 | Final |
| --- | --- | --- | --- | --- | --- | --- | --- | --- |
| Falcons | 0 | 6 | 4 | 6 | 0 | 6 | 8 | 30 |
| Surge | 0 | 2 | 0 | 2 | 0 | 6 | 6 | 16 |
Statistical Highlights
arrow_rightDavid:
2
arrow_rightBarry:
1
arrow_rightRyan:
1
arrow_rightSean:
2
arrow_rightJeremy:
1
arrow_rightSteve:
1
arrow_rightMike:

🔥

3
arrow_rightRyan:
2
arrow_rightRyan:

🔥

6
arrow_rightSean:
5
arrow_rightMike:
4
arrow_rightBarry:
4
At The Plate
info_outline
arrow_rightMike:

🔥

5 for 5
arrow_rightMichael:
4 for 5
arrow_rightSteve:
4 for 5
arrow_rightSean:
4 for 5
arrow_rightRyan:
4 for 5
arrow_rightDavid:
3 for 4 + BB
arrow_rightAshley: $5 for

FK

+ $5 for

SR3B

$10
arrow_rightColin: $5 for

FK

+ $5 for

SR3B

$10
arrow_rightBarry: $5 for

FK

+ $5 for

SR3B

$10
The team sincerely thanks you for your contributions!
🤑